Why Feed Dogs Limited Ingredients?
Veterinary nutritionists agree that a limited ingredient diet is best for dogs with food allergies or sensitive stomachs. Wyatt has both. Certain dry dog foods have made him itch like crazy, and others have really messed with his digestive system.
For the past couple months he's been a very happy, healthy dog since he's been eating nothing but Brave and Marvel. These two new mixes from The Honest Kitchen only include six whole food ingredients each!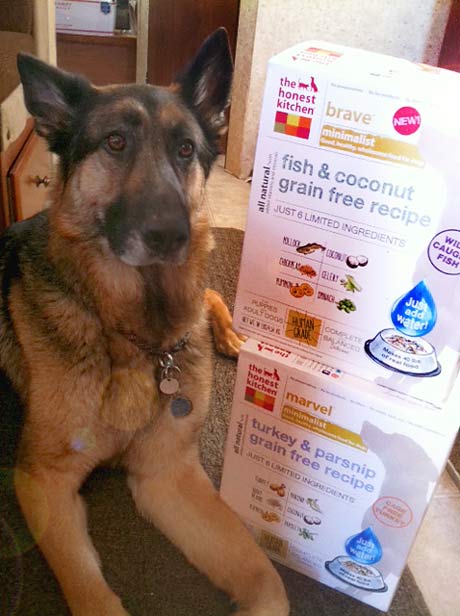 Normally, we add some Honest Kitchen as a topping to whatever high-protein grain free dry food Wyatt is getting at the time. Traveling through some rather remote areas recently—with very limited access to finding premium dog food—we've been feeding nothing but The Honest Kitchen, which is easy to prepare on the road. And he couldn't be happier!
Tripawds only shares information we feel is relevant to our readers. The Honest Kitchen is not responsible for the content of this article.
The Honest Kitchen Introduces New Minimalist Grain Free Foods
The Honest Kitchen recently added two new grain free diets to their Minimalist line of dehydrated dog foods that minimize food sensitivities while maximizing nutritional value. Wyatt always does better on grain-free foods, so we were happy to give them a try! A grain-free diet is also recommended for pets living with cancer
Minimalist recipes are easy on the digestive tract, and limit the potential for allergic reactions. Each dehydrated blend includes a single protein source, fresh fruits and vegetables for fiber, with select vitamins and minerals.
"These recipes are great for dealing with food sensitivities or allergies or if you just want to simplify your pet's diet." —Lucy Postins (Founder, The Honest Kitchen)
These foods are ideal for anyone who wants to simplify their dog's diet, or needs to limit ingredients due to various allergies or food sensitivities.
With a single protein source and limited ingredients the Honest Kitchen packs a lot of nutrients into each bite. They are easier to digest, allowing the digestive system to function better.
Brave Grain Free Minimalist Recipe
Wyatt went crazy for Brave! Likely because he loved the smell. With 21 pounds of pollock in every box, it does smell pretty fishy. It is good to know though, that the wild caught pollock used by The Honest Kitchen is sustainably sourced and Marine Stewardship Council Certified.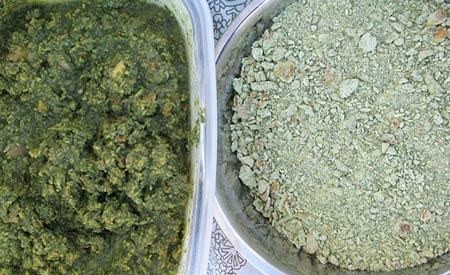 High in protein, with moderate calories, Brave is easy to prepare—like all Honest Kitchen dehydrated foods. Just add water! We make batches that feed Wyatt a few days at a time.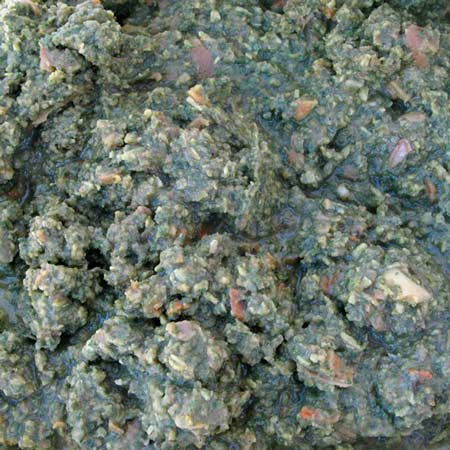 Whole foods in Brave include only fish, pumpkin, coconut, spinach, chickpeas and celery. These limited nutritious ingredients add up to a healthy dose of soluble fiber, good fat, and irresistible flavor.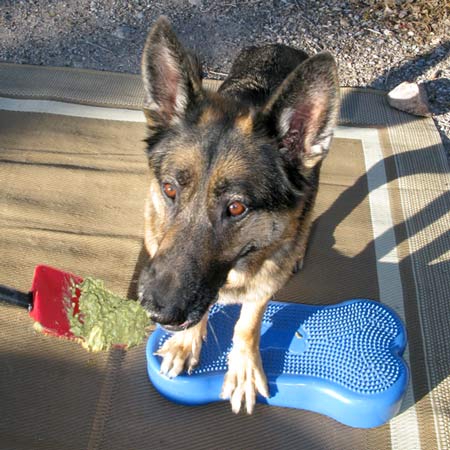 In fact, Wyatt wanted it so badly when we made the first batch that we were able to use it as incentive for his morning workout routine. Normally he gets handfuls of kibble or flavorful treats, but licking the spoon was enough to keep Wyatt balancing and stretching on his FitBone.
Marvel Grain Free Minimalist Recipe
Wyatt seems to have developed an allergic reaction to chicken in commercial dog foods. He has started having scratching fits shortly after trying certain brands. But he had no trouble when we switched him to Marvel which includes moderate poultry protein.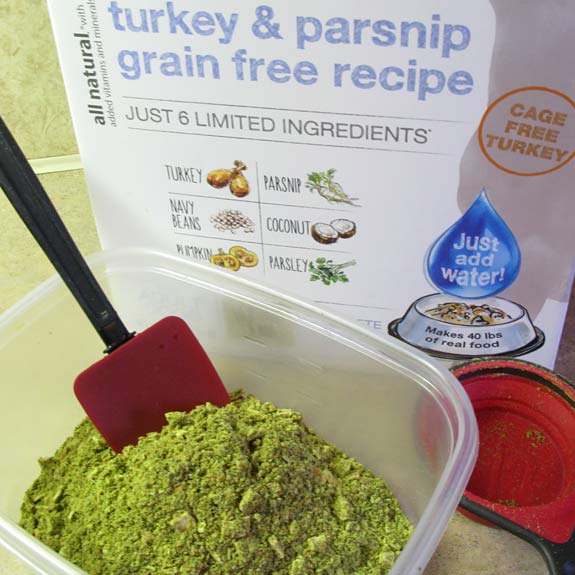 The single source of protein in the grain-free Marvel recipe is cage-free turkey. The only other whole food ingredients are: parsnip, navy bean, organic coconut, pumpkin & parsley.
Like all Honest Kitchen Recipes, Marvel is certified Human Grade. This isn't just some marketing buzzword. It means they are certified by the FDA as 'food grade' or fit for human consumption.
"We blend our healthy pet food in a human food facility that makes things like breakfast cereal and bakery mixes. So, we abide by the same strict standards for safety, cleanliness, record-keeping and overall quality as the place that whips up your favorite cookie dough." —Lucy Postins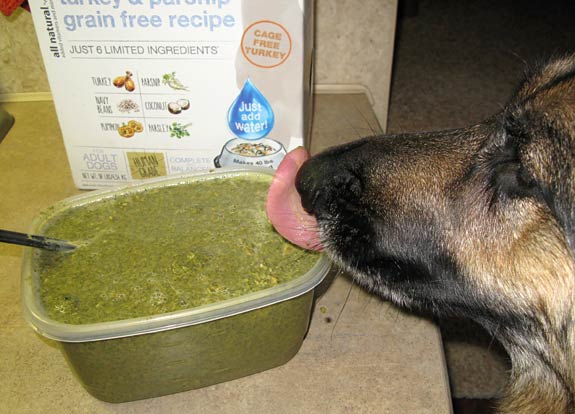 What's it cost?
The first question many people ask when shopping for a new food is often, "What does it cost?" We usually tend to answer this with a question of our own. What is your pet's health worth to you? We certainly understand that budget is a concern for everyone, it is for us!
Some people don't understand, however, how a premium food with less ingredients can cost more. Well, many of the "cheaper" foods out there include all sorts of fillers and by-products that make them less expensive to manufacture.
Really, No Drawbacks?
The only issue we discovered with these new recipes from The Honest Kitchen, is that we had to feed Wyatt more than we usually do with their other blends to keep him satisfied. Without the grains to fill him up—or the kibble he usually gets added—he just wasn't getting enough at each meal.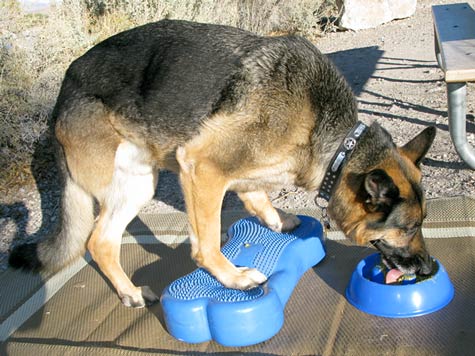 Increasing his intake a bit was enough to keep him from losing weight. Wyatt is a very active dog, so we like the higher protein he gets in Brave. And the pumpkin in both recipes has helped keep him regular. The proof is in the poop!