"Chomp! Chomp! Chomp!"
Those are the sounds of a very hoppy Wyatt Ray Dawg, who is having a blast with his all natural dog treats from Jones Natural Chews. Want to see just how happy he is about these dog chews? Check it out:
Why Wyatt is so Hoppy
This post is sponsored by Jones Natural Chews and the BlogPaws Professional Pet Blogger Network. I am being compensated for helping to promote all natural dog treats made in the USA, but Tripawds only shares information we feel is relevant to our readers. Jones Natural Chews is not responsible for the content of this article.
Enter below to win a free sample pack!
As Tripawds Spokesdog, Wyatt wants you to know how much he loves these tasty, all natural meat treats for dogs. He has good reason: Jones is a family run business that only produces USA meat products from beef, chicken, lamb, pork, rabbit and venison.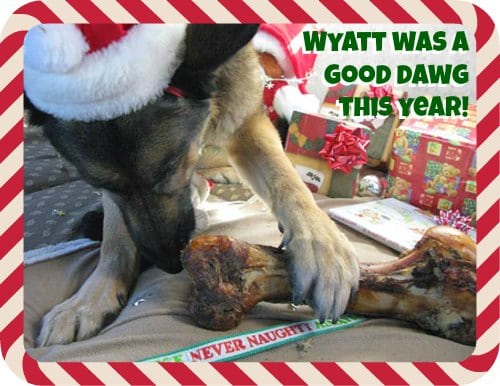 In fact, Wyatt is so happy about his gigantic dog stocking stuffer that he wants your canine pals to experience Jones' delicious single ingredient treats too.
Ring in the Season with Jones Stocking Stuffer Dog Treats!
We've always loved Jones Natural Chews healthy dog treats. When Wyatt was younger with a very sensitive belly, the only treats we knew for sure that he could enjoy without a GI payback were Jones' Bare Bones, a great healthy dog treat for pups who can't eat raw human-grade meat bones.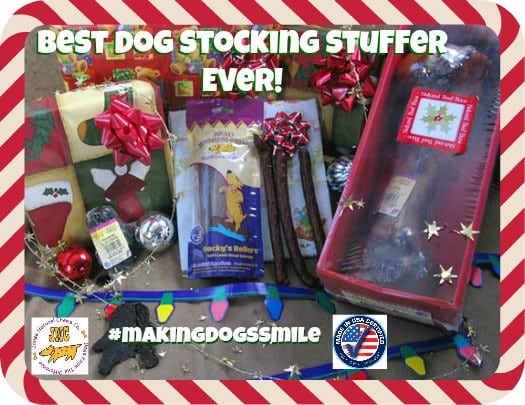 Now that he's got a more stable belly, Wyatt can enjoy all that Jones has to offer, like this new irresistible holiday line of stocking stuffer dog chews!
Christmas Wooferman Treats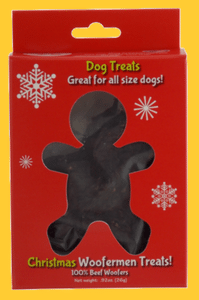 These Christmas Wooferman can't run fast enough for dogs who get a whiff! But the best part is they're not sugary cookies, they're all natural dog treats made with oven baked 100% USA all natural beef and NO ARTIFICIAL INGREDIENTS!
The Holiday Box Dino Bone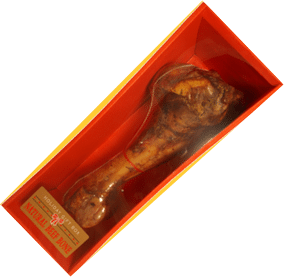 It's so big you'll think it came from a dinosaur! Wyatt loves his 4 pound smoked beef bone (also in 2-pound size). This colossal 100% grown and made in the USA treat ensures good dental health for dogs while entertaining for hours. Yes, it's a little messy but Wyatt says that's what makes it even better!
Rocky's Rollers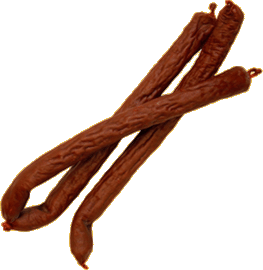 Your dog will roll over all season long for these soft, flexible sausage links! Measuring about 7-8" they're baked with 100% American beef, beef lung, rye flour (a necessary binder but very mild on a dog's stomach), glycerin, brown sugar, salt, liquid smoke flavoring, natural mixed tocopherols (preservative) and rosemary extract in an all-natural collagen casing.
Jones Meat Treats for Dogs: a Cut Above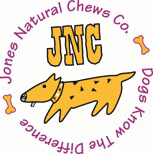 Jones stands out above all other natural dog treat makers. They began as a family-run meat-cutting business in 1850. Six generations and 150 years later, the Jones family is still in charge and committed to making meaty dog treats for chewers of all sizes.
No artificial ingredients
The highest quality, best tasting food-grade natural flavorings
Only purchasing products from USDA inspected meat plants within the USA
Slow baking all natural dog treats in their own plant
Careful testing for moisture levels and bacteria control
See what's new at Jones Natural Chews, follow them on Facebook and Twitter!

Enter to Win! Jones Natural Chews Sample Pack Giveaway
15 winners will be selected. Each winner will receive a sample pack of Jones Natural Chews. Sorry, Continental U.S. ONLY! Giveaway is open from 11-30-15 – 12-18-15.
a Rafflecopter giveaway

Follow Jones Natural Chews on Facebook!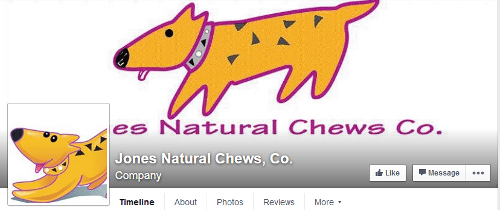 Follow Jones Natural Chews on Twitter!