Most of us are here because our Tripawd was diagnosed with cancer. That dreaded condition really makes us think about what goes into our pet's food bowl. We constantly wonder: "Did that cheap pet food cause the cancer?" "What can we feed to keep it from coming back?"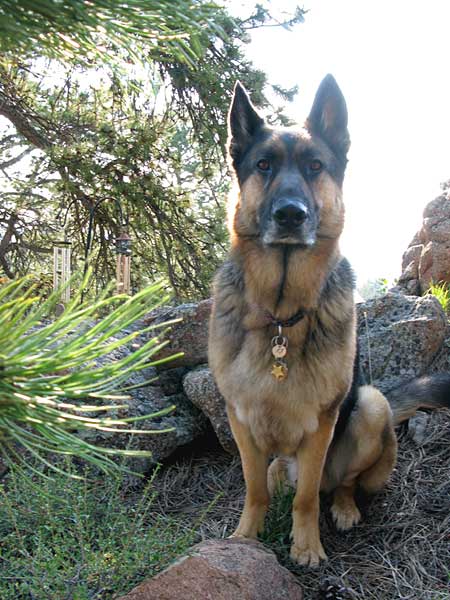 It's simple: dog or cat, human or otherwise, we are what we eat. The food we scoop into our pet's bowl affects their skin, coat, eyes, brain and more. We enjoy hunting down the best foods we can feed our cats and dogs so today we're shining the spotlight on Primal Pet Foods, one of the first and most respected U.S. pet food producers to create a highly nutritious, commercially available raw food diet for cats and dogs.
Get ready for the hunt! You're going to love what you find.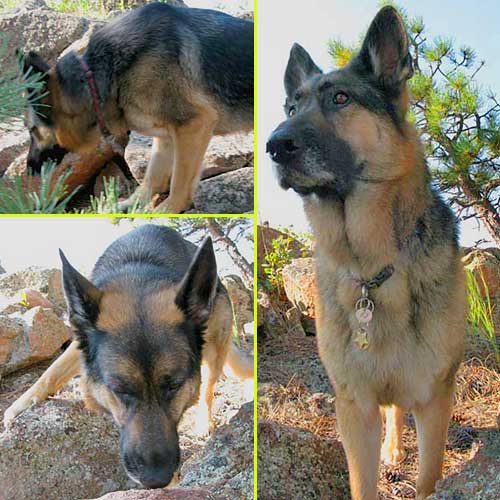 Enter The Primal Pet Foods Giveaway!
Read on for a chance to win one free bag of Primal Pet Food for dogs! We'll tell you how to enter below.

This post is sponsored by Primal Pet Foods. We are being compensated for spreading the word about their product, but Tripawds only shares information we feel is relevant to our readers. Primal is not responsible for the content of this article.
Going Wild Over Primal Raw Pet Foods

Raw food for cats and dogs isn't a new craze – it goes back thousands of years. Also known as "BARF (Bones and Raw Food or Biologically Appropriate Raw Food)," it's the only real "pet food" to come out of Mother Nature's pantry.
The BARF (raw) diet is based on feeding raw meaty bones, muscle meat, organs and raw, fresh fruits and vegetables to our pets. Why do it? Because in the wild animals subsist on the flesh, bones and innards of their prey. By feeding these uncooked ingredients to our pets, we can mimic the eating habits of animals in their natural habitat.
The problem is that feeding a raw pet food diet on your own is tricky. Most online recipes for raw food for dogs and cats are inadequate. Not this one.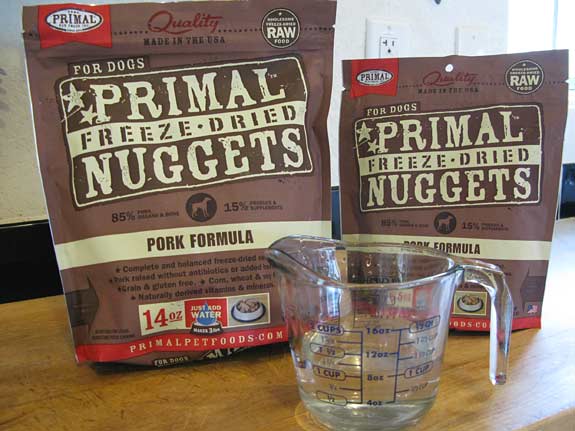 Primal Pet Foods is the easiest and safest way to feed a nutritionally balanced raw food diet for cats and dogs.
Primal gives your dog or cat optimum nutrition through raw ingredients packed with active enzymes, unprocessed amino acids and necessary vitamins and minerals that are so important for a natural, long, happy and healthy life.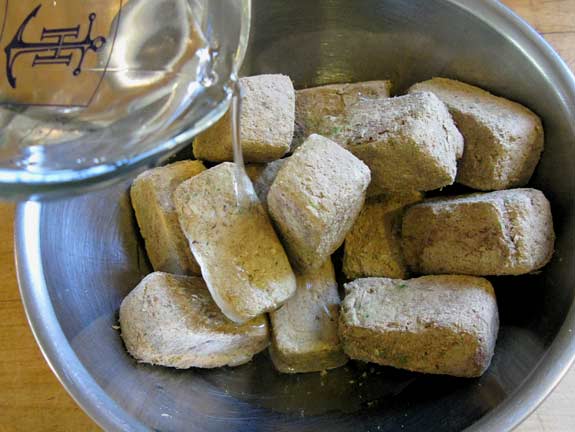 Fresh, human-grade, antibiotic-free and steroid-free meats, poultry and game from U.S. and New Zealand ranchers utilizing natural, sustanable agricultural methods.
Certified organic produce, minerals and unrefined vitamins in every bag
Nothing sourced from China. Ever.
Primal has an entire line of complete and balanced, frozen and freeze-dried raw-food, like the Pork Formula we gave Wyatt. There's currently over 13 types of protein sources to choose from, making it easy to rotate foods into your pet's feeding routine.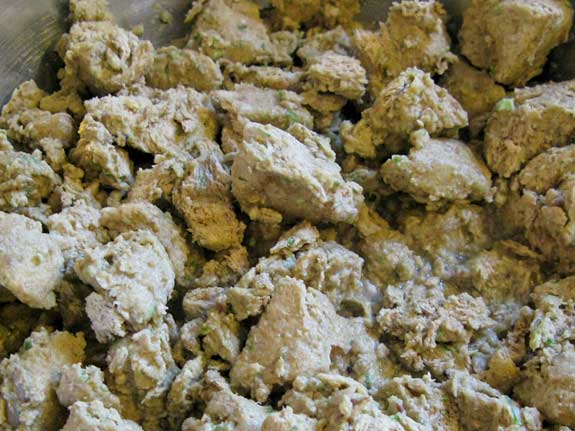 Primal also has "Mixes and Grinds" to supplement DIY raw meals, Raw Meaty and Rreational Bones for better oral health and a whole line of Primal treats too.
When Wyatt heard we had Primal, he went on the hunt to find it!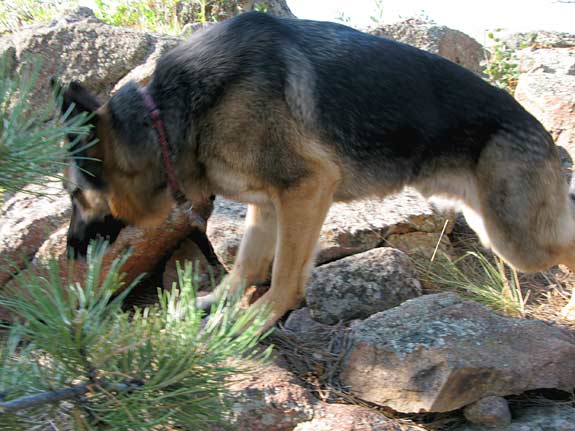 Feed Raw with Peace of Mind

We always wanted to put our Wild Boy Wyatt on a raw food diet but stocking our tiny apartment-sized RV freezer and refrigerator with raw meats just didn't. Now that we've had the chance to do this Primal Pet Foods review, we've got no excuse not to get the Wild One on the most complete raw food diet for cats and dogs available.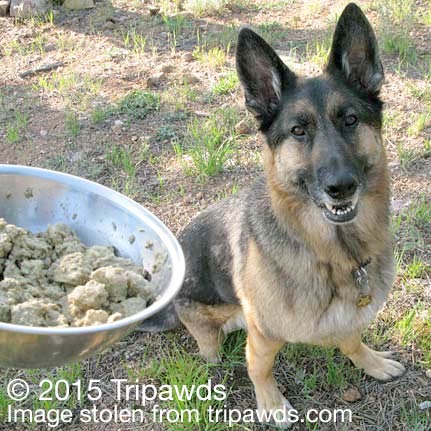 Here's how our hunt went down:
It pays to watch Primal's education videos about preparing their freeze-dried or frozen foods. Silly us, we just dumped the freeze-dried nuggets into a bowl without breaking them up, which is necessary to add moisture to the food.
We also learned that heating it up is a no-no because heat kills the beneficial enzymes and nutrients in those little raw nuggets. Check out Primal's tips for preparing raw pet food.
Primal's Feeding Calculator is a handy tool for understanding the different ways to make the switch to a BARF diet.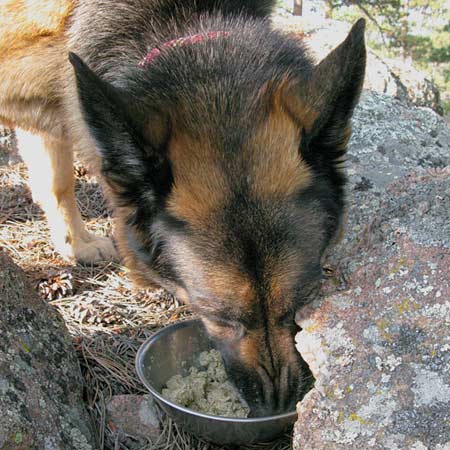 Say "raw diet" to most conventional veterinarians and they panic: "There's too much bacteria!" "Your dog will choke on the bones!" Fear not: learn why so many holistic-minded vets agree that raw feeding is beneficial for dogs and cats. Still unsure? Learn why Primal raw food for cats and dogs is super safe, even for pets with cancer.
Here's how to find Primal Pet Foods at a pet supply store near you.
Win a Bag of Primal Freeze Dried Pork Formula
Ready to win a sample bag of Primal Freeze-Dried Nuggets Pork Formula for Dogs?
HOW TO ENTER THE PRIMAL GIVEAWAY:
1. Enter name and email in the Giveaway box below.
2. Click Begin to reveal mandatory question.
3. Enter your name and click Submit.
4. LEAVE COMMENT WITH ANSWER!
Enter every day if you'd like! We'll pick one winner at random from all blog comments below on September 15 and notify by email.
Learn Why Primal is the Best Way to Go Raw