Hey folks! Did you know there's An Easy Way to Feed Dogs Real Vegies and Meat? Home cooking dog food isn't as hard as you think. Dr. Harvey's Veg-to-Bowl is the easiest way to feed real foods for a healthy life. Find out just how easy, by entering your name in a random drawing for a Dr. Harvey's goody bag!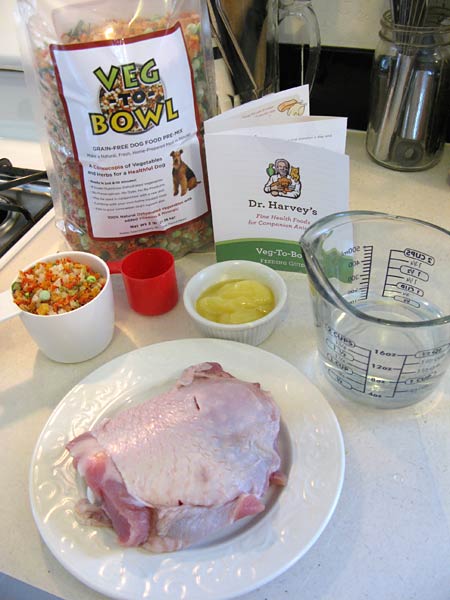 This post is sponsored by Dr. Harvey's. We are being compensated for spreading the word about their product, but Tripawds only shares information we feel is relevant to our readers. Dr. Harvey's is not responsible for the content of this article.
HOW TO ENTER DR. HARVEY'S GIVEAWAY:
1. Enter name and email in the Giveaway box below.
2. Click Begin to reveal mandatory question.
3. Enter your name and click Submit.
4. Leave a comment with your answer at the bottom of this blog post.
One winner will be chosen at random on September 1st. Can't wait to see if you won? Use this special coupon from Dr. Harvey's to try some right away!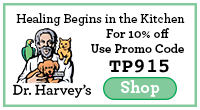 Veg-to-Bowl is the Easy Way to Home Cooking Dog Food
If you're already home cooking for your dog, do you know if it's complete and balanced nutrition?  Veg-to-Bowl by Dr. Harvey's lets you know for sure that you're serving up the best nutrition for your dog.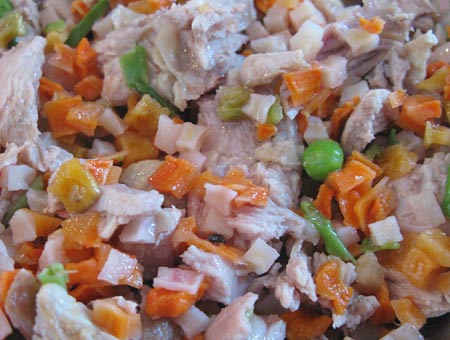 All Goodness, No Artificial Ingredients
See how Dr. Harvey's Veg-to-Bowl gives you peace of mind when home cooking dog food for your pack:
Just add water, a raw or cooked meat of your choice, and oil
Vitamins and minerals for optimal health are already in every scoop – no more guessing!
Nine different dehydrated/freeze-dried vegetables and organic herbs are in every meal.
You won't find any preservatives and additives, coloring agents and dyes.
No sugar and salt either! Yes, many dog food brands have them!
No grains, fillers, corn, wheat or soy. Just grain-free goodness.
For more great information, check out our post, "An Easy Way to Feed Dogs Real Vegies and Meat!"