All Tripawds are at greater risk of joint stress and osteoarthritis than four-legged dogs. But the good news is, we can do three simple things to minimize that risk and give our Tripawd the best quality of life.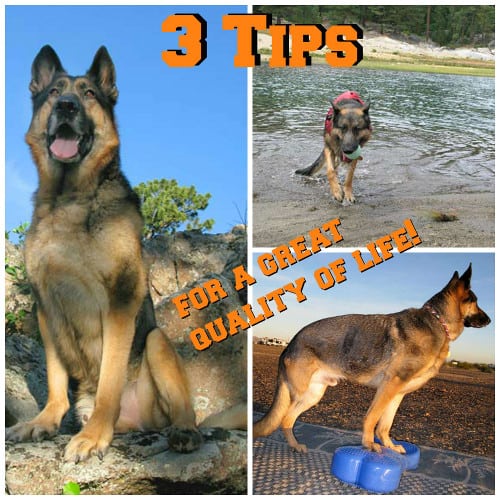 Enter The #TeamGlycoFLEX Giveaway!

Read on for a chance to win one free bag of veterinarian formulated Glyco FLEX® joint support supplement for dogs! We'll tell you how to enter below. If you have a Tripawd kitty, you'll want to stay tuned for next month's Glyco FLEX joint supplement for cats giveaway contest!
This post is sponsored by VetriScience Laboratories, makers of Glyco FLEX joint support supplement. We are being compensated for spreading the word about their product, but Tripawds only shares information we feel is relevant to our readers. VetriScience is not responsible for the content of this article.
3 Easy Ways to Help Your Tripawd Stay Strong
After many discussions with canine rehabilitation therapists we've learned there are three things we can do to minimize the risk of joint injury or osteoarthritis in a Tripawd dog:
1. Maintain low body weight
Every extra pound on a dog is the equivalent to five pounds on a human body. That additional weight puts a dog's skeletal system under excessive stress. If your Tripawd is overweight, start taking those pounds off, now with these Tripawd diet tips.
2. Play core-strengthening and balance games
Choose the right kinds of activity and exercise to avoid joint stress. Focus on building up muscles in the core area (abdominal) and back, which will better support your dog's skeletal system. Start with these fun core-strenthening games your Tripawd will enjoy.
3. Feed a high quality, daily joint support supplement for dogs
Give your Tripawd a premium, clinically-tested joint support supplement for dogs to cover all your bases. There are tons of joint supplements for dogs to choose from, but one sure way to know your money is well-spent: find a product that can prove it does what it claims. One that lives up to this standard is Glyco FLEX.
Glyco FLEX is a veterinarian formulated joint support supplement for dogs that's been clinically proven to boost hind leg strength in dogs by 41%, in just four weeks.
You can check out the entire study here, but in a nutshell, researchers discovered that dogs who were given Glyco FLEX® showed significant improvement in lameness after treatment and a 41% increase in peak vertical force after just four weeks!
Made by VetriScience® Laboratories, Glyco FLEX is a chicken liver flavored chew that vets recommend for building maximum joint and connective tissue support. One thing makes it stand out from others is Glyco FLEX is the only joint support product made with "Perna canaliculus," a powerful ingredient that's rich with vital joint support substances like amino acids, minerals, fatty acids, vitamins and glycoproteins.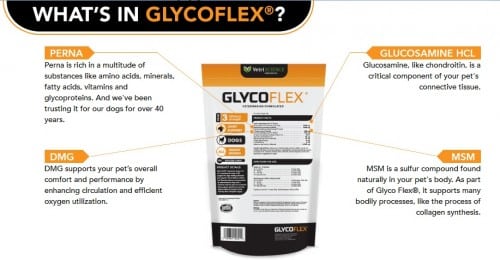 In addition to Perna, Glyco FLEX also includes DMG, glucosamine, MSM, and other active ingredients that have been studied for use in dogs requiring advanced joint support.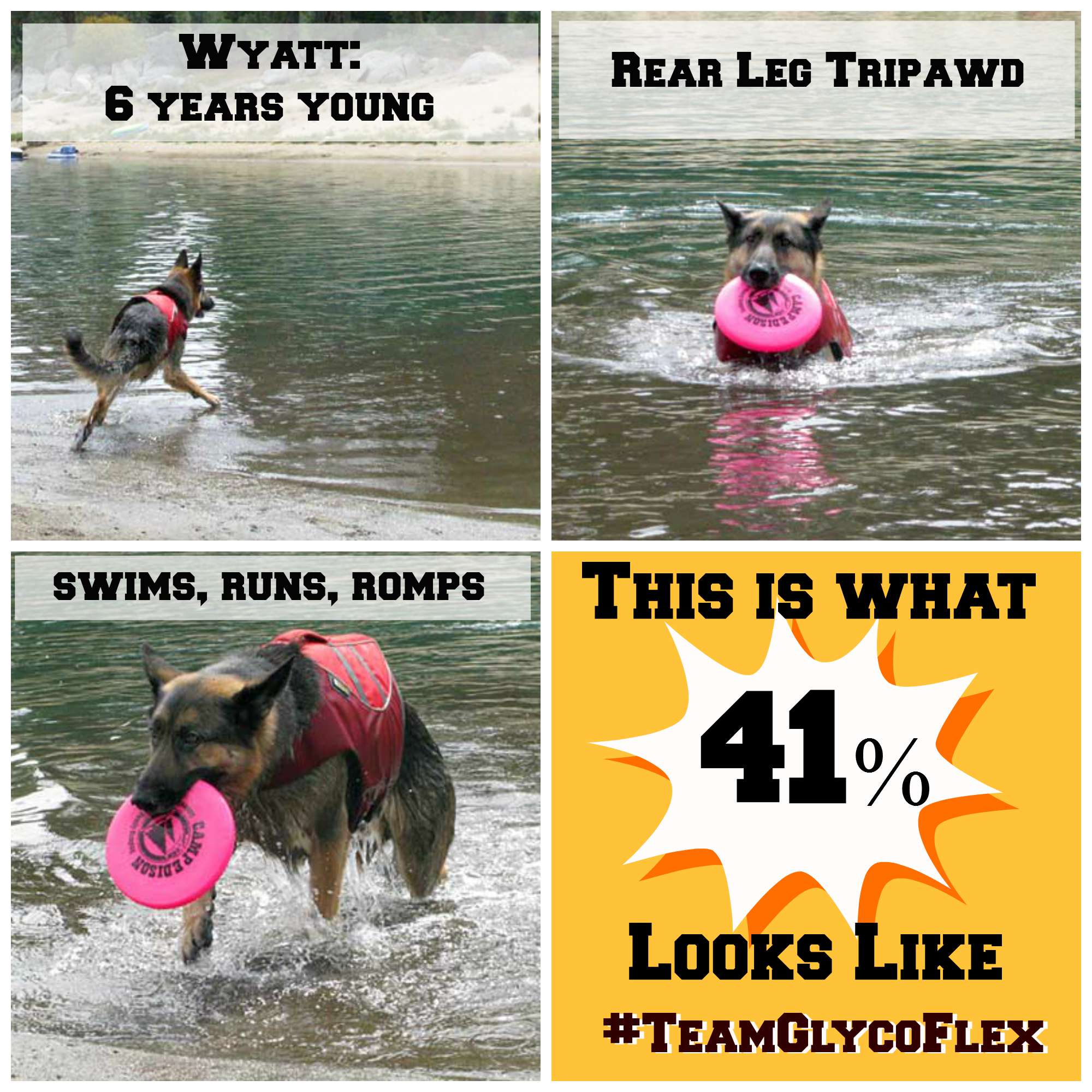 Enter the #TeamGlycoFLEX Giveaway!
The good people at VetriScience want your Tripawd to have a chance at benefiting from Glyco FLEX, so they're giving us one bag to giveaway to a lucky Tripawd dog member! Here's all you have to do to enter:
HOW TO ENTER GLYCOFLEX GIVEAWAY:
1. Enter name and email in the Giveaway box below.
2. Click Begin to reveal mandatory question.
3. Enter your name and click Submit.
4. Leave a comment with your answer at the bottom of this blog post.
We love what Glyco FLEX has done for dogs of all ages, whether they have four or three legs. This is why we're happy to spread the word and give your pup a chance to enjoy successful results like these:
Thanks for entering the #TeamGlycoFLEX giveaway contest! The winner will be contacted via email. Good luck!