Remember when we used to think that stinky dog breath was just part of being a dog? Thankfully, word's getting out that good dental health isn't just for humans – our dogs and cats depend on us to help them keep them free of dental disease too!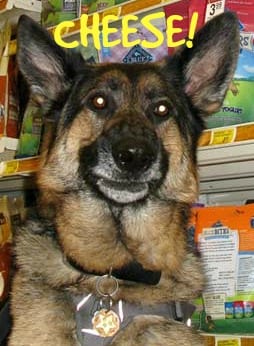 This post is sponsored by PetSmart, and the BlogPaws Professional Pet Blogger Network. We are being compensated for helping spread the word about Dental Health Month, but Tripawds only shares information we feel is relevant to our readers. PetSmart is not responsible for the content of this article.
It's National Pet Dental Health Month, and today our mission is to show everypawdy that it's not only easy to take good care of our pet's mouths, but it saves money too. It all starts with getting into the habit of regular oral care for our pets. Here are the two ways that we do it:
Step One: Brush, Brush, Brush
When Wyatt Ray came into our life, we vowed to take good care of his teeth. Since his sensitive belly can't tolerate raw meaty bones to help keep his mouth clean, he gets (almost) regular tooth brushing sessions. It's not hard to brush choppers in a big mouth like his and he thinks licking his chicken-flavored toothpaste is fun. Because we do it pretty regularly, he tolerates our tooth brushing sessions quite well.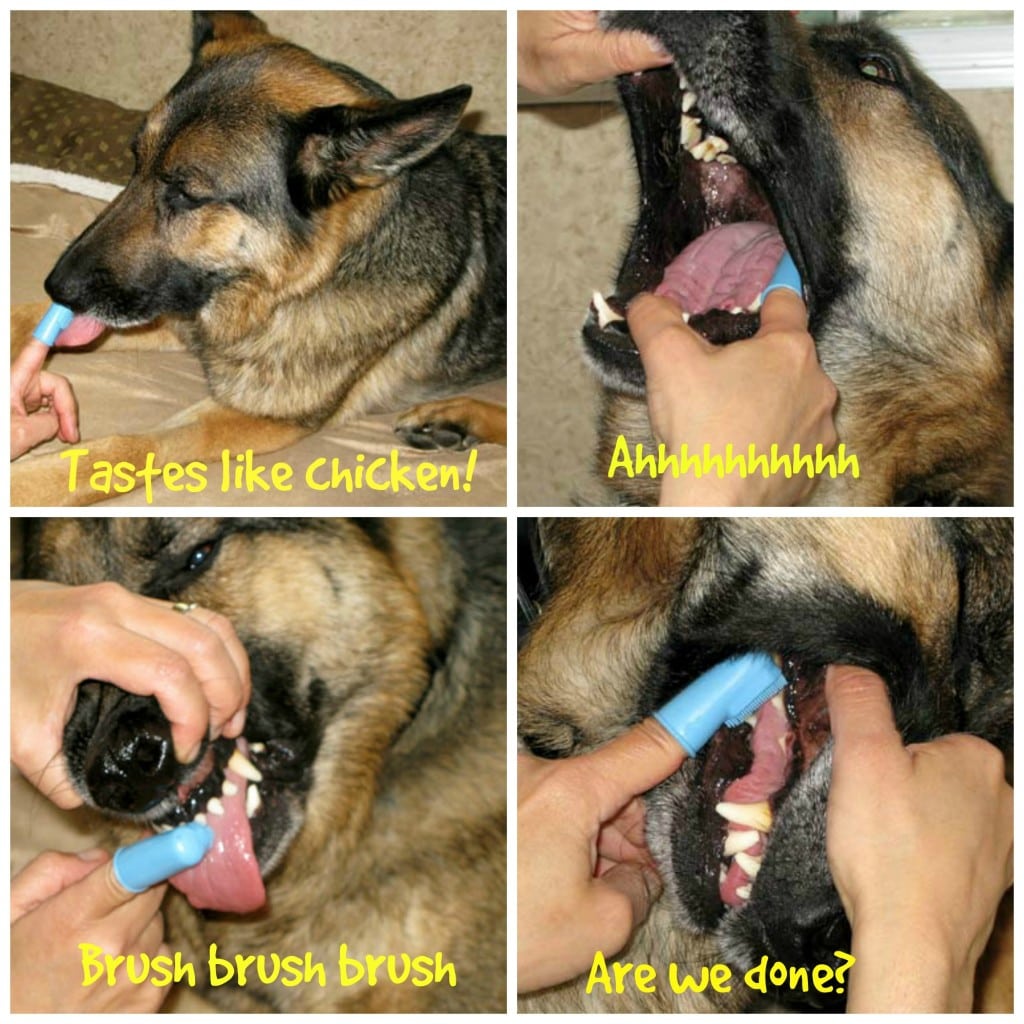 Pet dentists try hard to get the word out about good dental health for our pets, but it seems like many of us aren't listening. The fact is, by the time the average pet is three years old, over 80 percent of dogs and 70 percent of cats will show signs of dental disease. This is so sad because pet dental disease is a very preventable condition.
By not paying attention to our pet's mouths, we're putting them at risk of conditions like heart, kidney and liver damage – not to mention the pain associated with cavities and gum disease!
When it comes to our pack, sometimes we're really good about brushing Wyatt's teeth every day, and other times, well, life gets in the way. That's when it's so easy for us to turn to Step Two of our dog dental health routine: dental treats to help maintain that clean mouth of his.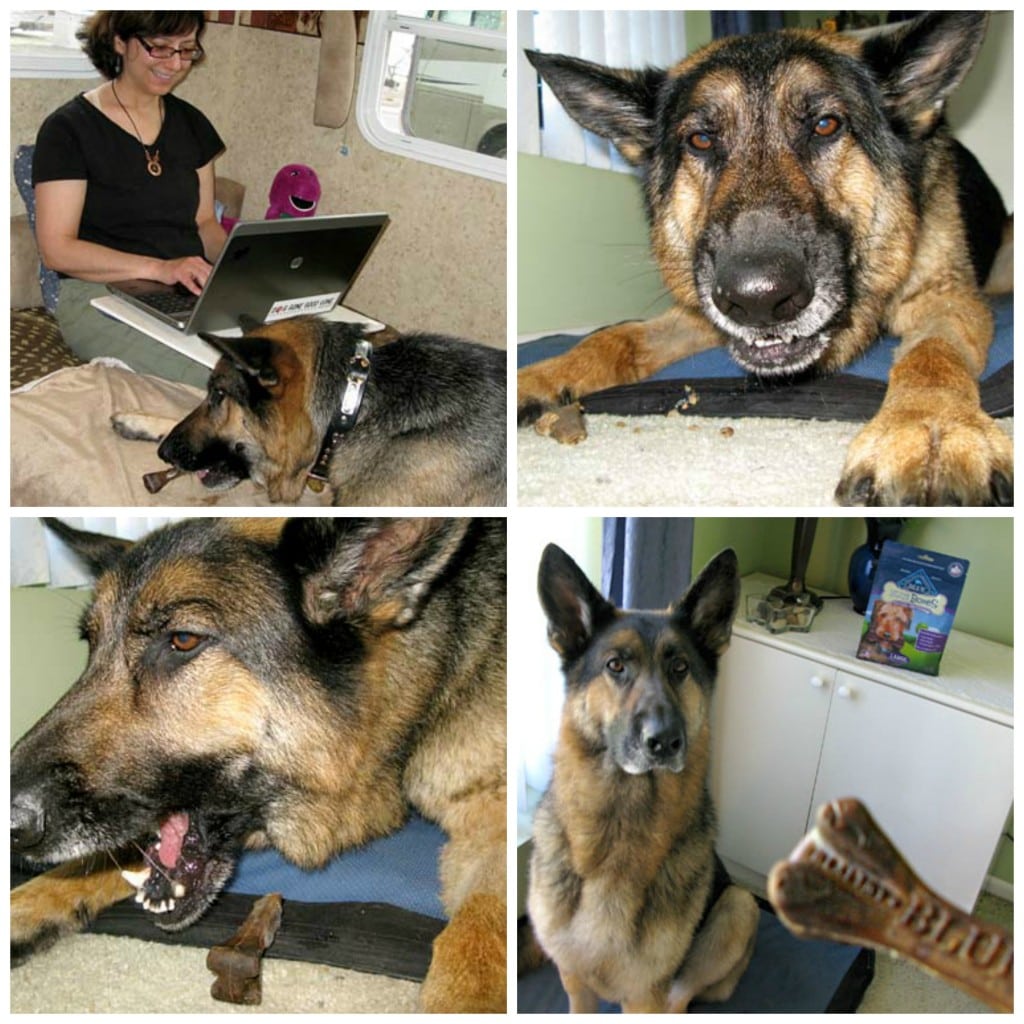 Step Two: Tasty Dental Treats
Wyatt doesn't care if we skip our tooth brushing routine but he sure gets excited when we go shopping at PetSmart® for dental treats. You'll find a ton of dental treats for cats and dogs in the treats aisle at PetSmart, but our favorite ones we discovered for Wyatt are BLUE® Bones.
These tasty little mouth cleaners are nothing but tasty, good stuff for dogs' teeth and gums. They're also healthy:
NO: chicken or poultry by product meals
NO corn, wheat, soy, grains or glutens
The only dental treat with joint, hart and immune system health supplements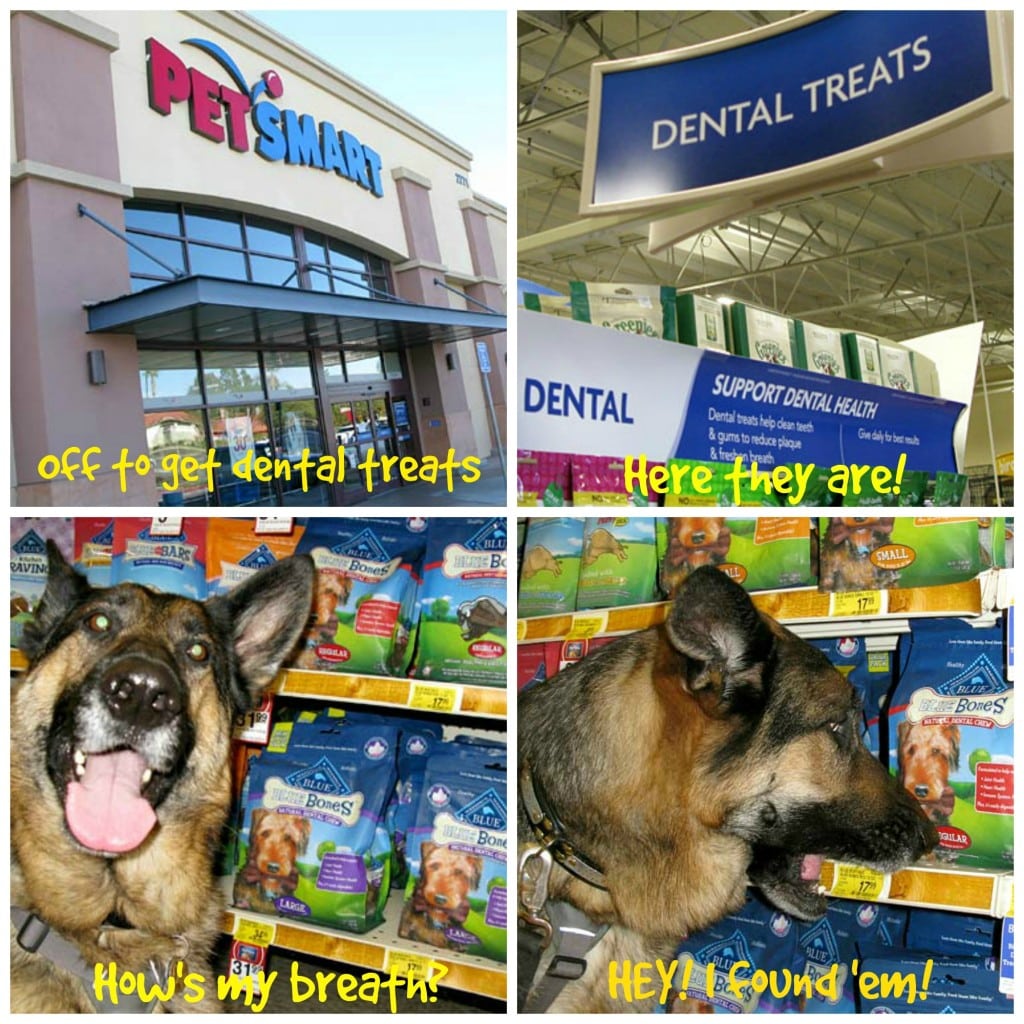 We'll be honest; dental treats aren't cheap, but every month we budget for them because we know treats like BLUE Bones are an investment in Wyatt's overall health that pays off – our six year old Tripawd has never needed a professional cleaning by the pet dentist! Every year at his annual wellness exam, his vet is pleased with his mouth health and says we can skip the cleaning – as long as we keep up his dental care routine. We're happy to do that, because between the tooth brushing and the dental treats, we are saving about $1000 just in teeth cleaning costs!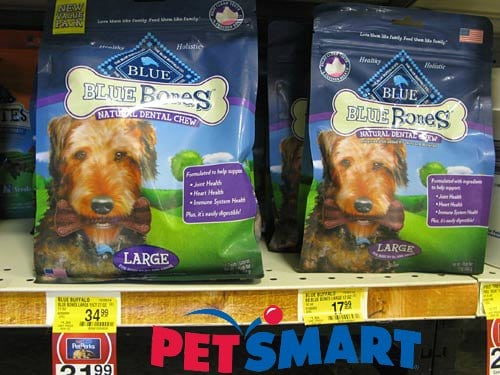 It's never too late to start taking good care of your pet's mouth. Start with these easy dog dental health tips from Dr. Patrick Mahaney, a veterinary dental specialist and you'll have a dog with pearly whites and fresh breath that makes doggie kisses even sweeter!