Tripawd Heroes are the source of many inspawrational ways to cope with cancer. Take for instance, Hyde. He was diagnosed with canine osteosarcoma last March. When vets gave his people the bad news, they didn't take it lying down, they fought as hard as they could with holistic care.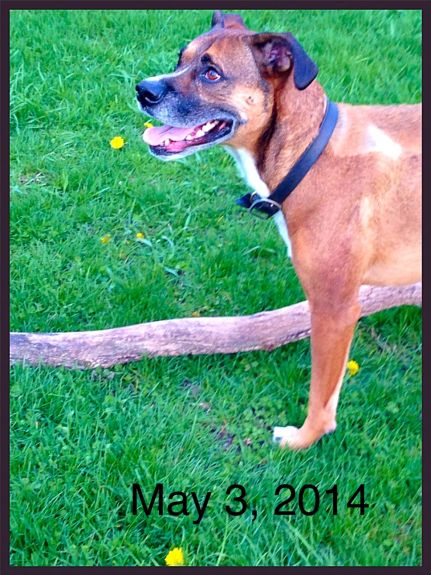 One of the ways they did it was by consulting with holistic veterinarians at Natural Pet Animal Hospital and Apawthocary (owned by world-famous holistic vet Dr. Karen Becker). They prescribed a special anti-cancer diet for Hyde, which included these supplements, as shared by Hyde's people in his blog, Hyde Pod's Story. Hyde is an angel now, but his cancer fighting story lives on. We hope these supplements his people tried will inspire you to keep fighting this disease.

"Supplements: She gave us 5 new supplements to support him. He takes these 2x per day (AM/PM) with meals.
Vital Immune Probiotic – boosts immune system and digestion. (Important not to take if on antibiotic)
Hoxsey with Boneset Herbal Formula – Specifically helps to fight Osteosarcoma
Si Miao San – A chinese herbal formula to help digestion and supports anti-cancer activity.
Mushroom Complex Powder– contains 8 species of medicinal mushrooms to boost his immune system/anti-cancer activity
Cellular Max Forte – supports body's "killer cells" that fight cancer.
Prior to our visit we had supplements we were taking. She suggested to continue taking these, also 2x per day. (AM/PM)
VItamin E: Omega 3's + Joint Support
Krill Oil: Omega 3's + Joint Support
Fish Oil: Omega 3's + Joint Support
Cosequin DS: Joint Support
CTR Support (Physiologics- antioxidant protection for joints) also has anticancer supplement (turmeric) inside.
Ligaplex II: Joint Support.