When nursing a dog or cat back to health, hand feeding is a great way to get the appetite juices flowing. Although you want to be careful that you don't baby your pet too much, there's nothing wrong with using your hands to get your pet to eat when they haven't chowed down for a day or two.
Recently when Tripawds Spokesdog Wyatt Ray was recovering from a stomach blockage surgery, he had no appetite while his Fentanyl pain patch was still active. As a dog who will devour anything (after all, that's why he had a stomach blockage!), it scared us when he turned away from food.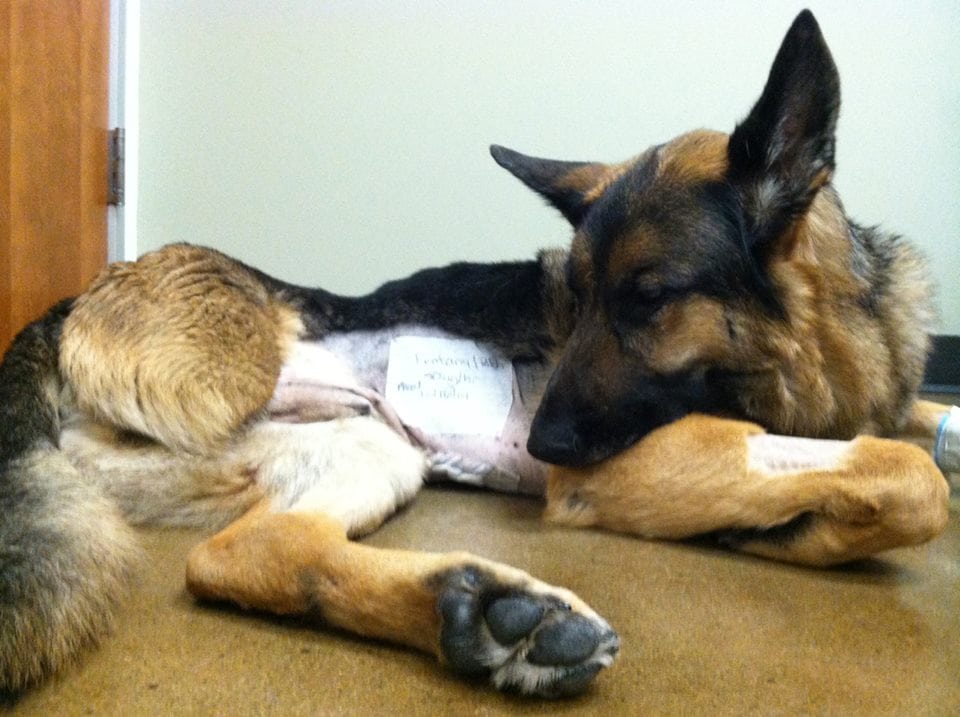 He had already dropped a few pounds on his svelte 75-lb frame, which made him appear malnourished and weak.
To get him eating, first we made a warm batch of Honest Kitchen's Winter Warmers Broth, then tried to whet his whistle for liquids.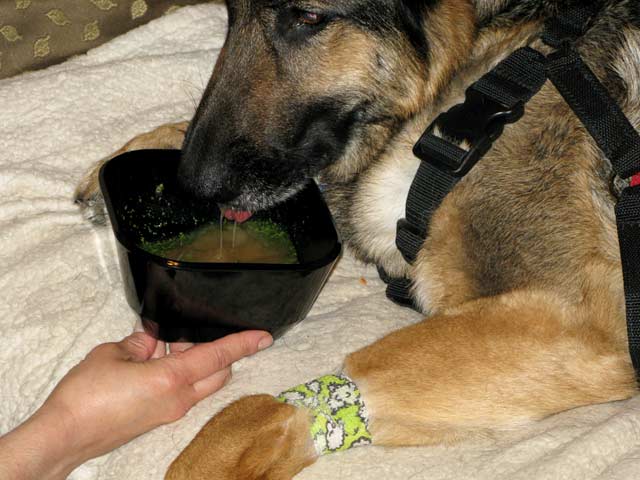 Next, we mixed a bit of Halcyon, Honest Kitchen's new duck recipe, with Wyatt's regular kibble, and crossed our fingers he would eat a few bites.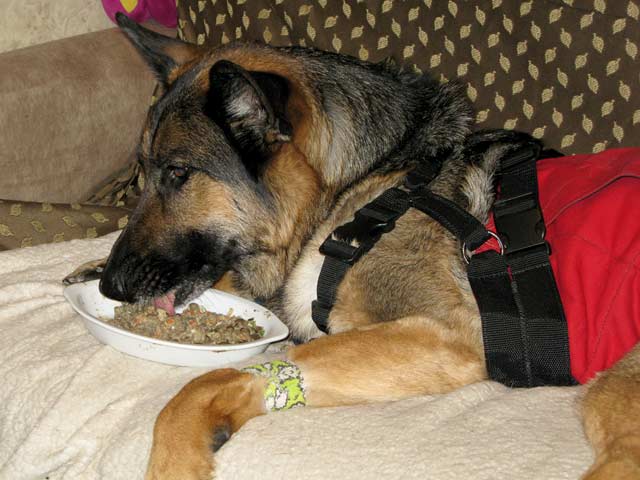 Maybe it was hand feeding him with our own bowls and plates, but more than likely it was because the taste of warm, yummy Honest Kitchen was too good to pass up, even for a dog on pain killers. Any Honest Kitchen's food is definitely a winning combination for a recovering patient!