When we learned that Tripawd Hero Stas is almost at his 3 year ampuversary after a nerve sheath tumor required amputation of his front left limb in 2009, we asked his mom Christina what their secret weapon is for his longevity. Here is the thoughtful answer she gave us, we hope you enjoy it as much as we did!
"The Tripawds group has been a great support to us when our Stas was diagnosed with nerve sheath cancer in fall of 2010…yup , October 28, 2013 will be Stas' three year-ampuversary. He had a low prognosis for long-term survival. He's a bigger dude (being of Malinois, Shepherd and Rottie Mix) and was considered 'elderly' when the surgery was done. (As a rescue, no one knows his real age; the vets pegged him at between 8 to 10 at the time of his amputation.)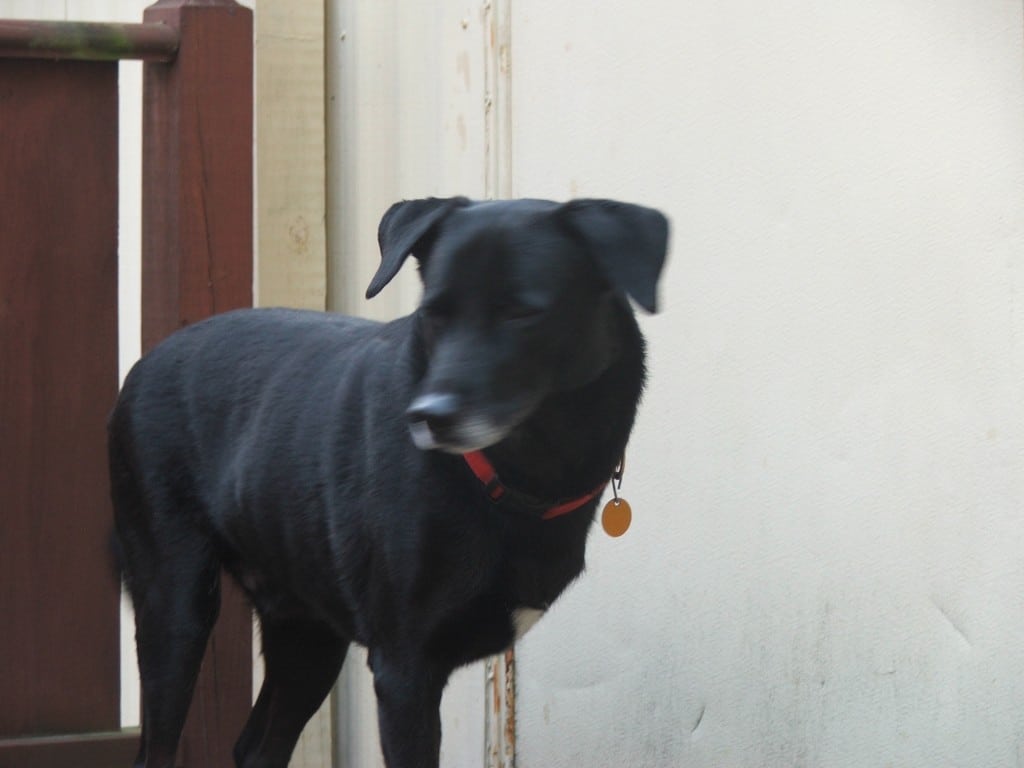 We feel and our vet agrees, that a critical key to his thriving survival is Chicken Dinner. I started using the recipe on Tripawds as soon as Stas was diagnosed. (Chicken, greens…spinach or kale, brown rice and carrots). He loves it! His whole day revolves around when he gets a ride to his dog park and when he gets Chicken Dinner.
We chose not to freeze it; but cook in large batches that last about four days in the fridge. (Stas' little sister loves it too.) With a small amount of planning and a larger fridge; it's no trouble at all. Just as the article says; it becomes routine.
Stas is also an avid helper in the kitchen. He KNOWS when it's time to make the "CD". He lays in the middle of the floor, watching me like a hawk to guarantee I don't miss anything. (We also think he's trying to hypnotize me into dropping chicken onto the floor for him…)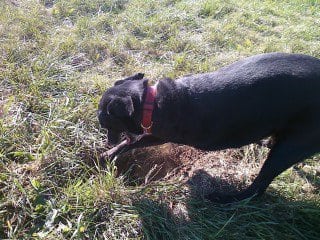 As he ages, we've begun adding some powdered medicinal mushrooms to his bowl of food. He likes it (good Polish dog that he is!) And it seems to add some pep to his step.
He's an old dude now; regardless of how many legs he has. And we know he's feeling stiff on some days. But we take great comfort that we're on his schedule now. We love him to pieces and are grateful we have this 'bonus' time to spend with him. We're preparing ourselves for his eventual death; but we're better prepared now than we were 2 1/2 years ago.
And for that, we thank Chicken Dinner!
Best,
Christina Ward"
Do you have a Tripawds recipe, nutrition story or other health-related news you want to share with everyone? Feel free to contact us today, we love guest blog posts!
DISCLAIMER: The information contained here is intended as education/information only. It is not intended to replace your veterinarian. Please use your own good judgment and always discuss any dietary changes for your pet with your veterinary team.
Recommended Reading