Decreased appetite is one of the most common side effects of chemotherapy treatments on dogs. Whether a dog is going through traditional IV chemotherapy sessions or taking prescribed doses of metronomic chemotherapy at home, even the heartiest eaters may experience eating issues.
If you're in the midst of dealing with a finicky appetite, Tripawds member Michelle has some appetite stimulation ideas for you in the following guest post. Her dog Sassy is an osteosarcoma survivor, you can read more about her at Sassy Sugar Bear.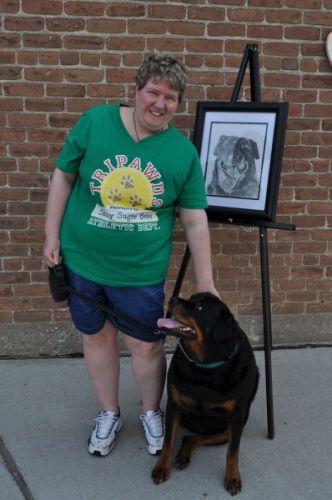 I think Sassy is the Queen of Picky. While we were on chemo it wasn't too bad — we would just boil some chicken in low sodium chicken broth or usually I just let the chicken make its own broth (boiled in water).
That worked for awhile, then we switched to hamburger then back to chicken. All of this was mixed no her regular kibble if she decided not to eat that with the canned food. IV chemo seemed like a piece of cake for us compared to what happened with metronomics.
Metronomic chemotherapy seemed like a nightmare for Sassy's appetite. She refused to eat regular kibble, so I switched to chicken but she refused the chicken. Next we tried turkey (found I had some from Thanksgiving in the freezer). She loved that. We did that for a few days until we ran out. So tried the chicken again. No go. So went to hamburger. That worked for a little bit.
This whole time she is refusing to eat any kibble what so ever. I even went as far as cooking turkey breast (white meat) she wouldn't eat that. Sniffed at it then walked hopped away.
Feeling frustrated, I asked in the Tripawds chat (if you haven't been it's a great room with tons of nice people & great ideas) what I could do to get her to eat. Rene (Jerry), suggested this Tripawds Nutrition blog post about goats milk that had a recipe in it.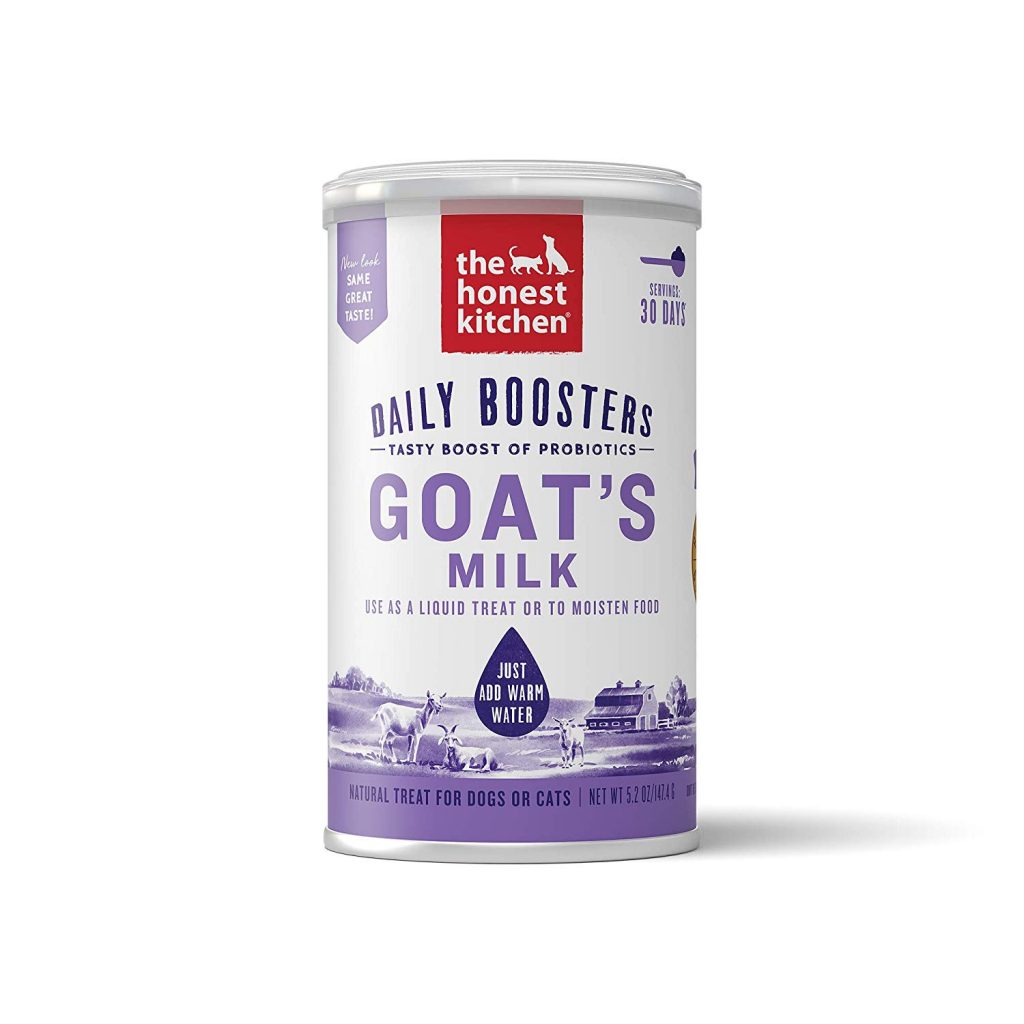 Goats Milk it was! So I went to the health food store and bought a few quarts of goats milk (I didn't want to buy too many if it wouldn't work) and made the hamburger patties.


Guess what? She ate 2! Feeling great the next night I tried another. Nope she wouldn't eat the patty. So I thought why not mix the regular hamburger & goats milk. So fried up some 80/20 hamburger and mixed it with goats milk.
Magic. She ate it. That was the magic for about 4 days. Then she wouldn't eat again. Hmmm . . ;  so she wanted the milk, she wanted hamburger but not together. So off I went again. This time separate bowls. That worked.
In the meantime, thinking a change of diet was needed I tried to actually cook a whole turkey. Hmmm no interest. Dang she ate that before.
Talking to a friend I was telling her what was going on and that it was turkey from Thanksgiving. She said do you stuff the turkey with dressing? Yeah, why? The seasonings. So off I went again this time, turkey boiled in chicken broth, sage & poultry seasoning. It worked!
So she had turkey in one dish & goats milk until the turkey was gone (well that package that I had separated out) Then it was hamburger again. Oh forgot to throw in there I had some left over broasted chicken. She loved it. Gobbled that down.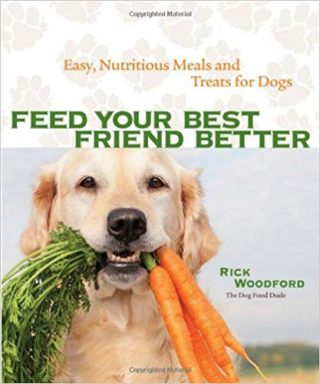 I also ordered a cook book to cook for her. Tried several recipes my picky baby wasn't going for that either.
Tried her food again. No go. Now all she would eat is hamburger and goats milk of course in separate bowls. Oh I forgot to add she did get about 1 cup of yogurt in the am with her Dasuquin and vitamins. She ate her diet of hamburger and goats milk for almost 2 ½ months.
I finally thought I am going to go buy several kinds of kibble to try. So I bought Merrick chicken, brown rice & peas. A bunch of small cans of Nature recipe chicken & duck, chicken & venison and regular chicken. Never did try the other food too afraid to have her stop eating.
Magic! She finally ate a little kibble with some food mixed in with a topping of hamburger. We have done this now for 3 weeks, she is eating. Don't get me wrong, not all the time, but at least I feel better with her getting some kibble in her.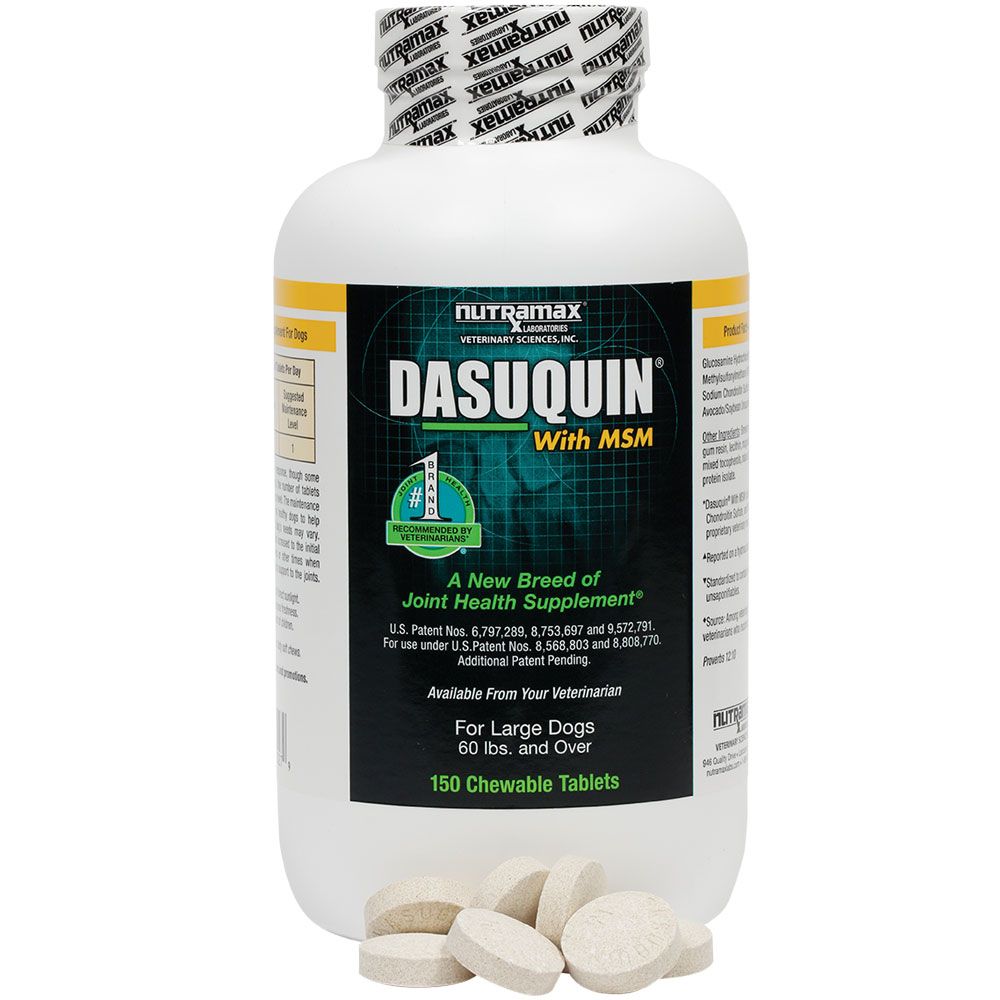 Supplements Sassy was getting this whole time was a whole milk yogurt (no sugar) a daily vitamin because I was worried about her not getting the right vitamins, Dasuquin, plus her Apocaps and milk thistle.
All I can say is keep trying! You will find the magic that allows your baby to eat. Do not give up.
Hugs & Happy eating,
Michelle & Sassy
Tripawds welcomes guest blog posts for just about any topic that can help Tripawds lead better lives. If you'd like to submit a post, please contact us today.
DISCLAIMER: The information contained here is intended as education/information only. It is not intended to replace your veterinarian. Please use your own good judgment.
Recommended Reading
Dr. Dressler's Dog Cancer Blog: How to Help Your Dog with Cancer When He Won't Eat