We've often wondered if it's cheaper to make our own dog food than buy a 10 pound box of Honest Kitchen dehydrated dog food. The retail price of a box of Honest Kitchen gives us heart palpitations, but we just learned why this dehydrated food is actually a better deal than making our own:

Recently, Honest Kitchen staff did the calculations for every ingredient in the formula (based on individual dehydration yields) and found that:
It takes about 41 lbs of fresh meats and vegetables to make one, 10 lb box of Force.
That would cost you about $170 if you bought it all at the store and tried to make it yourself!
Why Honest Kitchen?
Home cooking is fun, but it's messy. And, you've got to do it pretty frequently unless you have a commercial kitchen. If you don't enjoy being in the kitchen, keep in mind that one 10 pound box of Honest Kitchen dehydrated dog food makes 40 pounds of fresh food for your pup, just by adding water!
We found that a 10 pound box lasts Tripawds Spokesdawg Wyatt Ray about two whole months when given in conjunction with a grain free kibble like Earthborn Holistic Primitive Natural
.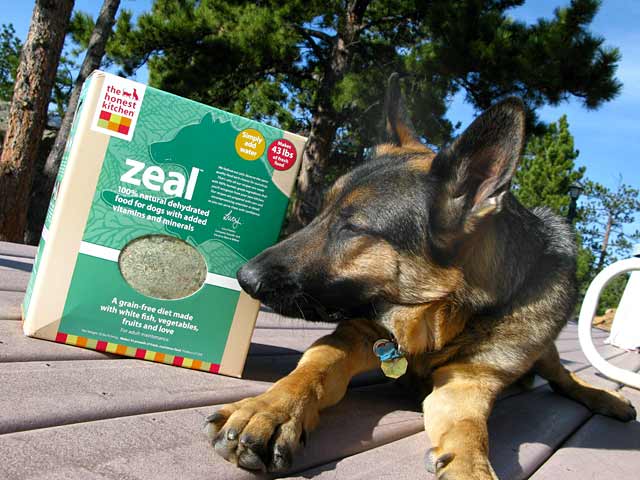 Honest Kitchen is mentioned a lot here, but that's only because we still haven't found a food that matches it's convenience, value and high quality ingredients that are certifiably safe for human consumption. Plus, Honest Kitchen has never had a single recall due to contamination!
Honest Kitchen doesn't use preservatives and uses a gentle dehydration process instead. This means all of the enzymes, vitamins and nutrients in the ingredients remain intact throughout the process.
Whether your dog has cancer or not, Honest Kitchen is a fantastic way to stay strong, healthy and in the best shape pawsible.