Healthy homemade dog food diet for Maximutt based on recipes found in Laurie Kaplan's book Help Your Dog Fight Cancer.
Canine cancer hero Mika shares her healthy immune system supplement regimen including glucosamine, Power Mushrooms, Alfalfa, Kelp, Artemisinin, Fish Oil and more.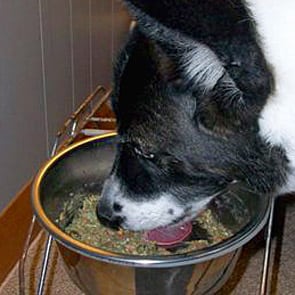 Maggie shares canine cancer nutrition plan for agile three legged cow dog including K9 Immunity, transfer factor, raw food dog diet, Artemsia, GlycoFlex glucosamine supplement and more.