Food is love, and it's where most of us start with a dog osteosarcoma diet for our Tripawd hero. But doing it on our own isn't the smartest decision. Here's why.
Doing a Dog Cancer Diet the Wrong Way, and the Right Way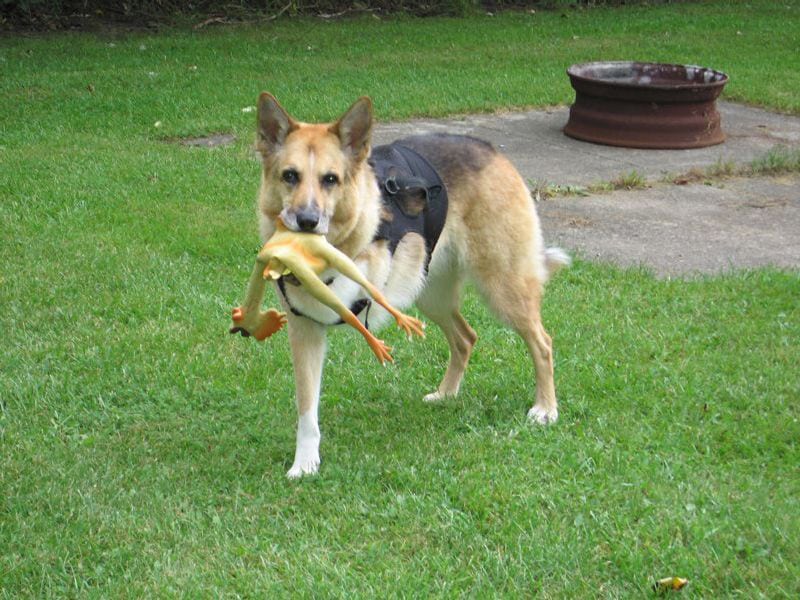 This blog contains Amazon affiliate links. When you click and buy through them, the Tripawds community gets a small commission. Thank you for your support!
Pet cancer nutrition has come a long way since our fearless founder Jerry was diagnosed with canine bone cancer. Veterinary nutritionists and custom pet cancer diets by experts didn't exist. Even Dr. Google was still in diapers!
We were pretty much on our own to come up with Jerry's dog osteosarcoma diet to help him beat the odds. It made sense to look for pet cancer information written by veterinarians, but even that was hard to find.
So we pick and chose what to feed a dog with osteosarcoma based on natural pet health books like Dr. Pitcairn's Complete Guide to Natural Health for Dogs & Cats, and the bible of natural pet nutrition, Dr. Marty Goldstein's The Nature of Animal Healing.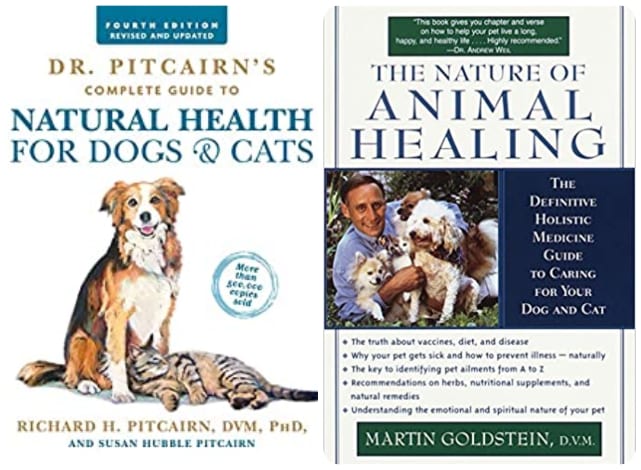 We made a TON of mistakes along the way with Jerry's diet. Don't do what we did! Poor pup paid the price more than once with GI upset, like from his raw food diet.
Today, we would fight canine osteosarcoma with food a totally different way. The way that Jessee and her human is doing it.
Jessee Gets Her Dog Osteoarcoma Diet Advice from Experts, NOT Dr. Google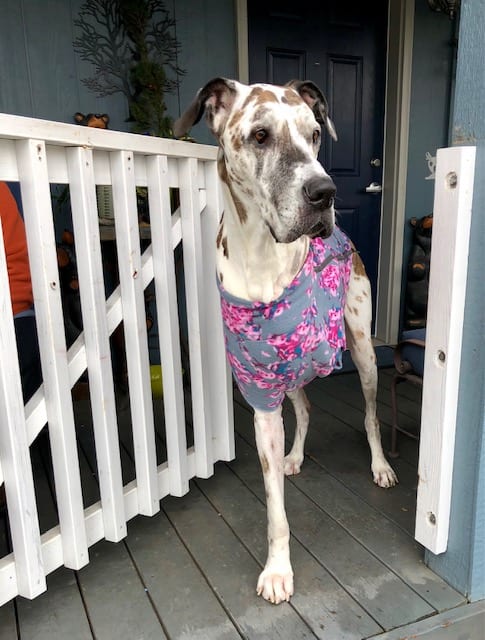 When Jessee the Great Dane started her Tripawds blog, we fell in love with this girl. What a beauty, don't you agree?
But she's not just a good looking three-legged Dane. She's also a smart girl who led her mom to integrative veterinarians who can help her fight canine bone cancer. Her mom writes:
After Jessee was diagnosed with osteosarcoma we were referred to Puget Sound Veterinary Specialists by our primary vet. the oncologist, Dr. Rizzo suggested we might want to consider a nutritionist consult for Jessee to get the best diet for her. A special diet was prepared for Jessee based on a review of her medical records. — Oncology nutritionist diet
We love Dr. Rizzo (hear her discuss Fear Free Pet Oncology on Tripawd Talk Radio!) and Jessee's experience is a great example why. Dr. Rizzo could tell that Jessee's mom was leaning toward natural dog cancer healing methods. So Dr. Rizzo's on-site vet nutritionist Dr. Streeter put together a fantastic dog cancer diet to give Jessee the nutrition ammo she needs to beat osteosarcoma!
What's Included in Jessee's Dog Cancer Diet?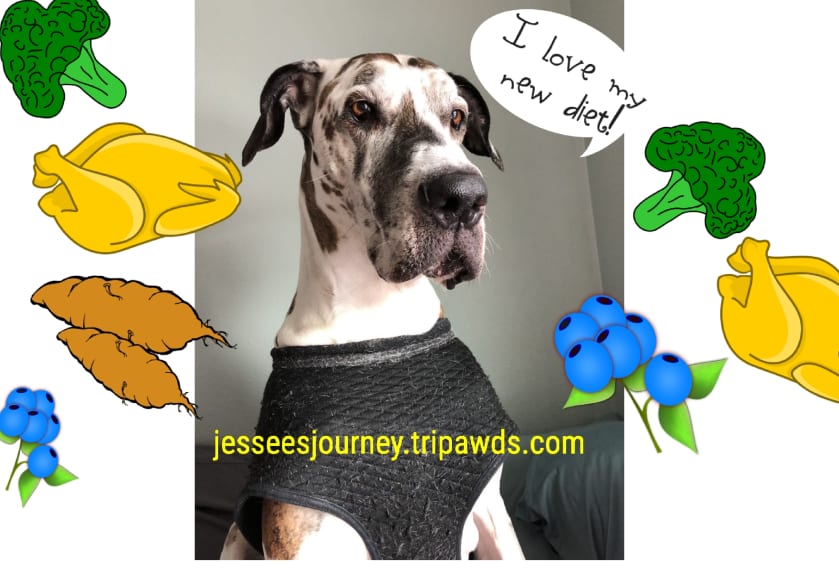 Chicken! Oats! Sweet potato! Broccoli! And so many other awesome foods. It also includes some of our favorite dog cancer diet supplements like Nordic Naturals Omega 3 Pet Fish Oil for Cats and Dogs.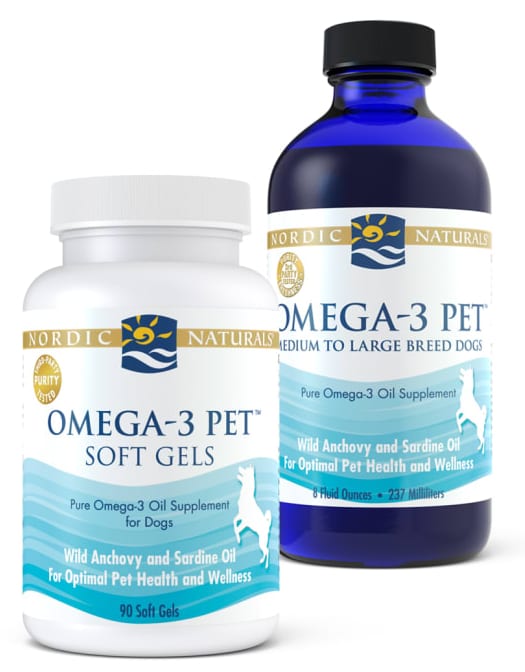 You'll have to hop over to Jessee's oncology nutrition post to view the recipe. But please keep in mind that the recipe is made for Jessee. Your pet's cancer diet recipe will likely be different based on your Tripawd's unique needs.
Get Pet Cancer Diet Help. Learn more: