It's the dog days of summer out there isn't it? Tripawds Spokesdog Wyatt Ray asked us to make this Tripawd frozen banana dog treats recipe to help him cool off. Of course we said yes!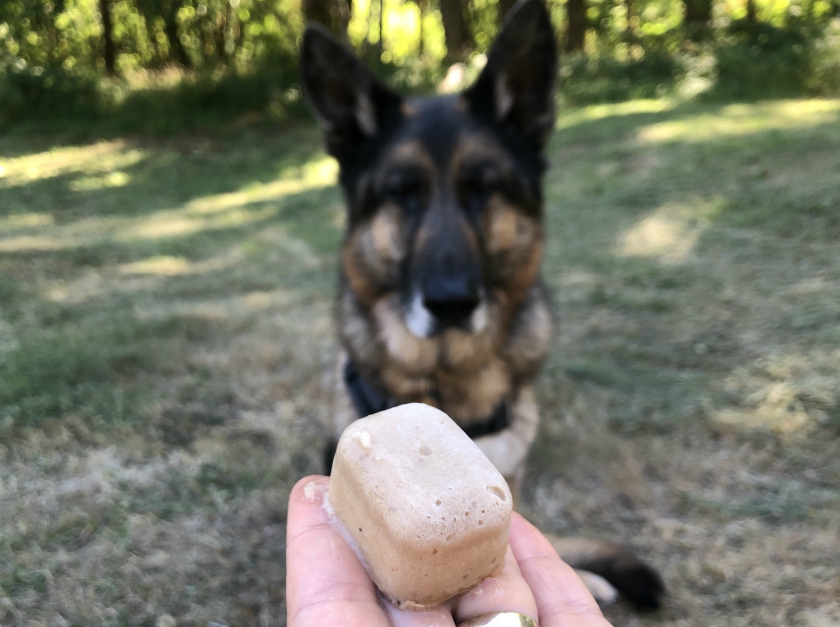 Thanks for the Recipe, Hannah Rae!
We stumbled upon this recipe in Tripawd Hannah Rae's old blog post, Tripawd Banana Pops. Some of you may remember Hannah Rae, the blushing bride of Wyatt Ray! They got hitched way back in 2013. It was quite a day!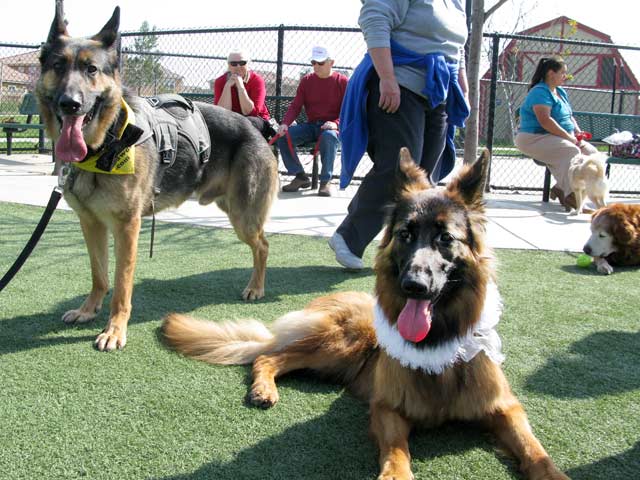 Her mom Kim created this fun recipe way back when. But it had yogurt in it, and Wyatt does not eat animal products. So we modernized it and used coconut milk instead. Check it out:
Tripawds Frozen Banana Dog Treats Recipe
This recipe is so simple, you'll wonder why you never thought of it before!
Ingredients:
1 cup plain coconut milk or almond milk
2 tbsp peanut butter (or almond butter)
1 frozen banana
Directions:
Step 1: Mix everything together in a blender or food processor.
Step 2: Fill an ice tray and freeze. For big mouth dogs like Wyatt Ray, consider putting the frozen banana dog treats recipe into a 16 oz. plastic cup.
Step 3: Pop out of the tray or cup, and watch your Tripawd chill out.
The best part about this recipe is that it's a treat for the whole pack. Everyone can enjoy it, all summer long!
Get More Great DIY Pet Treat Recipes
Want more homemade cat and dog treats and foods to make at home? The Tripawds Nutrition Blog has tons of great DIY pet treat recipes! If you try any, let us know how they turn out. We would love to share the results with the community.