Tripawds can do almost everything a four-legged pet can do. But scratching an itch isn't always one of them. If your Tripawd battles skin allergies, you'll want to do all you can to control itching. A new study shows there's an itchy dog and bad behavior connection.
The Itchy Dog and Bad Behavior Link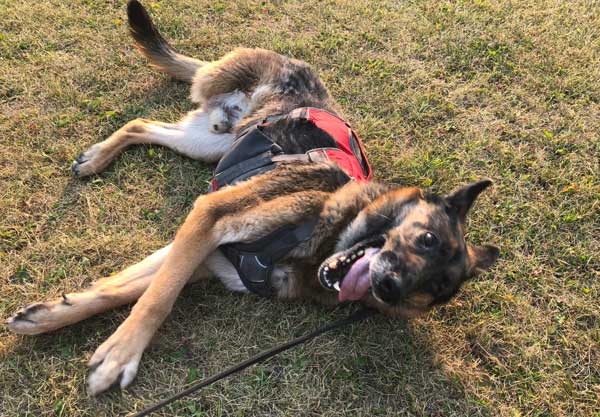 As a rear-leg amputee, Tripawds Spokesdog Wyatt Ray always needs our help to scratch. Front-leg Tripawds can still use their back legs to do the job, but not rear-leg amputees like him.
Skin allergies can be so troubling for any dog, and a new study shows that when the scratching is severe, bad behavior isn't too far behind.
A wildly successful study known as The Itchy Dog Project found a potential connection between stressful skin allergies and bad behavior. Researchers at England's University of Nottingham School of Veterinary Medicine and Science examined 4,000 surveys from guardians of dogs diagnosed with canine Atopic Dermatitis (cAD).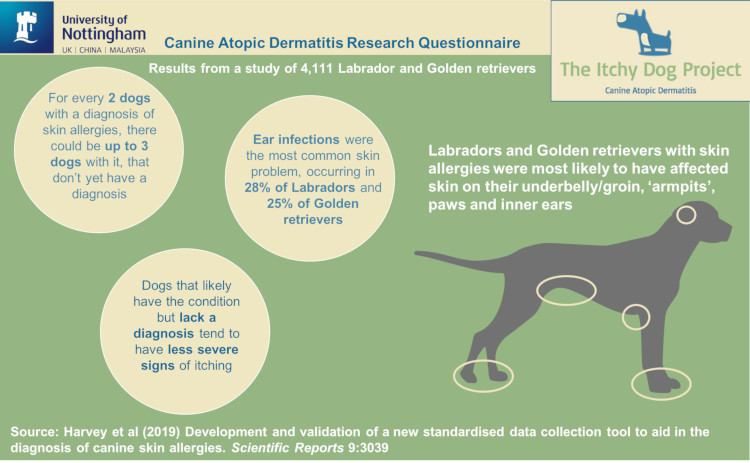 The most common places dogs are affected by itchiness include ears, paws, armpits, and groin areas. Scratching, paw licking or chewing, chewing other areas of their body and rubbing their face and muzzle are consistent behaviors among affected dogs.
Many pet parents of less severely affected dogs reported that they successfully managed Atopic Dermatitis through non-pharmaceutical treatments like soothing topical shampoos and Omega3 fatty acid supplements. Religiously bathing and wiping down paws after walks and making diet changes for those with food sensitivities also helped control itching.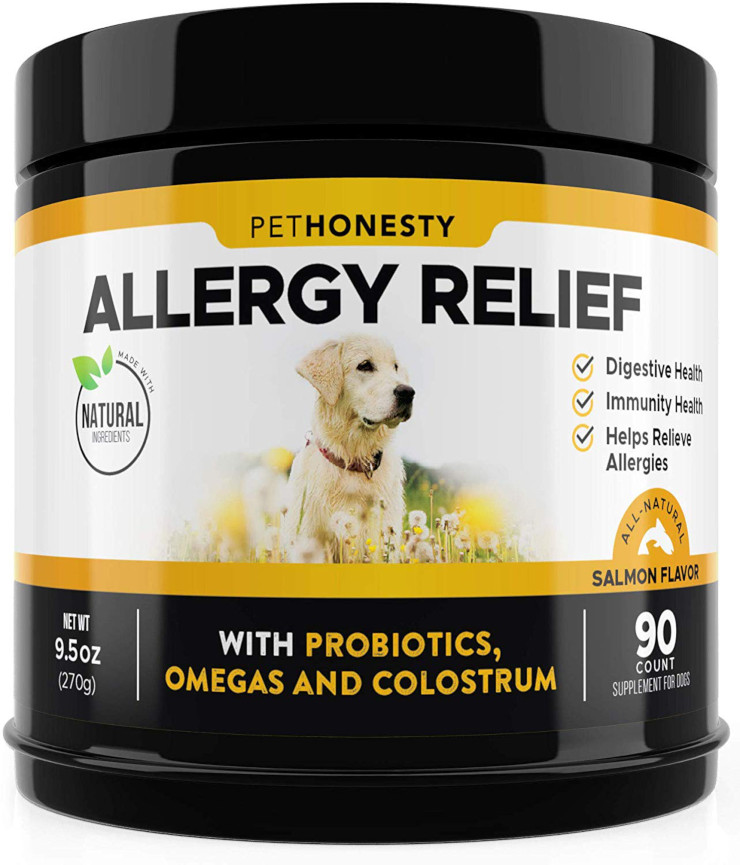 But when dogs' itchiness went unmanaged, it often coincided with stressful, bad behaviors like:
mounting
chewing
hyperactivity
eating feces
begging for and stealing food
excitability
attention seeking
and excessive grooming
and reduced trainability
The authors concluded: "Whilst we cannot know whether itching directly caused these differences, the behaviours that were associated with itch severity are of a type that are often considered by behavioural biologists to be indicative of stress. Further investigation is warranted, and stress reduction could be helpful when treating dogs with cAD."
How to Track Your Dog's Itch
A dog with itchy skin is relatively obvious. But it can be hard to remember how long the problem has been happening. If you suspect your pet is developing Adopic Dermatitis, download and print this Itch Tracker PDF to keep track of itchy days. Then share the results with your vet.
The chart was created by Zoetis, makers of the Cytopoint anti-itch injectable medication. It's not cheap but last spring when Wyatt Ray's itchy, watery eyes became a problem, Cytopoint gave him immediate relief for the rest of the spring hay fever season. Ask your vet to see if it's right for your Tripawd.