CBD pet products are exploding in popularity and it's easy to see why. Pet parents know how it helps with everything from Osteoarthritis in dogs to Irritable Bowel Disease in Cats–and more. But it is always safe? New studies show that CBD side effects in cats and dogs are a real possibility.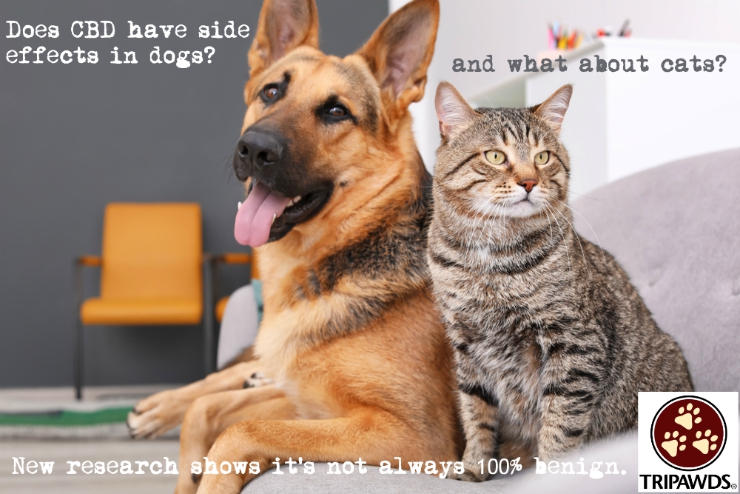 New Research Reveals Potential CBD Side Effects in Cats and Dogs
Most people believe that CBD is a benign product for cats and dogs. But new studies are emerging that show why we shouldn't assume it doesn't have side effects.
For example, the 2018 study examining the safety and side effects of CBD in dogs ("A Report of Adverse Effects Associated With the Administration of Cannabidiol in Healthy Dogs") showed that almost 36% of dogs in the study had elevation of alkaline phosphatase enzyme (ALP) liver enzymes. In other words, if your dog suffers from liver issues, it's critical to team up with your vet before trying any CBD products.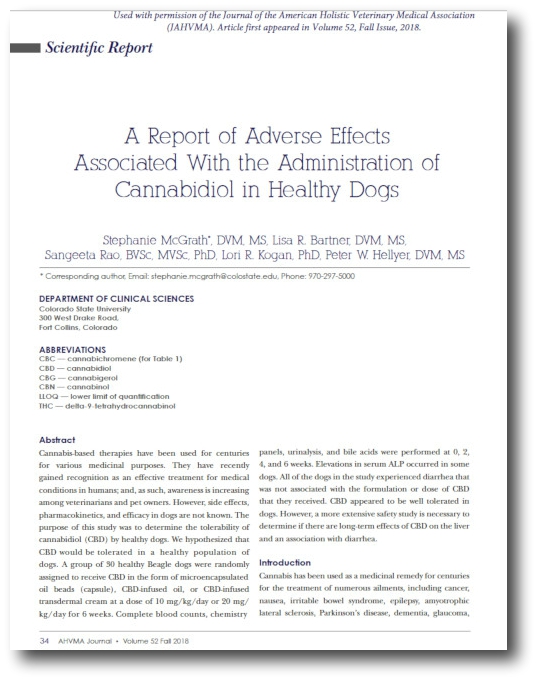 Most recently, another study shows how CBD pet supplements may affect dogs and cats differently.  The study gave ElleVet Sciences' CBD-infused fish oil capsules to eight dogs and eight cats. When it was over, we learned that the product was pretty benign for dogs, but cats have a few issues with CBD.
CBD-rich hemp nutraceuticals appear to be safe in healthy adult dogs, while more work in cats is needed to fully understand utility and absorption.

Cats do appear to absorb or eliminate CBD differently than dogs, showing lower serum concentrations and adverse effects of excessive licking and head-shaking during oil administration.

Hemp-based CBD appears to be relatively safe in healthy populations of dogs and cats, and dogs appear to absorb CBD better than cats.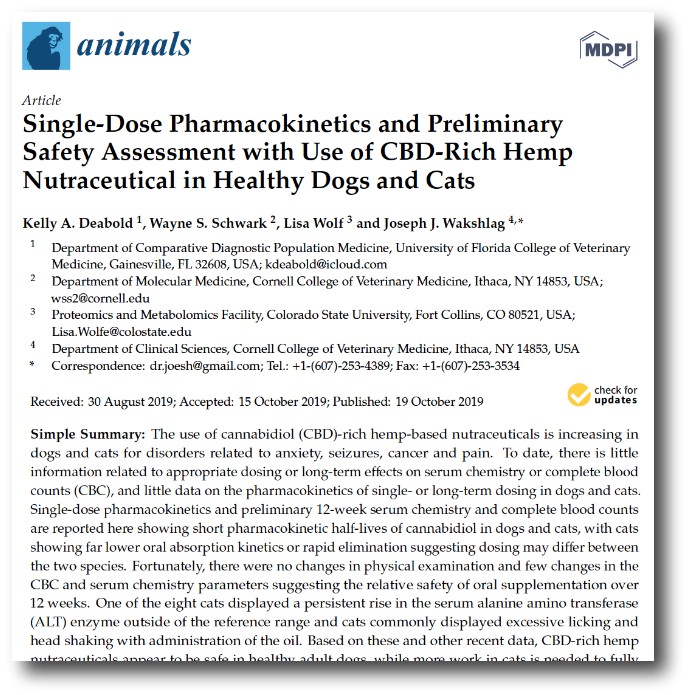 Work with your vet to watch for potential problems.
The safety research about CBD for cats and dogs is still in its early days. In an interview with PetFoodIndustry.com about this recent study, ElleVet Sciences CEO Christian Kjaer said "Research on the use of things like CBD is still in its infancy despite the very promising anecdotes and affirmative marketing seen in media today.
"Because we are a 'science first' company, we have a commitment to supporting as much of the science being done as possible," he said.
Veterinarians still don't have enough data to know exactly how CBD affects our pets. It may be a totally benign supplement in some pets, and a potentially harmful one in others. Nobody knows for sure which pets will suffer CBD side effects. But right now, our vets are the best people to turn to if we decide to try CBD for our pets. Please don't give CBD without your vet's guidance.
Watch Tripawd Talk Radio for More About CBD for Cats and Dogs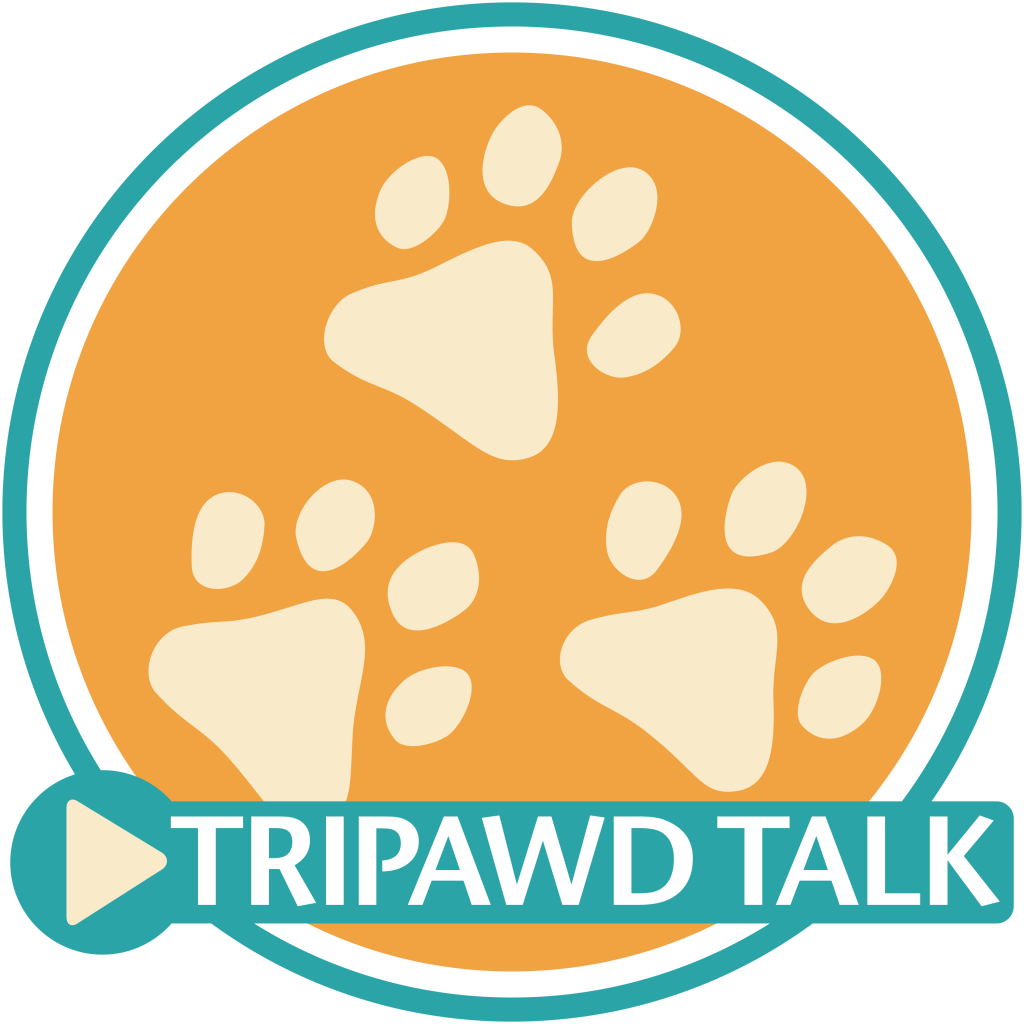 Stay tuned for a future episode of Tripawd Talk Radio, when we chat with ElleVet Sciences' Director of Education Stephen Cital, in a fascinating discussion about how CBD affects cats and dogs, what conditions it can help, and what we should look for when choosing a CBD pet product.
Recommended Reading
All Tripawds Nutrition Blog articles about CBD / Medical Cannabis for Pets
Innovative Veterinary Care: CBD for cats and dogs, by Karen Gellman, DVM, PhD
Boulder Holistic Vet: Cannabis 101: CBD for Your Cat
Boulder Holistic Vet: Cannabis 101: CBD for Your Dog