Dropping weight is hard for humans, but it's easier for our pets because we're in control of their food intake. Tripawd weight loss is totally in our hands so check out what some members in the community have learned about getting started.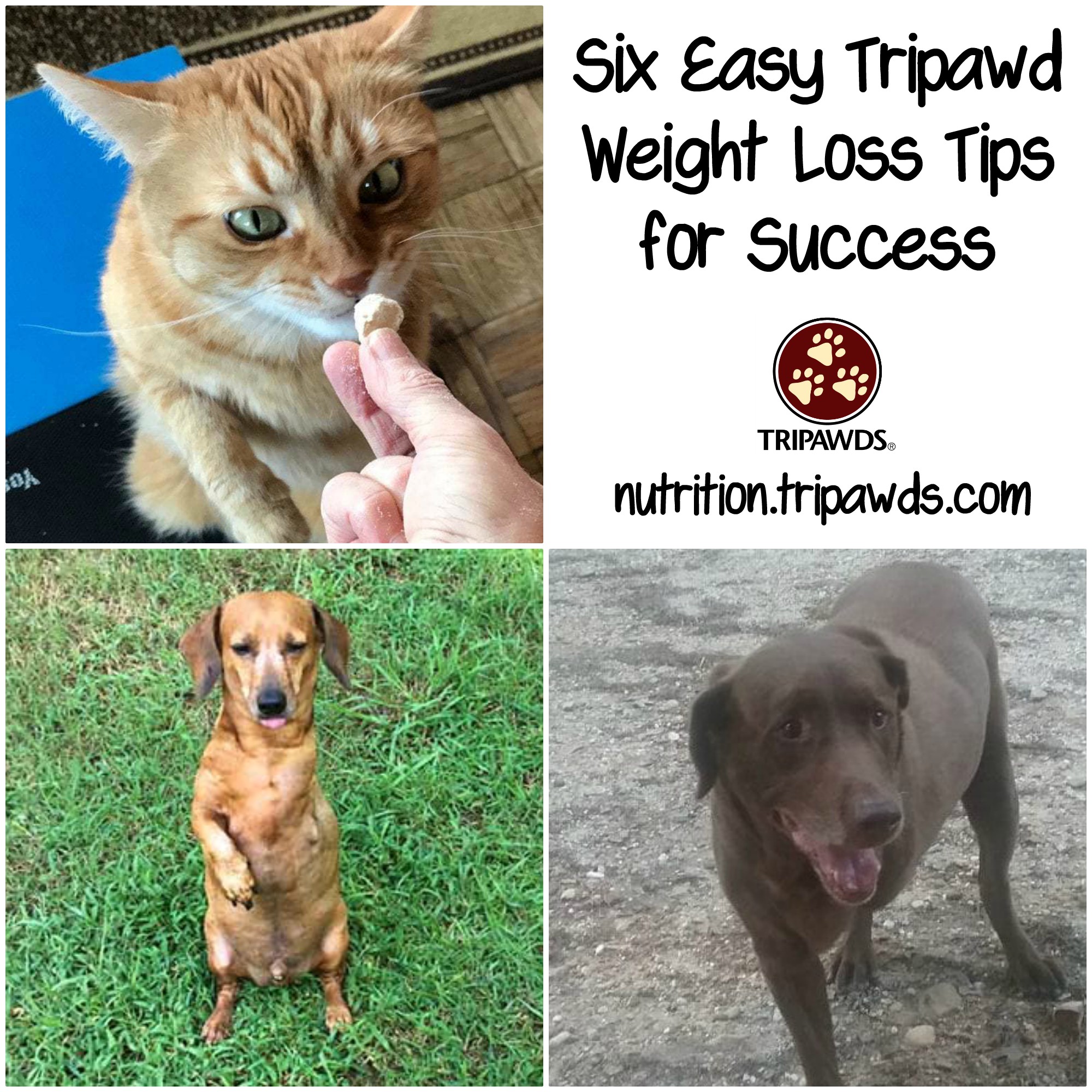 Last week we told you about the problems that happen when your Tripawd is overweight. From joint stress to cancer, even just a few pounds of fluff shorten the lives of our pets. We all want them to be with us for as long as possible. How we feed them, what we feed them, and the habits we create to get them moving and burning calories is key to healthier living.
Check out these six easy Tripawd weight loss tips for better health and longevity.
Tip #1: Check your Tripawd's body condition.
Can you feel the faint outline of your pet's ribs? If you have to push hard to feel them, chances are your pet can lose some weight. Your vet can help you determine the right Body Condition Score for your dog or cat.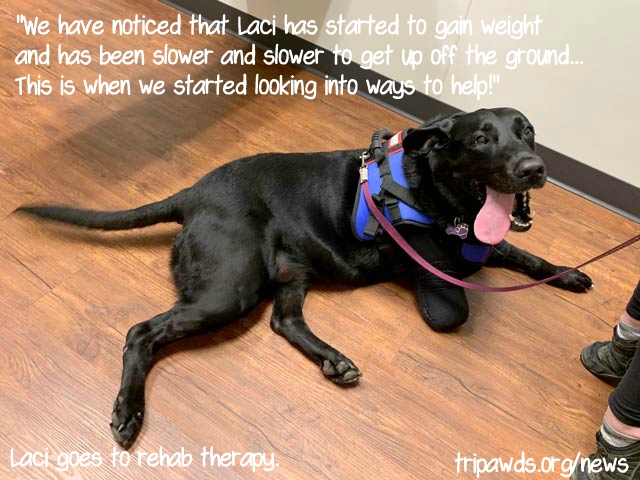 Similar to the Body Mass Index scale in people, the Body Condition Scoring Chart is an easy way to gauge your Tripawd's weight. Check out the Canine Body Condition Scoring Chart and the Feline Body Condition Scoring Chart to see how it works.
Tip #2: Use a Kitchen Scale to Measure Your Pet's Food
The size and weight of kibble varies from brand to brand. Using the same dry measuring cup each time you switch to a different kibble will give you imprecise measuring results that gradually pack on the pounds.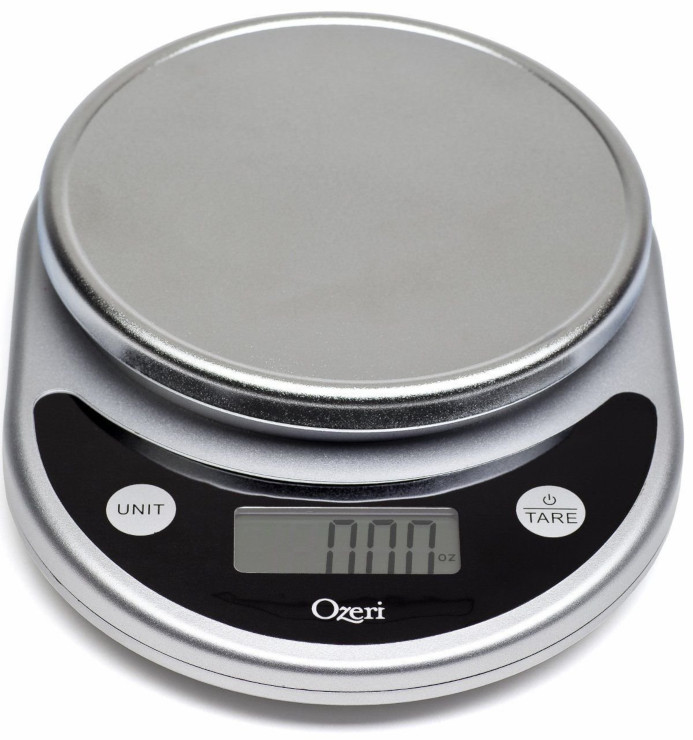 If you invest in a digital kitchen scale, you will always know exactly how much kibble to feed your pet. Pet food manufacturers give the recommend amount of grams on the bag's nutrition profile.
Here's a helpful video that explains how to weigh pet food with dry cups and with a digital kitchen scale.
Tip #3: Make Time for ANY Movement
Pet exercise doesn't have to be hard to be effective. According to the new veterinary text  "Obesity in the Dog and Cat," studies prove that the risk of canine obesity decreases with each hour of weekly exercise. But it doesn't have to be hard exercise to work. The intensity of exercise (walking versus running) did not affect obesity rates in the studies.
For cats, any safe, fun exercise is helpful and will help burn those calories. Purrkins gets crazy over his Q-Tip play sessions. What make your Trikitty crazy enough to burn calories? Play with your pet every day for weight management.
Tip #4: Rotate store bought pet treats with healthy homemade ones.
It's no coincidence that pet food treat sales are growing as fast as our pet's bellies. The rise in pet obesity correlates directly with the growth in the pet treat marketplace.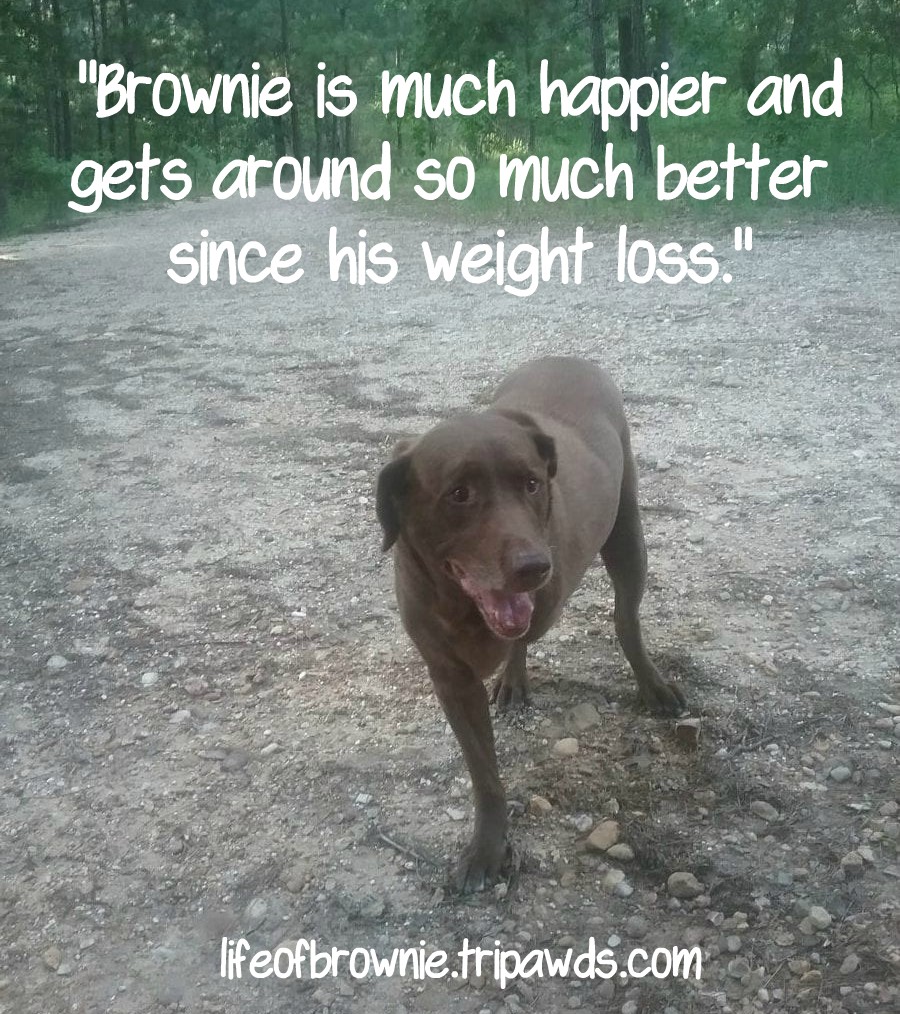 We all love buying our pets something special to eat, but they appreciate our homemade pet treats just as much. When Brownie's mom switched from store bought pet treats to veggies and fruits, the weight came off.
Tip #5: Ask your veterinarian for a reality check.
Vets love it when clients want to discuss their pet's weight! Make the first move to bring up the elephant in the room. Your Tripawd will show their appreciation with more energy and a healthier, longer life.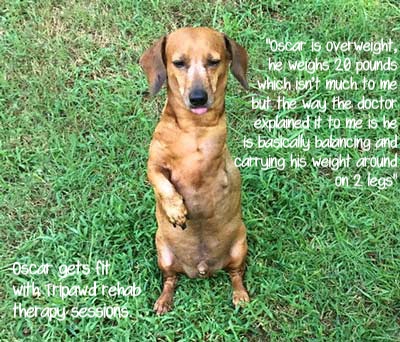 Tip #6: Get your Tripawd evaluated by an animal rehabilitation therapist (free!).
Animal rehabilitation therapists don't just help pets recover from surgery and injury. They are also experts in safe weight loss exercises. As Abby's mom learned, a Tripawd's weight is not as evenly distributed as other animals, which adds more pressure to the joints.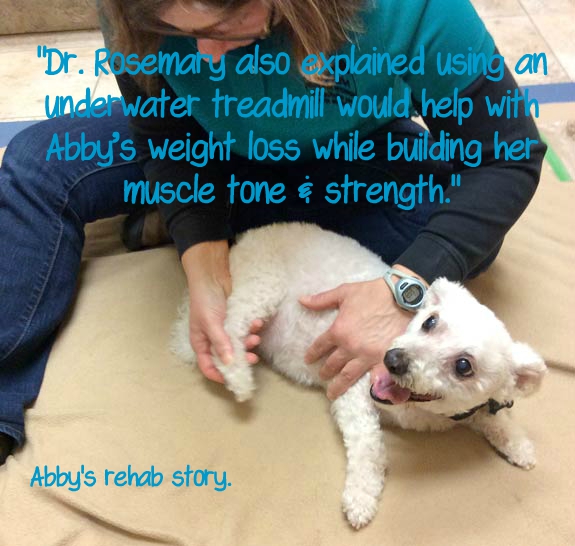 Work with a CCRT or CCRP rehabilitation therapist and Tripawds Foundation will pay for your first consultation!

Remember, these Tripawd weight loss tips are just a starting point. Talk with your vet first to find out the best ways to help your three-legged hero lose weight. Then, share your experiences with the community here in the comments or better yet, in our Tripawds Eating Healthy Discussion Forum topic!