February is National Pet Dental Health Month and there's no better time to spotlight the importance of keeping Tripawd teeth clean.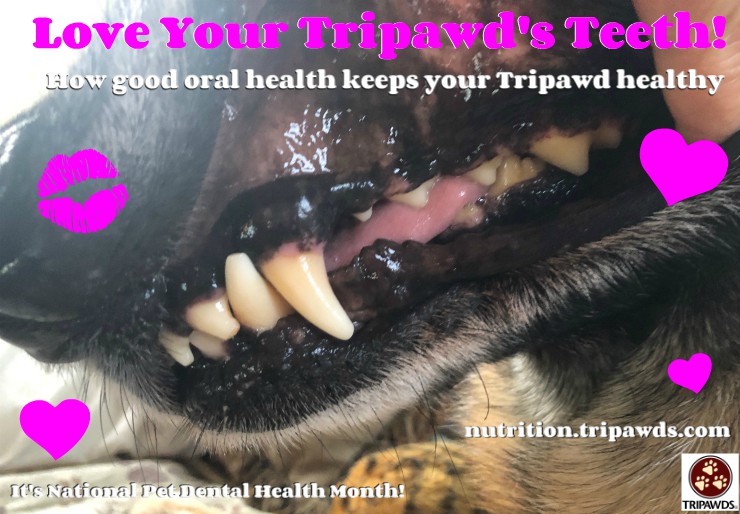 We all know the icky feeling of skipping a regular tooth brushing. It just feel nasty. So can you imagine how our pets feel after years of unbrushed teeth? Poor kids!
Why Keeping Tripawd Teeth Clean Leads to Better Body Health
If your Tripawd has cancer, good oral health is an important way to battle the disease. Dog and cats with poor oral health are at greater risk of infection throughout their entire bodies. For example:
Tooth plaque buildup can lead to bacteria that causes infection, swelling and redness of the gums and tissues around the teeth.
The bacteria can get into the bloodstream and airways, kicking off painful inflammation in vital organs such as heart valves, the liver and kidneys.
Preventing peridontal disease gives your Tripawd a leg up in life. "With good dental care from puppyhood or kittenhood through the senior years, you can make a difference in the quality of life for your family pet," says Heidi Lobprise, DVM, DAVDC, a board-certified veterinary dentist and TVMA member who practices at Main Street Veterinary Hospital in Flower Mound, Texas. "As a veterinary dental specialist, I believe you can even improve the lifespan of these important family members as well, keeping them around and as healthy as possible for years to come."
If you haven't started a tooth brushing ritual with your Tripawd, it's never too late. Chad Harris, DVM, from North Austin Animal Hospital demonstrates how to brush a dog's teeth:
Tripawd Tooth Brushing Alternatives
Besides tooth brushing, a good at-home preventative dental care regimen includes VOHC-approved pet dental health products like:
Dental chews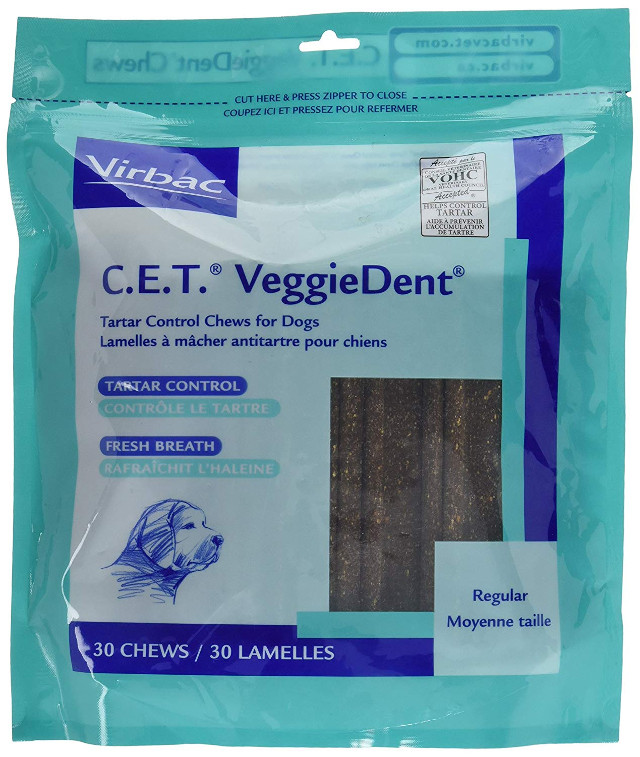 Dental drops

and pet-safe toothpaste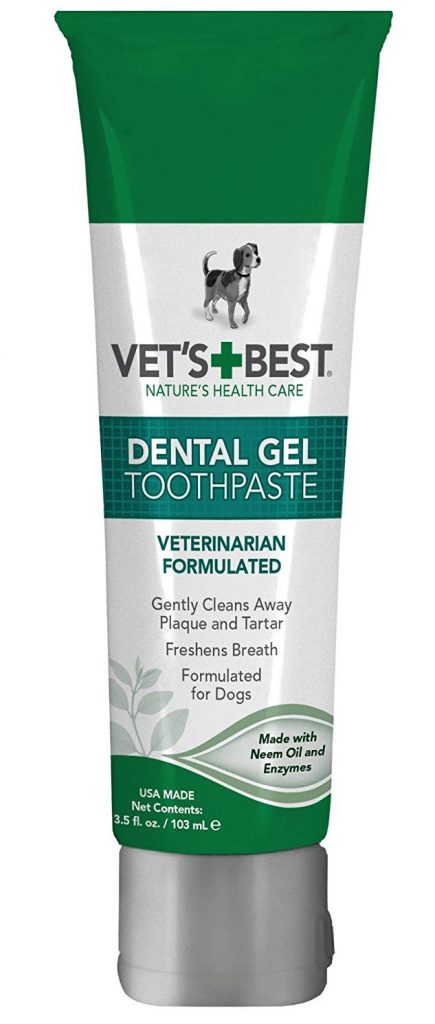 Natural pet dental treats
You don't always have to buy pet dental products for your Tripawd's oral health needs. Integrative medicine veterinarian Dr. Judy Morgan suggests the following homemade dental treats:
Cats can be given raw or steamed chicken gizzards, which contain a tough layer of koilin. This natural toothbrush will help scrape plaque and tartar off your cat's teeth as he or she chews the gizzards.

For dogs, raw meaty bones like beef marrow bones that are sold at the grocery store can help scrape tartar off teeth while entertaining your dog. Discard bones after one use as old bones dry out and become brittle. Make sure you always watch your dog while he chews and never give any pet cooked bones, as these can splinter and cause injury.
A Longer, Healthier Life with Good Teeth
We've kept Tripawds Spokesdog Wyatt Ray's teeth clean for his health and our own selfish reasons. For starters, we live in close quarters together in our 27-foot RV, and dog breath is an unwelcome guest. And of course we want him in good health, and to avoid paying for teeth cleanings at the vet. So far, so good. At 10 years young, our (almost) nightly tooth brushing game has paid off, saving us hundreds, if not thousands of dollars in dental bills.
It takes under a minute to get the job done.  We keep his toothbrush on the bathroom sink as a reminder to do the job on most nights.
Remember the most important part of a good oral health program for your Tripawd: an annual exam with your veterinarian. During the mouth health exam, your vet will make recommendations for services your pet might need, such as a complete cleaning or treatment under general anesthesia.
Skip the "anesthesia-free cleanings." Only cleanings done under general anesthesia can reveal problems hidden under the gums. The gimmick can actually leave more damage to the teeth than before, according to the TVMA in their article "Basic Dental Care for Your Pet."
During February, let's all make a renewed commitment to love our pet's mouths more often. Get started on an oral health program if you haven't already and help your Tripawd enjoy fresher breath, better health and less trips to the vet for gum disease problems.
Do you brush your Tripawd's teeth? How do you help your hero avoid gum disease? We would love to hear more about your Tripawd's oral health program in the comments below.