The leaves are changing and it's time to celebrate Fall with your Tripawd dog! You can get started with this pawesome apple pie dog treats recipe from Paw Patch Pastries.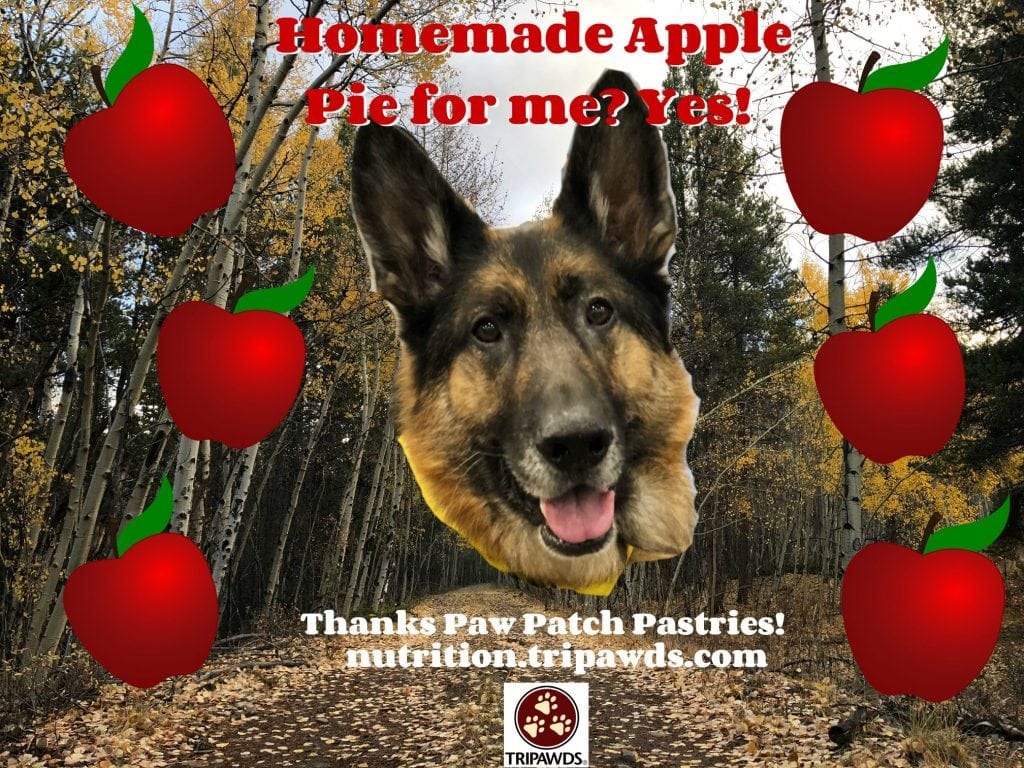 Made with honey, apples, cinnamon, oats and applesauce, this Apple Pie Bark Bars recipe from Auntie Carla of Paw Patch Pastries in San Francisco is tasty enough for you and your pup.
Apple Pie Dog Treats Instructions
Ingredients:
6 apples, all peeled and cored
3 cups rolled oats
1 tablespoon honey
2 teaspoons cinnamon
2 tablespoons water
1/4 cup applesauce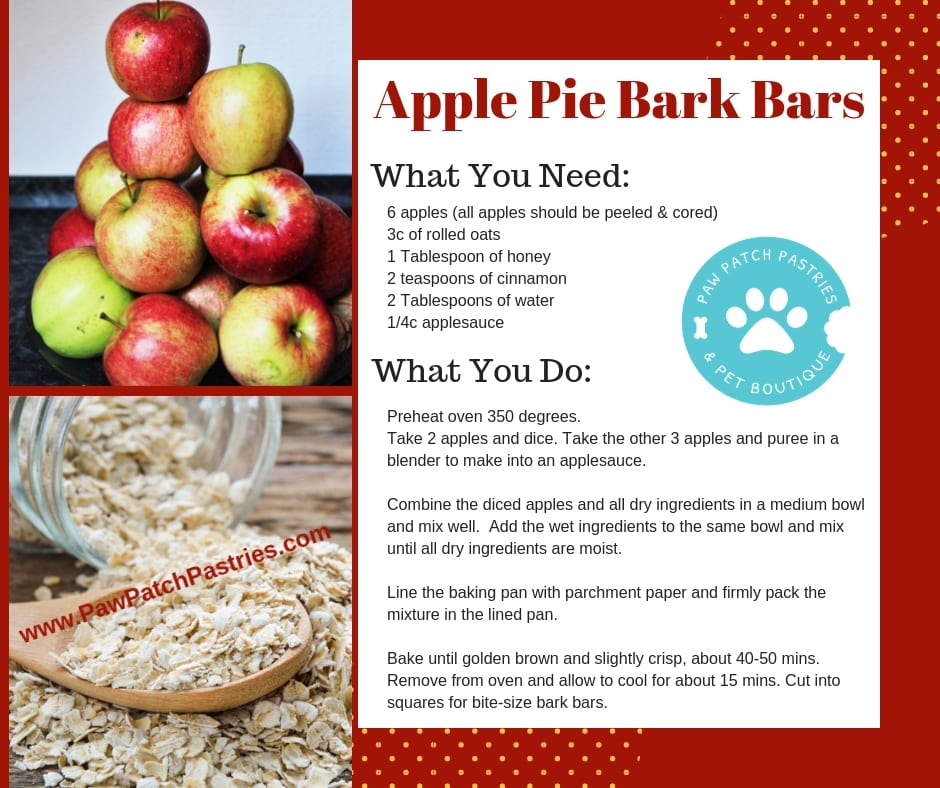 Preheat oven to 350 degrees
Dice 2 apples
Take other 3 apples and puree in a blender to make into an applesauce
Combine the diced apples and all dry ingredients in a medium bowl and mix well
Add wet ingredients to the same bowl and mix until all dry ingredients are moist
Line a baking pan with parchment paper
Firmly pack mixture into the pan
Bake until golden brown and slightly crisp, about 40-50 minutes
Remove from the oven and allow to cool for about 15 minutes
Cut into squares for bark-sized bars and watch your dog devour them!
Where to Get the BEST Organic Dog Treats on the Planet
Auntie Carla makes the very best homemade dog treats that are always organic and nutritious. Not only that, but many of her recipes are wheat, corn, soy, and gluten free! Check out her store at pawpatchpastries.com for all your dog treat gifts and treats galore.