One day your Tripawd is playing around as usual, the next day you find him catatonic and barely alert. If you have any cannabis in your home, there's a chance your cat or dog overdosed on marijuana. Since many Tripawds members use medicinal cannabis for pets to treat cancer, pain and other conditions, we hope these tips from the Pet Poison Helpline will help your pet get treated quickly.
Think Your Cat or Dog Overdosed on Marijuana? Here's What to Do.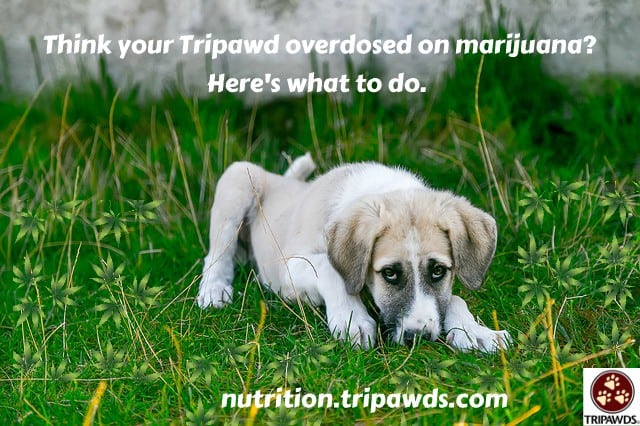 The rise of marijuana legalization has coincided with an increase in the number of dogs and cats who OD on pot. From CBD oils to THC brownies and cannabis cookies, the Pet Poison Helpline has seen a 330% increase in accidental marijuana overdoses in the last five years.
"Marijuana in its many forms is more prevalent and potent than ever before," says Dr. Ahna Brutlag, DVM MS, DABT, DABVT, Associate Director of Veterinary Services at the Pet Poison Helpline (PPH). Even a small amount of accidental pot ingestion poses a big risk for pets, says Dr. Brutlag. That's because the pot of yesterday is much stronger than today's and the effects of an overdose can be scary to a pet parent, and terrifying to the animal.
If you think your dog overdosed on marijuana, here's what to do.
First, look for the most common signs of marijuana overdose in pets:
Sedation / lethargy
Dilated pupils or glassy eyes
Dazed expression
Difficulty walking
Salivation
Vomiting
High or low heart rate
Vocalizations like whining, crying
Agitation
Incontinence/dribbling urine
Tremors
Seizures
Potentially, coma.
How Long Does Marijuana Overdose Last in Pets?
"Signs of toxicity can be seen anywhere from 5 minutes to 12 hours after the animal is exposed to marijuana. The signs can potentially last 30 minutes to several days depending on the dose ingested," says Audra Stillabower, CVT Veterinary Information Specialist at the Pet Poison Helpline.
What You Can Do to Help Your Pet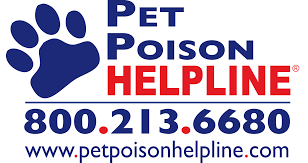 First, don't worry about getting into trouble. Veterinarians only want to help your pet feel better, not turn you into the police.
Once under the care of a vet, your pet can get treated with care that includes anti-nausea medication, intravenous fluids, activated charcoal and monitoring to ensure they are safe until the unpleasant effects of marijuana overdose subside.
Recovery can take one to two days, depending on how much marijuana was ingested. As for the bill? Usually it's in the $1,000 range.
If you find yourself in a medical emergency, call your veterinarian or Pet Poison Helpline at 800-213-6680. They are available 24 hours a day, 7 days a week even on holidays to help with pet poison emergencies.