No, it's not your imagination. Dogs and cats are fluffier fatter than ever according to the latest Banfield Pet Obesity Report.
What a shocker to learn that one in three dogs and cats are obese. Since 2007 there has been a 169 percent rise in overweight cats and a 158 percent rise in overweight dogs.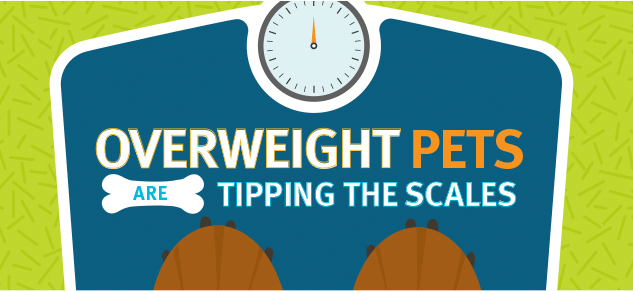 Banfield sees a lot of dogs and cats at its 975 veterinary hospitals around North America. So if anyone has a current picture on pet weight issues, they do. Statisticians looked at data from over 2.5 million dogs and 500,000 cats who have visited a Banfield clinic during the last decade. The news is not good.
We are Feeding Our Pets to Death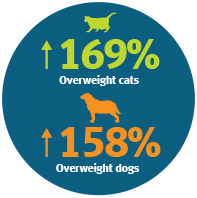 As humans we show our love to each other and our pets with food. But if we love our pets, we must change our ways. That's because if a dog or cat is overweight, statistics say that obese pets will die 2.5 years sooner than pets who maintain an ideal weight.
According to pet weight loss experts like Dr. Ernie Ward, overweight pets suffer from medical conditions that can cost over $2,000 a year, such as:
Osteoarthritis
Diabetes
Cranial Cruciate Ligament Injury
Many forms of cancer
and more!
Obese Tripawds are more prone to injury!
The good news is that we can stop this problem today. Remember, we control what our pets eat. So unless your dog or cat knows how to open the refrigerator, their weight, their health and their lives are in our hands.
Obese Pet Tips for Tripawds and Quadpawds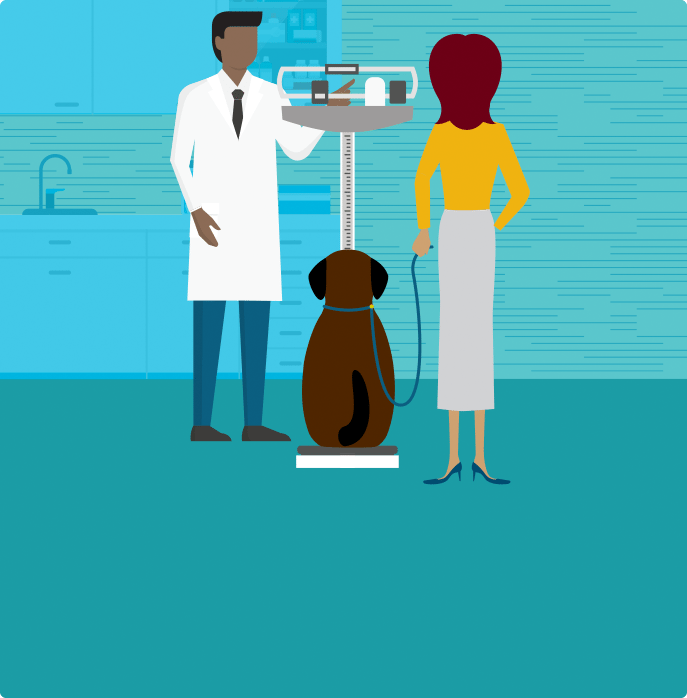 We can't stress it enough: if you suspect your Tripawd is overweight, it's imperative that you work with your vet to come up with a weight loss plan. Just as weight gain doesn't happen overnight, losing the harmful pounds won't happen overnight either.
But the hard work pays off! When your overweight Tripawd drops the extra weight you will notice a huge difference in their mobility and overall happiness.  Here's how you can get started: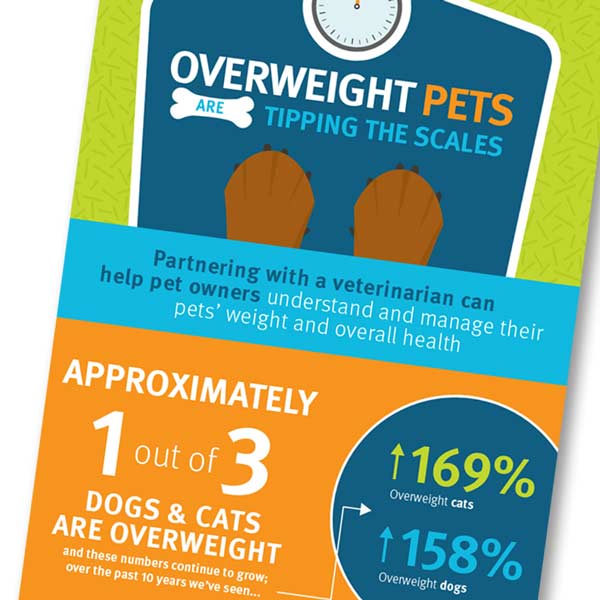 Banfield did a great job putting together helpful tools to test our knowledge about obesity in pets. Hop over to the Obesity in Pets Report and learn things like:
How to tell if your pet is overweight (remember, a Tripawd must be leaner than the standard Body Condition Scale noted in the tools).
How to keep your pet from being pudgy
Also, Tripawd weight loss tips we link to below are also a great place to learn more. Please don't wait. Do it for your pet's health today so a better quality of life can start right away.