Typical commercial pet food doesn't resemble anything we eat, so it should be no surprise that dogs and cats reluctantly return to boring pet food after getting spoiled on "real" food during amputation recovery. But what if your pet always got to enjoy terrific canned food that's, well. . . real?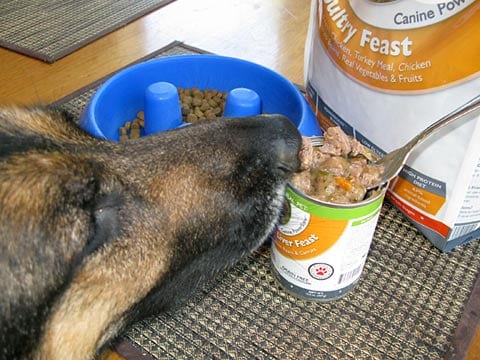 This post is sponsored by Only Natural Pet and the BlogPaws Pet Blogger Network. We are being compensated for helping spread the word about the new Canine PowerStew Canned Dog Food, but Tripawds only shares information we feel is relevant to our readers. Only Natural Pet is not responsible for the content of this article.
Not all pet foods are created alike, which is why we love sharing news about new healthy and nutritious dog and cat foods, like Only Natural Pet's dry kibble and now, their brand new Canine PowerStew Canned Dog Food.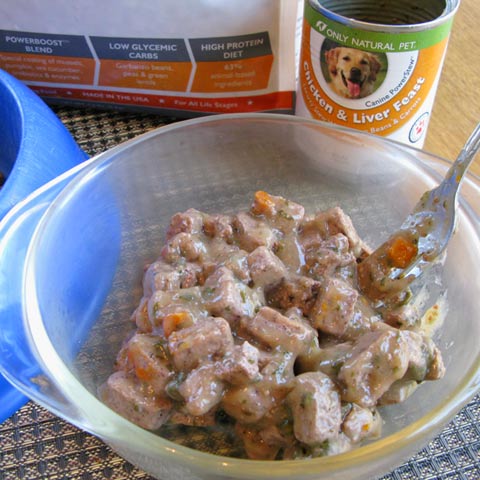 Canine PowerStew, a Better Kind of Canned Dog Food
There's something about the smell, gelatinous consistency and artificial look of typical canned pet food that's always made us think of the movie Slingblade and the main character's love of "potted meat."
But when Only Natural Pet announced their new grain-free PowerStew Canned Dog Food, we had a feeling that the premium ingredients in every can would change our perception of canned dog food.
After all, Only Natural Pet is run by awesome folks dedicated to helping all of us learn holistic-minded ways to help our pets live chemical-free, healthy lives. Read our Canine PowerFood review, to learn why Only Natural Pet is one of our favorite natural product pet companies.
PowerStew Canned Dog Food is an exciting new addition to their pet food options.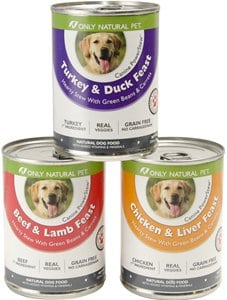 Available in Turkey & Duck Feast, Beef & Lamb Feast and Chicken & Liver Feast. Every can is filled with:
High quality, protein rich meat as the first ingredient
Healthy, real veggies for bioavailable, wholesome nutrition
Holistically formulated, biologically appropriate diets for dogs of all lifestyles
Made in the USA from premium ingredients with NO ingredients from China
Highly palatable ingredients, chunky stew style, and hydrating broth for optimal balance of health and flavor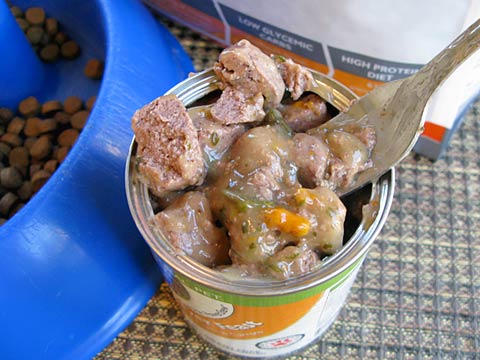 Wyatt Puts PowerStew to the Test
Wyatt went nuts over it as soon as we popped the top. He galloped toward this awesome smell unlike anything he'd ever tried before. Inside were meat chunks that were the real deal. Tender, stewed and apparently very tasty to Wyatt.
You know what you won't find? Carrageenan. Less conscientious commercial pet food companies will put this questionable, potentially harmful thickening ingredient in every can, but not Only Natural Pet.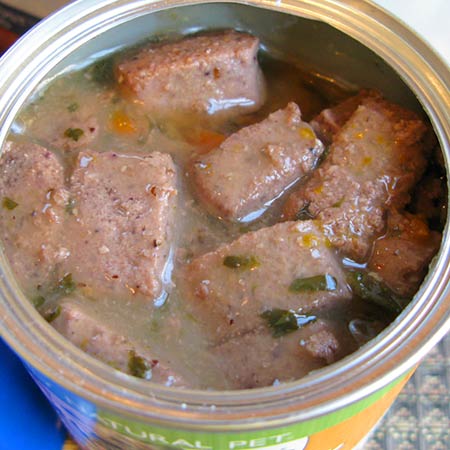 We're going to bet that even dogs with weak appetites will go nuts over PowerStew. Wyatt sure did! But we exercise caution with his sensitive belly so we only allow him to eat a half-can at a time, as a topper for his PowerFood kibble.
He loves this new food so much, he cleans his plate after dinner! We're excited to rotate PowerStew into his meal plan.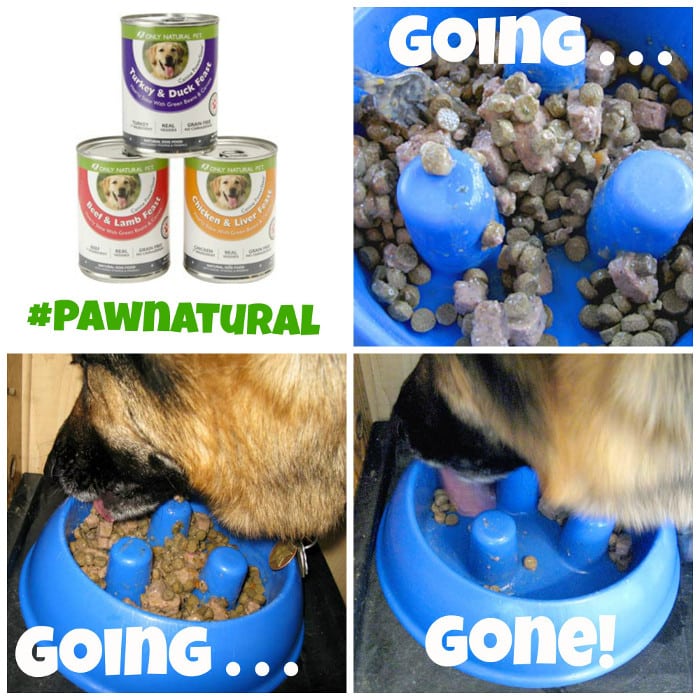 If you're looking for an Made in the USA, grain-free and allergy-friendly canned pet food, give Canine PowerStew a try. You can even schedule monthly home delivery via Only Natural Pet's super cool Simplify Life Automatic Delivery program.