Pet pawrenthood has evolved since we were kids. Today's dogs are part of the family. They're no longer told to stay outside. They work with us and they play with us. We give them get good medical care and we even share our beds with them.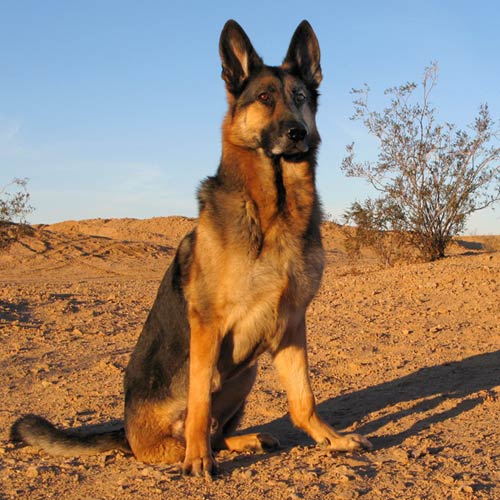 This post is sponsored by Wild Calling!® and the BlogPaws Professional Pet Blogger Network. We are being compensated for helping spread the word about the Wild Calling! Pet Food, but Tripawds only shares information we feel is relevant to our readers. Wild Calling! is not responsible for the content of this article.
But despite our evolution as pet pawrents, there's one thing that will never change: our dogs and cats' wild instinct to hunt, stalk and chase. Whether a dog is a Pomeranean or a Husky, all of our canines have wild origins. For some of them like our Tripawds Spokesdog Wyatt Ray, that wild nature is more apparent.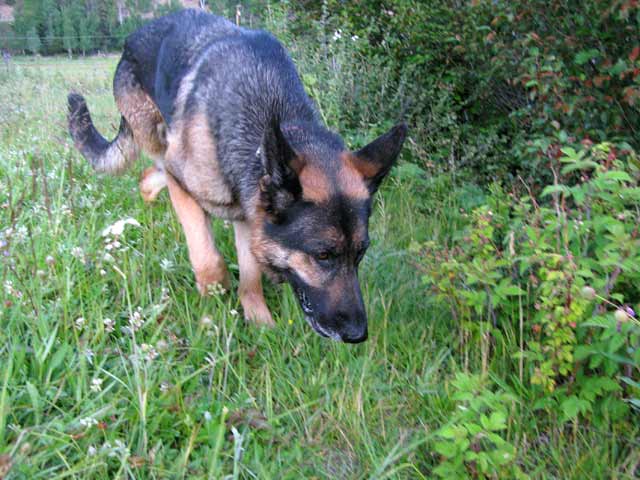 It doesn't matter how many cool outfits your dog has or how often you take her to the groomer, if left to her own devices your posh pooch won't hesitate to chase a critter and devour disgusting things we'd rather not think about. Instead of trying to suppress our dogs' wild instincts, why not celebrate them? Embrace our dogs' elegant dance between primitive and pampered, fierce and friendly. And let's do something else that will benefit them for life: Let's choose all natural diets that reflect their inner wild.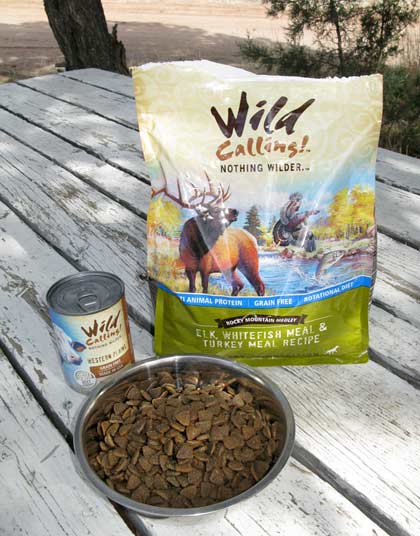 There's a new family-owned, Colorado Rocky Mountains company that's doing this, with a new protein-rich grain-free food they've appropriately named "Wild Calling!®" The packaging is pretty and screams "Let's hunt!" But there's a good reason for that: Wild Calling! recipes mirrors our dog's physiological need to consume a variety of prey. It includes made in the USA ingredients like: Rocky Mountain Medley Recipes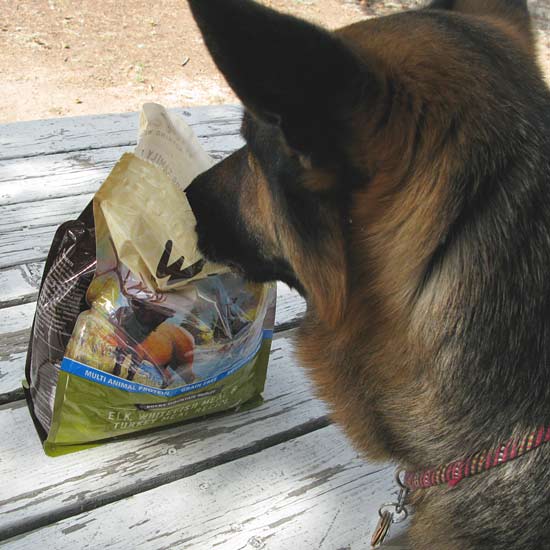 Rich with:
You'll also find Western Plain Stampede Single Ingredient Recipes including:
And Xotic Essentials for novel protein, sensitive stomach diets with meat meals such as:
Authentic and true, the Wild Calling! family only chooses meats, poultry and fish that are hormone and antibiotic-free. When combined with Omega 3 and 6 fatty acids, superfoods fruits and vegetables, vitamins C and E as well as helpful prebiotics and probiotics, your dog will have all the powerful nutrition she needs for healthy muscle growth and increased energy.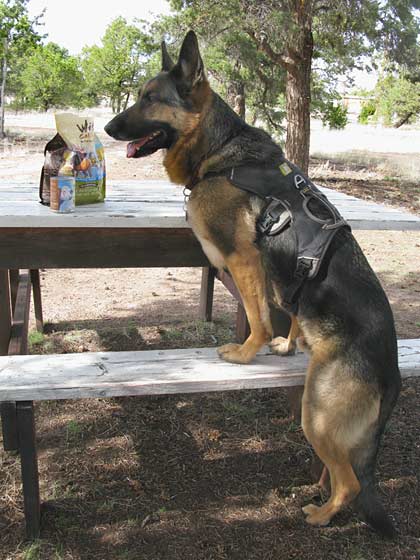 There's something else that makes Wild Calling! completely different than other grain-free dog food:
GlycoEdge Low-Glycemic Formula
Designed to provide your dog with consistent energy and a low glycemic diet, GlycoEdge is a good choice for all dogs but especially for dogs who are fighting illness like cancer or diabetes. Made from Tapioca, sweet potatoes, and lentils, the GlycoEdge formula ensures your dog will enjoy a low glycemic diet. New foods come up all the time, each claiming to be the best for your dog's health. We like what we see in Wild Calling! because of the great reviews it's been getting online both from dog food experts and pet parents. You'll need to look a little harder to find it, since Wild Calling! is new and slowly making its way into holistic-minded pet stores.
There's no doubt in our minds that Wild Calling! is a good option to feed our dogs (and cats too!) a convenient, ancestral diet. And if Wyatt's dinnertime antics are any indication, it's a tasty winner worth serving up to your dog too!