Losing a limb doesn't mean the end of an active lifestyle. Just ask any Tripawds member, including our Spokesdog Wyatt:
It usually doesn't take long after amputation recovery to learn that Tripawds can do just about anything. Whether it's swimming season or snow days, as long as you keep these three things in mind so your three-legged hero can enjoy good health and an injury-free life.
(This post is sponsored by Nutrience and the BlogPaws Professional Pet Blogger Network. We are being compensated for helping spread the word about the Nutrience, but Tripawds only shares information we feel is relevant to our readers. Nutrience is not responsible for the content of this article.)
Three Ways to Keep Your Tripawd Active
Feed the best food you can afford
Focus on conditioning exercises (developing good balance and core strength)
Monitor your pet's activity to make sure he or she doesn't overdo things
Choosing a food that agrees with your pet is one of the easiest places to begin. But when it comes to feeding time, it can be hard to tell what our pets think about our choices for them. Our Wyatt gobbles his meals in less than a minute, he never holds it on his tongue to savor the flavor, he never stops to say "Yum!"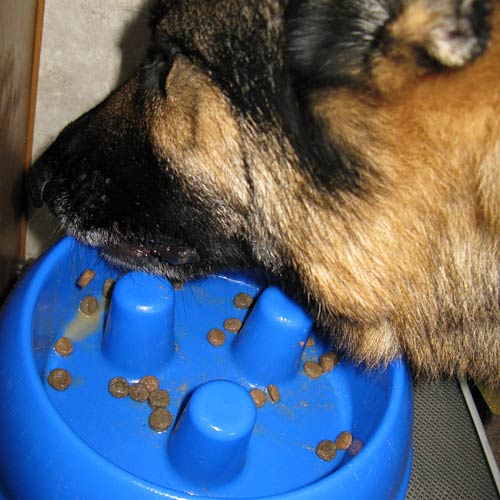 So how do you know if you've picked a winning food? It's all about what's on the outside. Ask yourself:
Is her stamina better?
Does his fur shine?
What do her ears smell like?
Are his eyes bright?
What about your dog's poops? Are they "bouncy" and firm?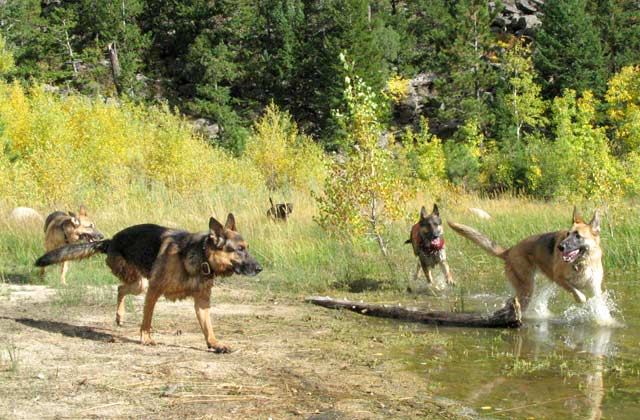 What goes into your dog or cat's body is always reflected on what you see on the outside. Based on how Wyatt looked after dining on a food called Nutrience, we can tell his body thrived on it.
We'd never heard of Nutrience before, but earlier this summer we decided to give it a go when we saw that nothing but good stuff fills every bag:
Fruits, vegetables and botanicals harvested at their peak are part of the recipe
Top of the line meat and fish proteins from world class Canadian and U.S. growers are the heart of each meal
Healthy fats, low-glycemic carbohydrates, DHA and EPA omega-3 fatty acids and nutritional supplements round out every bite.
Backed by a "No Bad Anything" promise, Nutrience is made by a family-owned Canadian pet food producer that's been quietly and wholeheartedly leading the way in premium dog and cat food since 1955. Crafting nutritious, healthy food to our cats and dogs is their number one purpose and it shows in how well Wyatt did on their Grain Free Recipe for Adult Dogs and Cats
As far as quality and reputation goes, Nutrience ranks with the very best. Check out the Nutrience Comparison Chart to see how it compares with other premium pet food or your current brand, then shop for it online in the Nutrience Amazon Store.
Good Food, Great Times on Three Legs

All summer long, Wyatt was unstoppable and his activity never slowed down. As his pawrents we had to remain vigilant about not letting him overdo things to the point of exhaustion, which is hard to do when your pup is so full of energy!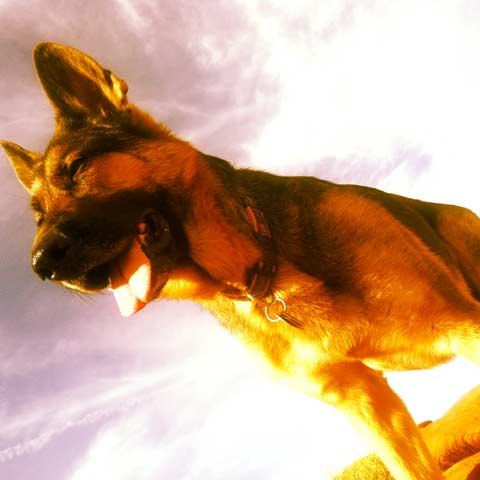 But in the end, we know that along with a little tough love, all that daily exercise fueled by good food like Nutrience will make sure he's part of our pack for a long, long time.