Canine hemangiosarcoma is a dreaded diagnosis, but amazing dogs like Butchey Hudson often make those statistics look silly. Butchey Hudson is an angel now, but he beat the hemangioscaroma odds for a whopping twenty-six months!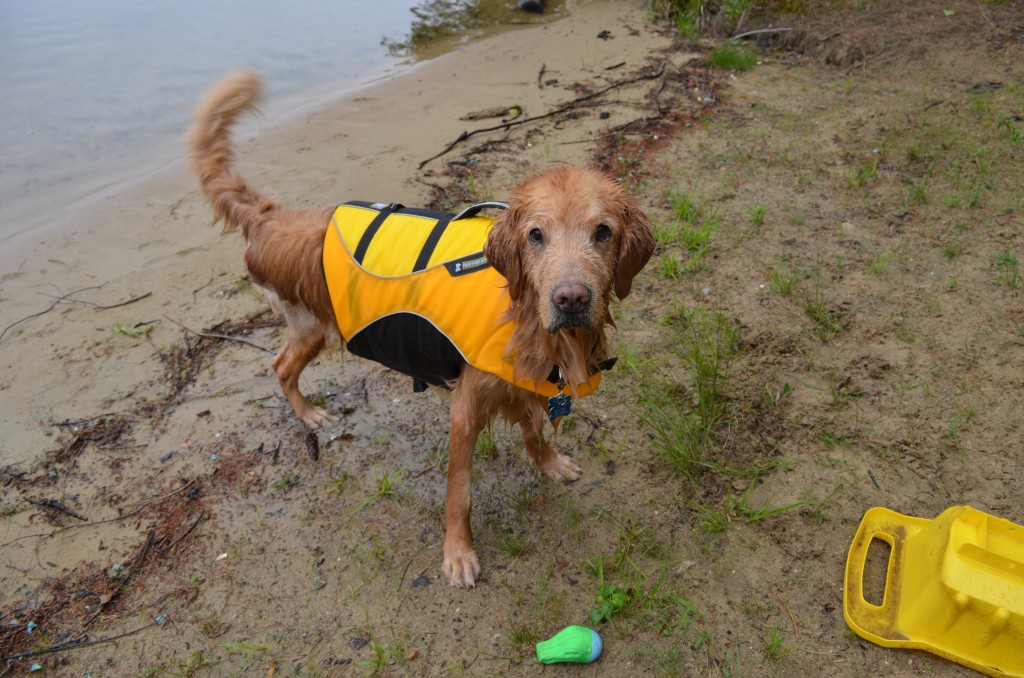 Butchey Hudson, Tripawd Warrior
October 15, 2004 – September 9, 2013
26 months of ampuversaries
Mushroom Therapy for Canine Hemangiosarcoma
Butchey was a leader in helping to find a cure for canine hemangiosarcoma. His participation in a clinical trial conducted by two University of Pennsylvania School of Veterinary Medicine faculty helped provide a groundbreaking mushroom therapy treatment for treating this disease.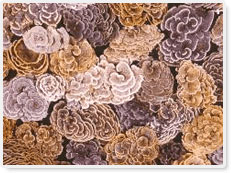 The trial found that dogs with hemangiosarcoma who were treated with a compound derived from the Coriolus versicolor mushroom had the longest survival times ever reported for dogs with the disease. These promising findings offer hope that the compound may one day offer cancer patients — human and canine alike — a viable alternative or complementary treatment to traditional chemotherapies.
A U-PENN press release about the study states:
The Coriolus versicolor mushroom, known commonly as the Yunzhi mushroom, has been used in traditional Chinese medicine for more than 2,000 years. The compound in the mushroom that is believed to have immune-boosting properties is polysaccharopeptide, or PSP. In the last two decades, some studies have suggested that PSP also has a tumor-fighting effect.
Butchey wrote about his experience with this trial in his blog:
Momma wants me to mention that I am taking a new mushroom product to fight my cancer. I've been on it for about 3 weeks now. It is called I'm Yunity. There was a study released by U Penn in September I think. The study was done on 15 dogs with splenic hemangiosarcoma and had very good results. The mushroom is specifically Coriolus versicolor. The press release link is here, and the study link is here. She says we will keep posting in the blog about how I am doing with it.
In the study he was in, fifteen dogs that had been diagnosed with hemangiosarcoma participated in the trial. Divided into three groups of five, each group received a different dose — 25, 50 or 100 mg/kg/day — of I'm Yunity, a formulation of PSP that according to the U-PENN scientists has been tested for consistency and good manufacturing processes.
The American Cancer Society's website states promising information about treating cancer with Coriolus versicolor mushrooms:
Available scientific evidence does not support claims that the raw mushroom itself is an effective anti-cancer agent in humans. But there is some scientific evidence that substances derived from parts of the mushroom may be useful against cancer. Clinical trials suggest that PSK may help people with certain types of cancer by increasing survival rates and lengthening periods of time without disease, without causing major side effects. PSK is commonly used with other cancer treatments in Japan. PSP and VPS have not been studied as thoroughly.
If you're coping with canine hemangiosarcoma, Coriolus versicolor is something you may want to discuss with your holistic-minded veterinarian. Find a holistic veterinary medical provider at the American Holistic Veterinary Medical Association website directory or at the Chi Institute of Traditional Chinese Veterinary Medicine.
NOTE: If you choose to work withI'm Yunity, you can receive a 5% discount** on your I'm-Yunity® for Dogs order, when referred by a veterinarian and free domestic shipping on next orders. Please have your Vet complete and sign the form located here.
Thank you for this great information Butchey (and Momma Nancy), you will always be a Tripawd Hero.