Soup bones without the mess?
Yep, it's true, and I wouldn't mess with ya. My people got a package of the new Soup Bones by Nutrish that the famous celebrity chef Rachael Ray made just for us dawgs, and they are da bomb!

Win a Nutrish Treats Bone-anza
Do you like good, meaty, juicy soup bones? But do your people get mad if you make a mess all over the floor when you eat 'em? If you know what I'm talking about, then I want YOU to win a bag of ALL THREE Nutrish Treats! Keep reading to find out how.
Eat Natural, Eat Well
Dawgs, you gotta get your people over to the nearest Walmart or Kroger Grocery Store so they can pick up a package of Rachael's newest treats like these Savory Bites and Soup Bones.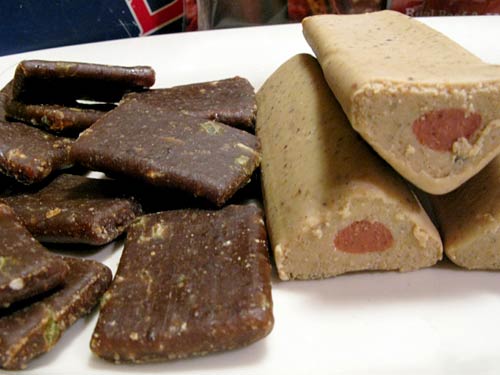 Here's what to love about Nutrish Soup Bones:
Savory, long-lasting chews with a tender, meaty center
Highly digestible with no splintering or mess
No meat by-products or artificial colors
Perfect for small, medium or large dogs
And Nutrish Savory Bites:
Real beef is the #1 ingredient
Made with delicious garden veggies you can see like peas and carrots
No corn, wheat, fillers, or gluten
No beef by-products
My people and I love the Nutrish line because Rachael Ray herself oversees all recipes to make sure they're tasty, nutritious and safe for dogs. You can learn all about how they're made on the Nutrish FAQ page.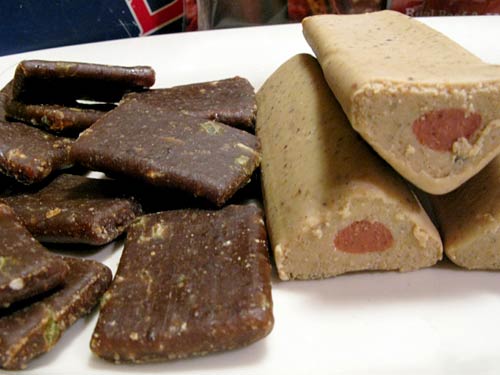 They also don't cost a lot! They're just $2.99 to $3.49, which really makes my people hoppy knowing they don't have to spend a lot to give me healthy treats.
How to Win a Nutrish Bone-anza
To enter, just comment below and tell us: what is your favorite human food treat? Enter between today and this Friday at 12 midnight Pacific Time. One winner will be drawn at random on Sunday December 29.
A head's up: Me and my people were given these yummy treats as compensation to spread the word about Nutrish treats, but we only share news about excellent products that we believe you and your pack will enjoy.