Whether you're celebrating your Tripawd's latest milestone or want to pawty "just because" we hope you'll try this healthy doggy cake recipe and toast to the memory of beautiful Angel Roxy.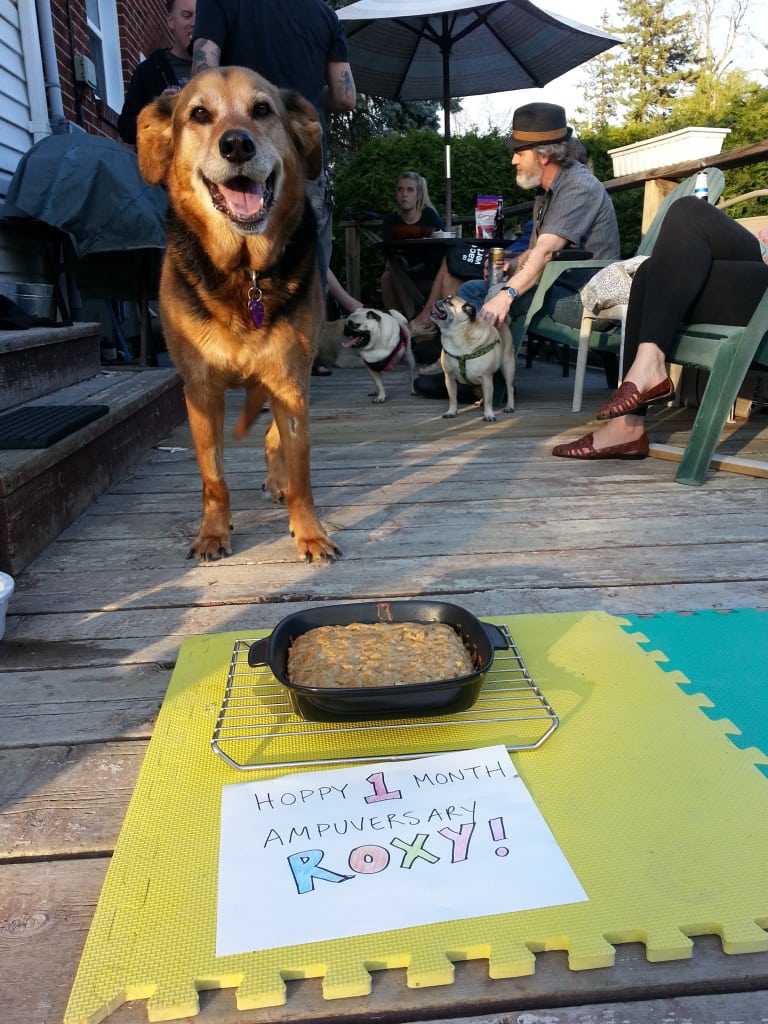 Before she earned her wings, she celebrated her one ampuversary in a big way with this delicious, sugar-free grain-free peanut butter apple cake just for dogs.
This dog cake recipe is from Spoonful of Sugar Free. With no grains and no sugar, it's the ideal cake for dogs fighting cancer! Anyone who can put ingredients into a bowl can make it, and any dog will love it.
Grain-Free Peanut Butter Apple Doggy Cake
Prep Time: 5 minutes
Cook Time: 20 minutes
Total Time: 25 minutes
Yield: 1 large doggy cake
Serving Size: Varied. Depends on dog's size.
Ingredients
1 egg
3 Tablespoons peanut butter
1/2 apple, finely chopped
1/2 teaspoon baking powder
Instructions
Preheat oven to 350.
Mix all ingredients together until smooth.
Grease a ramekin or a jumbo muffin tin. Fill with batter.
Bake for 20 minutes, or until golden and a toothpick comes out clean.
Let cool for a couple minutes, and then slide
the cake out of the baking container.
Cool on a cooling rack for 5 minutes before serving to your dog.
You may frost with extra peanut butter, if desired.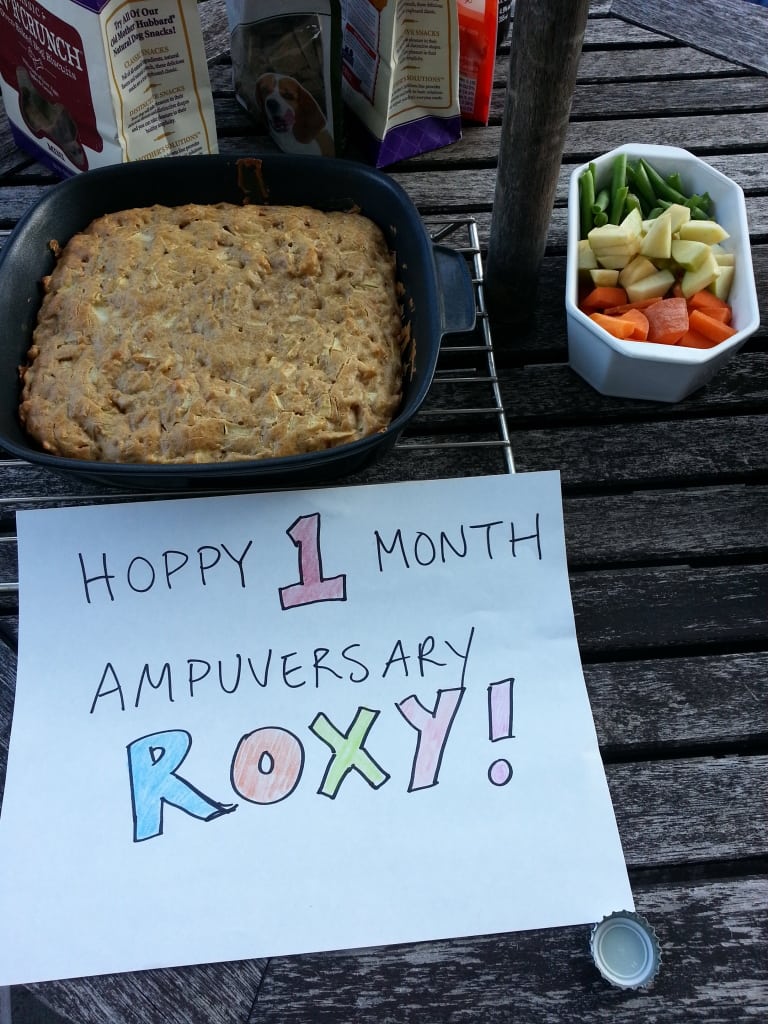 Thank you for sharing this recipe with us Roxy. We miss you.