Giving your cancer fighting dog dozens of pills a day used to be part of an anti-cancer diet strategy, but not anymore. Now, making sure your pup gets all the immune support he needs without any pilling trauma is easy with K9 Immunity Plus™.
 K9 Immunity Plus – No More Pills!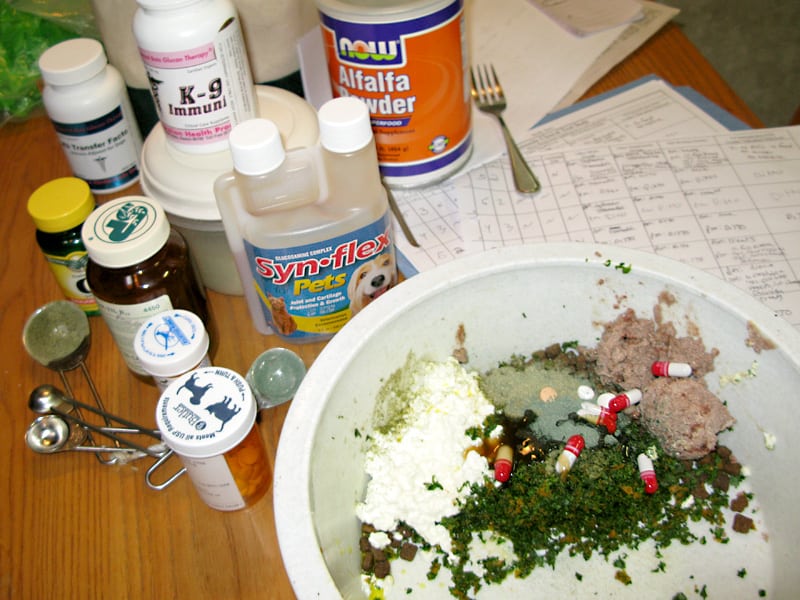 A canine cancer battle is stressful and you don't need to add multiple pills into your daily feeding routine to make it worse. When Spirit Jerry was fighting cancer with K9 Immunity, mealtimes consisted of finding inventive new ways to hide pills in his food. Eventually he grew tired of the game and wouldn't eat his food anymore. We continued to manually give him the pills, until we decided to stop when his metastasis became severe and we chose to just make the most of our time left together. It was a tough decision, and we had to make peace with stopping his supplement regimen. But thankfully, pet parents today have a better option. K9 Immunity Plus is an all-in-one supplement wafer providing the best of Aloha Medicinal's immune support supplements. K9 Immunity Plus Active Ingredients (per 4 Gram Chew):
K9 Immunity™ Immune Active Heteropolysaccharide formula 600 mg
APS-40 Formula – 160 mg
Eicosapentaenoic Acid (EPA) 66 mg
Docosahexaenoic Acid (DHA) 44 mg
One big reason why we believe in K9 Immunity Plus is that not a single ingredient is made in China! All Aloha Medicinals products are produced using only Certified Organic, American produced raw materials, with no GMO nor imported ingredients used. Aloha Medicinals' Quality Control is absolutely the best in the industry.
Immune Boosting Power without the Guess Work
K9 Immunity Plus is a chewable treat-like wafer containing all the immune-active polysaccharides found in K9 Immunity™, the Immuno-proteins from K9 Transfer Factor™, and finally the vital Omega 3 fatty acids from K9 Omega™. You won't need to guess at the dosage because it's already calculated for you.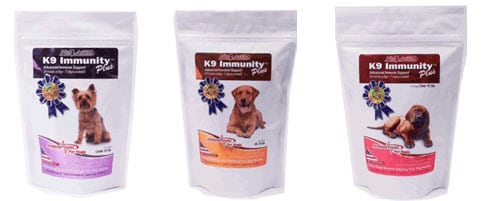 Three variations of K9 Immunity Plus are available with dosages formulated according to your dog's weight. Packages come in three sizes: under 30 lbs, 31-70 pounds, and for dogs over 70 pounds. One major benefit of switching from a pill form supplement to K9 Immunity Plus chews is that you will also save money. One package of K9 Immunity Plus is a lot cheaper than buying three different packs of K9 Immunity, K9 Transfer Factor and K9 Omega! Don't just take our word for it though, check out the K9 Immunity Plus testimonials for feedback from others. To learn more about how K9 Immunity Plus can help your dog fight cancer, please see K9Medicinals.com.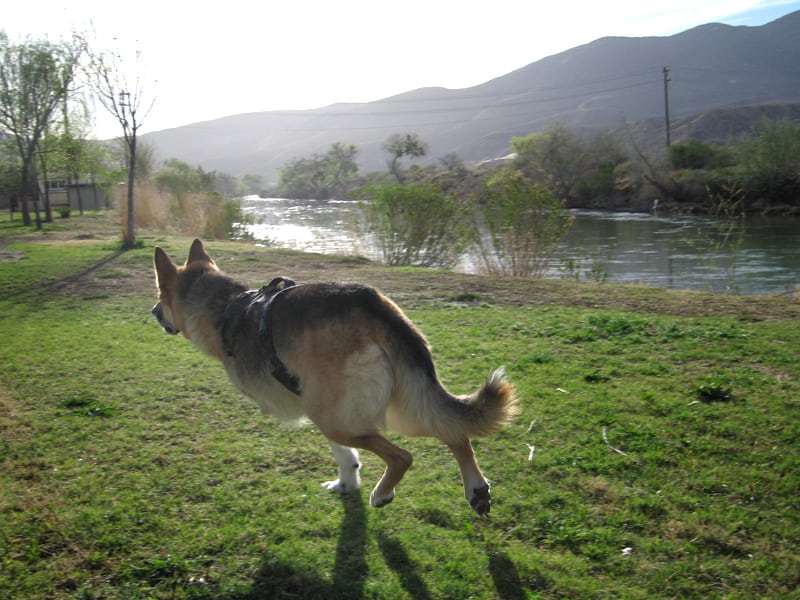 Jerry enjoyed life on three legs for two years after his osteosarcoma amputation. His healthy canine cancer diet and supplements regimen included K9 Immunity.
Recommended Reading
Check the following Tripawds News blog posts and discussion forum topics for additional feedback.
From Jerry's Blog:
From the Tripawd Discussion Forums: