When we saw this healthy sweet potato doggy treats recipe* with a chance to win some cool cookie cutters, we just had to enter. And guess what? We won!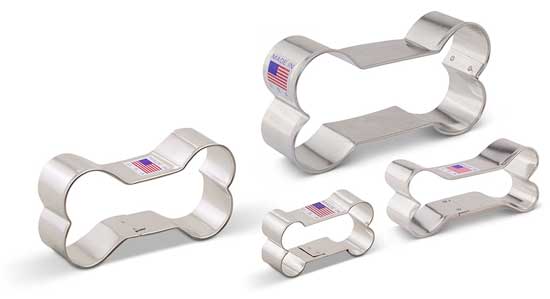 Many thanks to the fine folks at Pet News and Views and those Cookie Cutter People from Vermont. We received our cool bone and fire hydrant shaped cookie cutters in time to make cookies for all our three legged friends who attended the recent Northern Colorado Tripawds gathering.
With many Tripawds members battling cancer, we made two batches:
Indi's Grain-Free Peanut Butter Treats
We used whole wheat flour instead of garbanzo, making these yummy cookies perfect for any pup on a non-restrictive diet.
Sweet Potato Doggy Treats*
We adapted this recipe found on Pet News and Views with brown rice flour, for our three legged friends on a grain-free diet.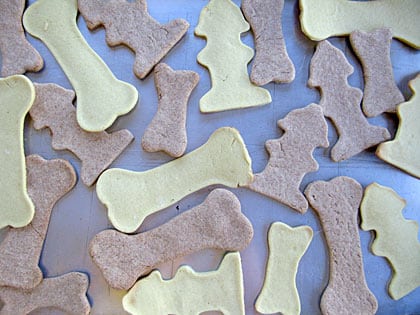 With the adaptations we've provided above, that's four healthy homemade dog treat recipes! For many more, consider these dog diet cookbooks available in the Tripawds Downloads blog.
Do you have a special homemade dog food or treat recipe you'd like to share with Tripawds members? Submit it here and we may publish it in the Nutrition blog. Did you know there are five Featured Tripawds Blogs in addition to Jerry's News Blog?
PS: We discovered Pet News and Views in the LinkedIn Dog Lovers Group. Are you LinkedIn? If so, be sure to join the Tripawds Group!
*Pet News and Views website no longer available