If you don't love baking but you want to feed your Tripawd a healthy homemade snack, this no-bake dog cancer treats recipe is perfect!
A Cool, No-Bake Healthy Dog Treat Recipe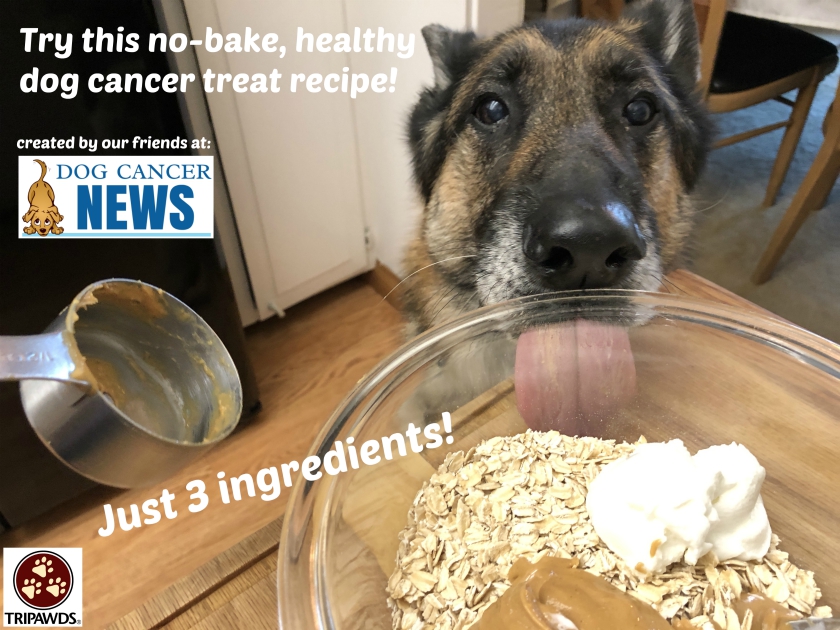 We discovered Nutty Nuggets Dog Cancer Treats Recipe in The Dog Cancer News. If your pup has cancer, this weekly newsletter is a must-read. Created by the dog lovers behind DogCancerBlog.com, it's brought to you by Maui Media, publisher of The Dog Cancer Survival Guide.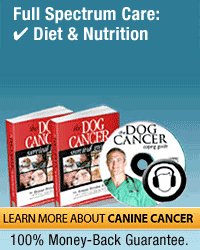 Here's what we love most about this no-bake dog cancer treats recipe created by Molly Jacobson of Maui Media:
It only has THREE INGREDIENTS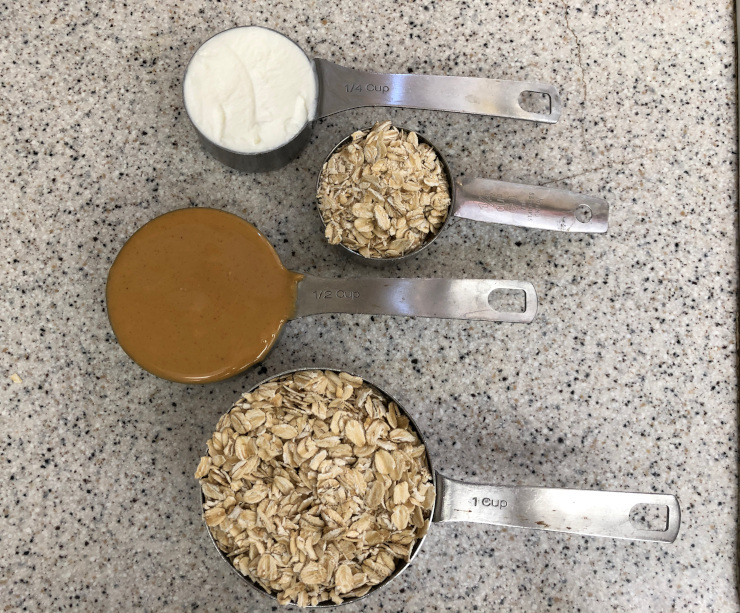 You can make this recipe in three steps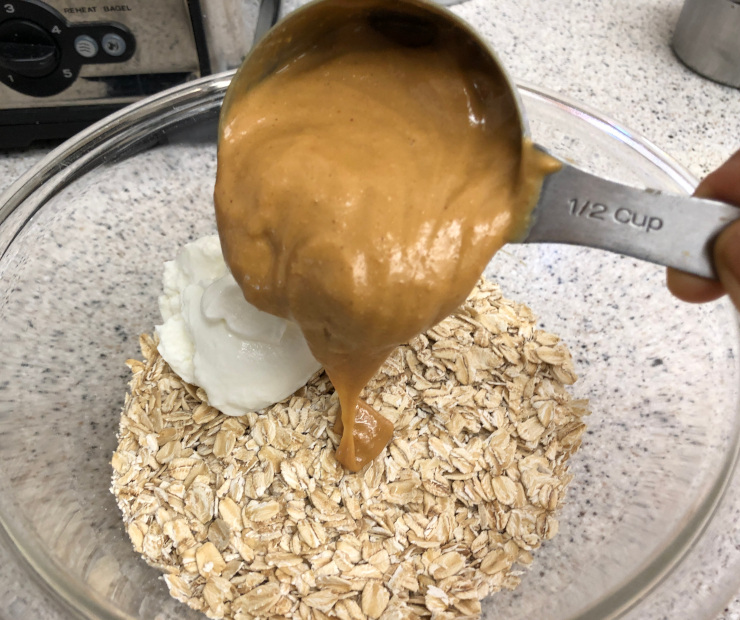 Just mix, chill and serve: there's no baking required!
Nutty Nuggets Dog Cancer Treats Recipe
Makes about 15 1-inch round treats, or 30 treats for smaller pups.
Ingredients
1/4 cup plain Greek yogurt. Full fat is best, but low-fat is fine too. Just avoid flavored yogurt (too much sugar!).
1/2 cup natural peanut butter. Stick to peanut butter without trans fats,  xylitol, or fillers. Or, make your own peanut butter.
1 1/4 cups old fashioned oats. NOT quick oats: they will get too mushy. Steel cut are not easily digested, don't use those either.
Instructions:
STEP ONE: Mix all ingredients in a bowl. You'll need to use your hands to thoroughly blend.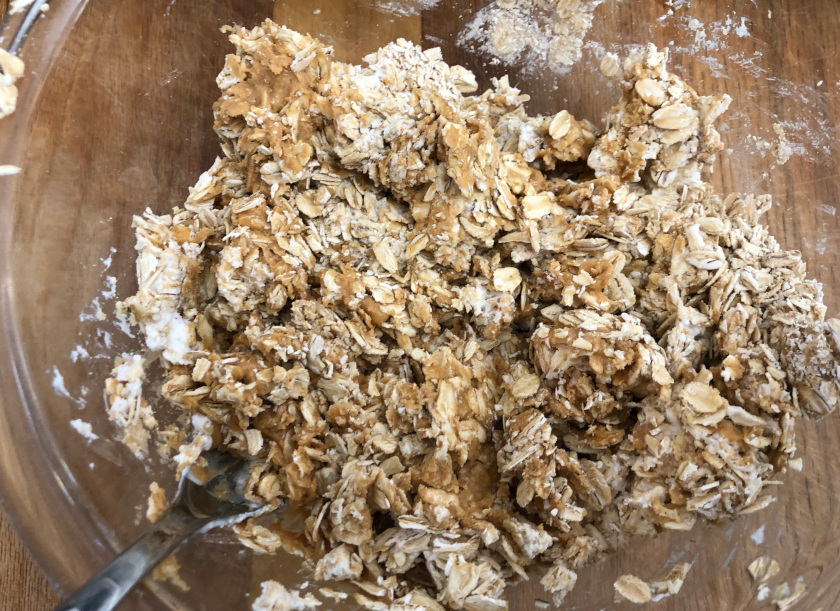 STEP TWO: Roll into 1″ balls with your hands or a melon baller. Place balls on a cookie sheet. Don't let them touch, or they'll stick together when chilling.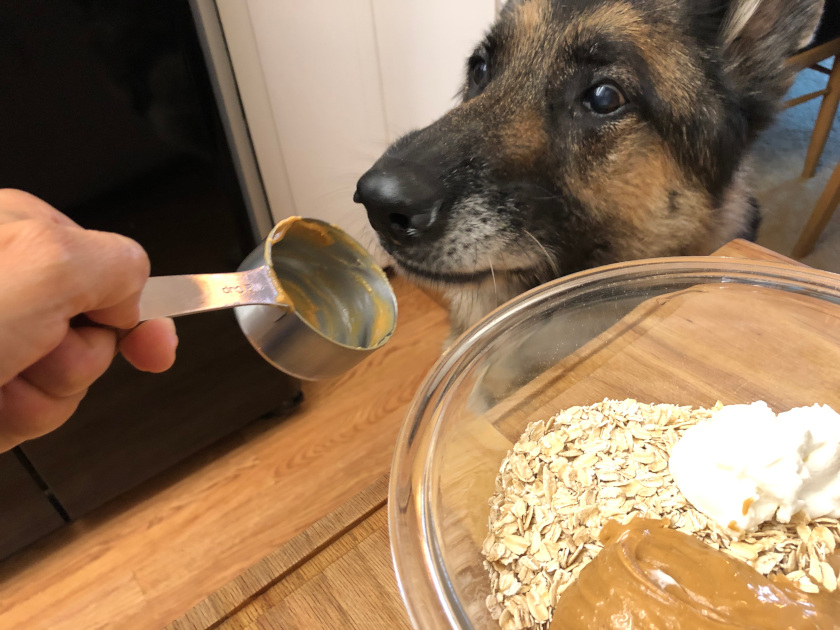 STEP THREE: Cover tray with cling wrap. Slide into the fridge and leave until the balls are set and firm.
Warning: Your dog will become impatient while they chill.
Wait about 30 minutes. By then, they'll be ready for your pup to try.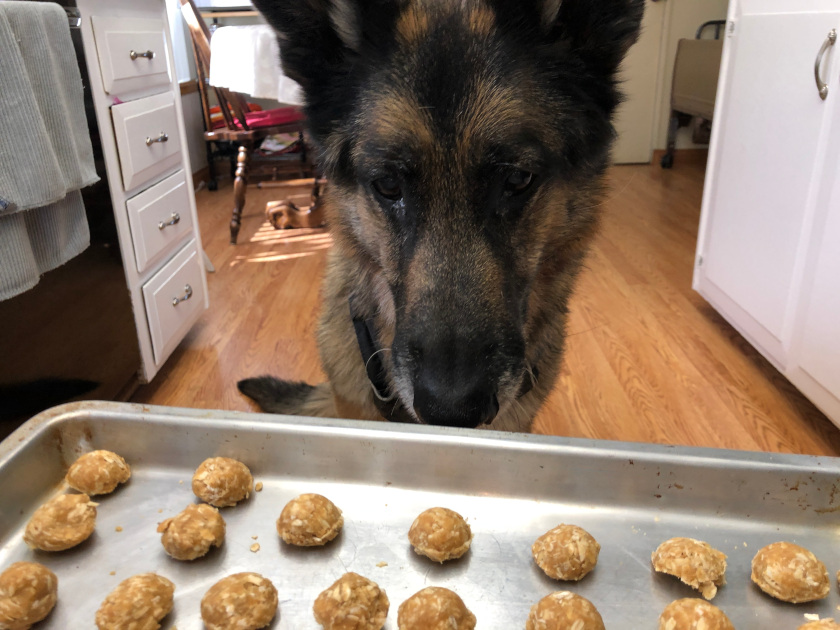 Nutty Nugget Dog Cancer Treats Nutrition Facts: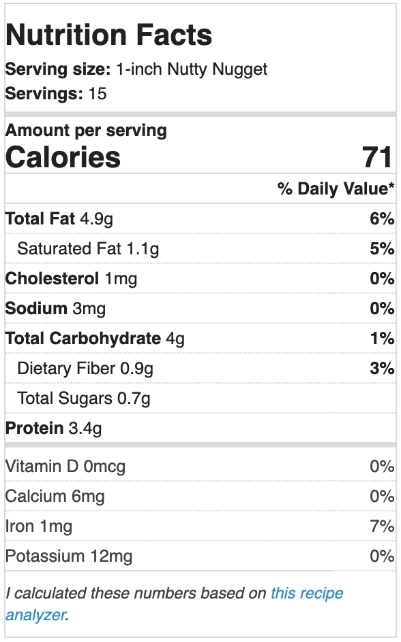 Do you have a favorite healthy dog or cat treat recipe? Share it below so we can give it a try!