Some pets have a lot of energy to burn. Tripawds Spokesdog Wyatt Ray is one of them. When things are calm, he's calm. But when life gets crazy, as it has for us the last few weeks, that's when he goes wild.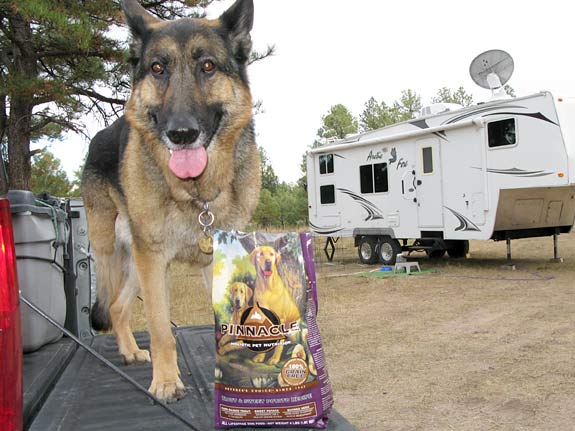 It's times like this when we make extra sure his diet is up to the challenge. What perfect timing to introduce Pinnacle® Grain Free into his mealtime.
This post is sponsored by Pinnacle and the BlogPaws Professional Pet Blogger Network. We are being compensated for helping create awareness about Pinnacle's Newly Formulated Grain Free Dog Food, but Tripawds only shares information we feel is relevant to our readers. Pinnacle is not responsible for the content of this article.
A few weeks ago when we told you we were giving Pinnacle a try, we were about to hit the road for winter in our RV. Making the switch to Pinnacle's new grain free, limited ingredient diet was perfect timing. After slowly rotating it into Wyatt's meals, he was rearin' to go and so were we.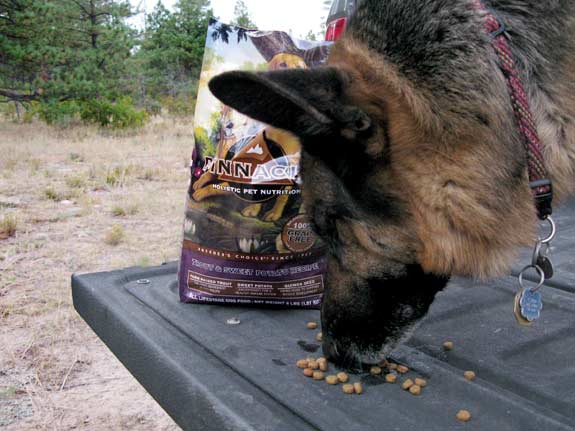 Since Wyatt's been on Pinnacle, it's clear that the quality ingredients in this recipe are doing his belly good. Made with the kind of foods that we'd love to home cook for him but just can't because of our tiny RV kitchen, we feel good knowing that Wyatt's getting quality ingredients like Quinoa, Sweet Potato, Pumpkin, Sea kelp, Cottage Cheese in every meal.
Why Pinnacle® Grain-Free?
Pinnacle is made at their own plant in California. We chose to feed it to Wyatt because it has:
Natural, healthy recipes that use high quality proteins
Antioxidants to support healthy immune system
Fiber to encourage healthy digestion and small stool
Promotes general joint health and overall muscle tone
Dog food companies make all sorts of claims, but we both know that good marketing can't hide the result that's standing right in front of us: our dog. If our dog's coat is shiny and feels good, his eyes are bright, he has stamina and vitality and his poops are firm and bouncy, you know he's eating good stuff.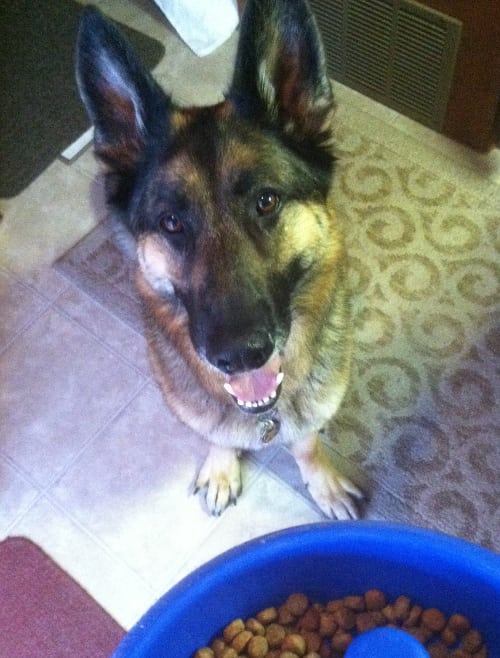 After the last few weeks of Wyatt being on Pinnacle, we can say with 100% confidence that Pinnacle is indeed great stuff! Here's how we can tell:
Since mid-September, Wyatt's had a ton of adventures that put Pinnacle to the test. For instance, he:
Joined a sled dog team in Colorado.
Ok, well he ran with a team of retired musher dogs for a couple of minutes, at 10,000′ feet elevation on a cold, dark night (sled dogs do best when temperatures are icy cold). Now he's begging us to travel with them to Alaska this winter.
Went on mountain workouts in New Mexico.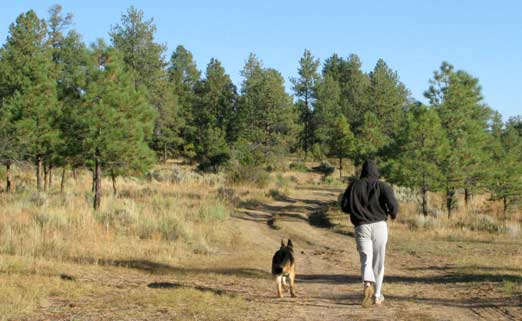 Every morning the dynamic duo of Admin Guy and Wyatt hit the trail for a brisk morning workout. Wyatt was unstoppable as he hunted down the scents of coyotes and grazing cattle.
And finally here in the Nevada desert, Wyatt patrols the land.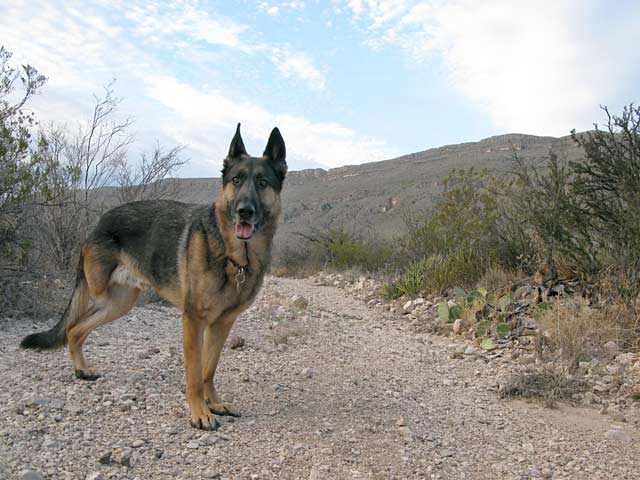 He still has plenty of energy to hit the dog park in the morning and take evening walks to patrol the RV park at night, even though the temperatures aren't as cold as he likes them.
Paws up and hands down, we are impressed with Pinnacle. If you're looking for a great grain-free dog food we encourage you to give this kibble a try, Pinnacle is worth making the switch.