None of us like how price influences decisions we make for our Tripawd heroes, but that's just how life goes. So when we find a great premium food that's affordable and tasty, we want to shout it out to the world.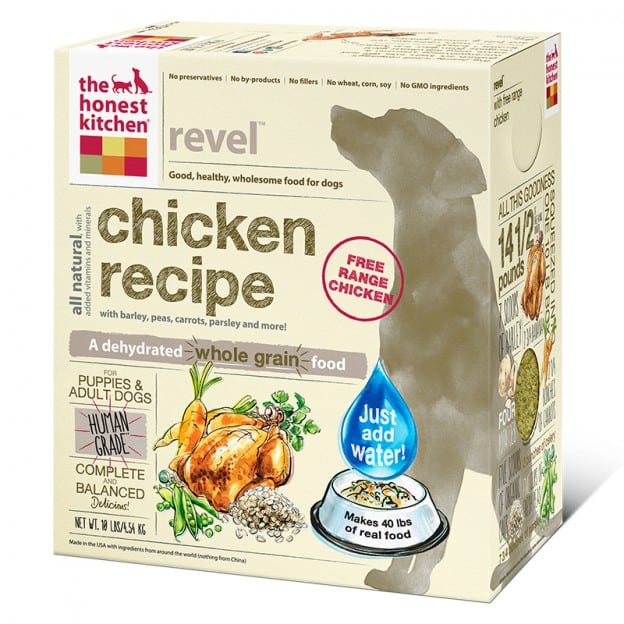 This post is sponsored by The Honest Kitchen. We're being compensated for spreading the word about their recipes, but Tripawds only shares information we feel is relevant to our readers. The Honest Kitchen is not responsible for the content of this article.
Revel Makes Us Do a Hoppy Dance
The Honest Kitchen chefs never stop thinking about what's great for our pets. Revel is their newest dehydrated dog food recipe and it's jam packed with tasty nutrition at a great price. You can try it for just $1 with this Honest Kitchen coupon to see how good it really is!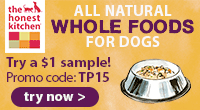 When we say Revel is "packed" with quality ingredients we mean it!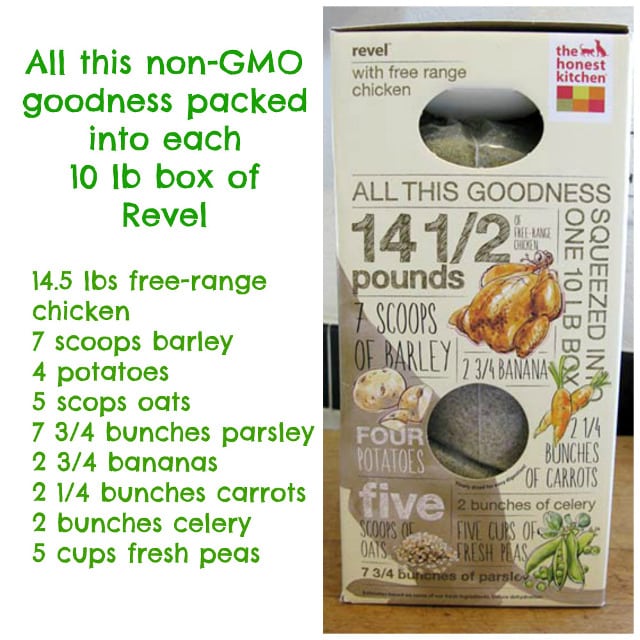 We don't know about you, but Honest Kitchen ingredients are even better than what we put into our own bodies on a daily basis!
No preservatives
No by-products
No fillers
No wheat, corn or soy
No GMO ingredients whatsoever
Made with FDA-certified human grade ingredients, honestly!
All of Honest Kitchen's recipes are made with FDA-certified human grade ingredients that free us from the guilt of not home cooking for our dogs. Honest Kitchen food IS home cooking! At $60 for a 10 pound box that makes forty pounds of food, it's the best deal around for premium canine nutrition.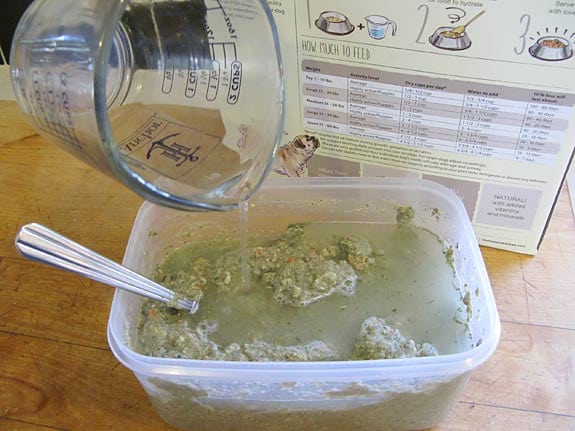 Revel is Honest Kitchen's most far-reaching, wholesome food yet at a price that's within reach. This "whole grain" food is perfect for puppies and dogs without chicken or grain sensitivities.
Yes, this food includes grains like barley, flax and oats, but don't panic: when quality ingredients are used, they're powerful stuff. According to holistic vet Dr. Patrick Mahaney VMD, CVA, CVJ:
"they offer many nutritive benefits including fiber, omega fatty acids, vitamins (B1, B3), and minerals (chromium, copper, mangesium, selenium, etc.).

Barley's insoluble fiber serves as a prebiotic, which provides growth medium for beneficial bacteria (probiotics).

Flax is rich in alpha-linolenic acid (ALA), a type of omega-3 fatty acid having anti-inflammatory benefits, and lignans, which are an antioxidant.

Oats contain antioxidant compounds like avenanthramides, which reduce the risk of heart and blood vessel disease by preventing free radicals from damaging beneficial low density lipoproteins (LDL cholesterol)."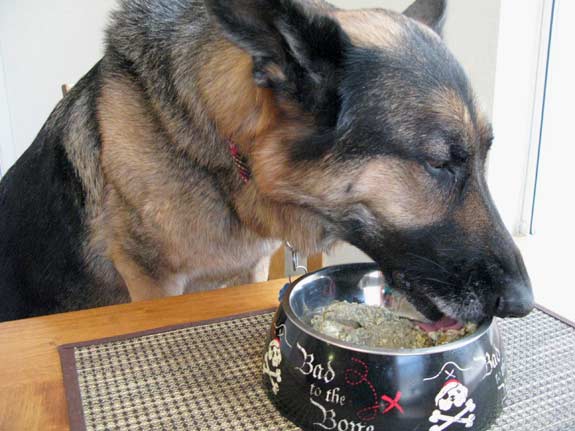 When we were given the chance to try Revel, we rotated it into Wyatt Ray's diet with some hesitation. His stomach doesn't usually tolerate kibble made with chicken or grains. But after three weeks of licking his bowl clean and no signs of GI upset, we can say without hesitation that Honest Kitchen has concocted up another winning recipe!
Try Honest Kitchen for $1!
If want to introduce premium dehydrated dog food to your pup, this Honest Kitchen sample bundle coupon is your ticket.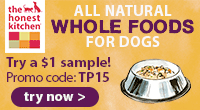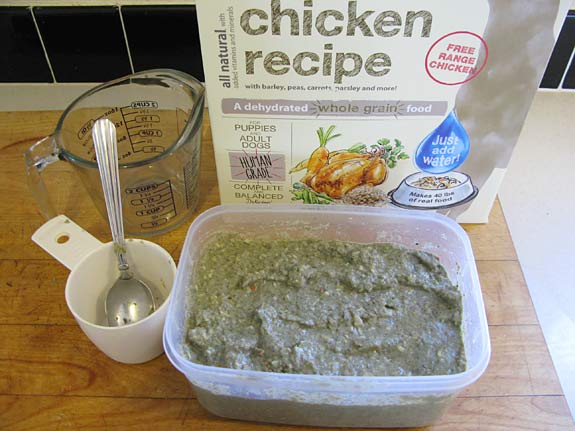 More about Revel