Last week we told you about Nudges® Premium Jerky Cuts™ Treats, a brand new all-American chicken jerky dog treat from Iowa that we're really excited about sampling.
It's been so long since Tripawds Spokedog Wyatt Ray has had any kind of chicken jerky treats. Ever since the deadly China chicken jerky treat scare we've avoided them completely.
Well, last week he almost knocked down the mail carrier when he smelled his Nudges sample coming from a mile away!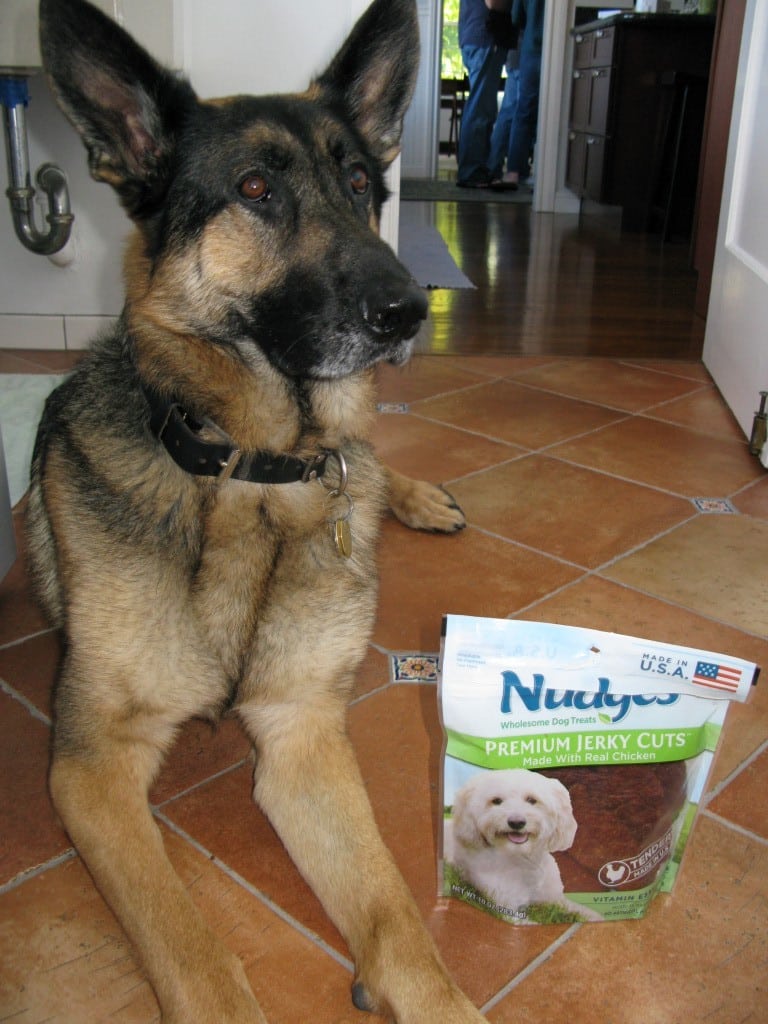 Wyatt anxiously waited while we ripped open the package.
He was a good boy and politely pulled out one jerky piece at a time
to begin his official test.
After just one bite, Wyatt gave Nudges a very big "Three Paws Up" rating!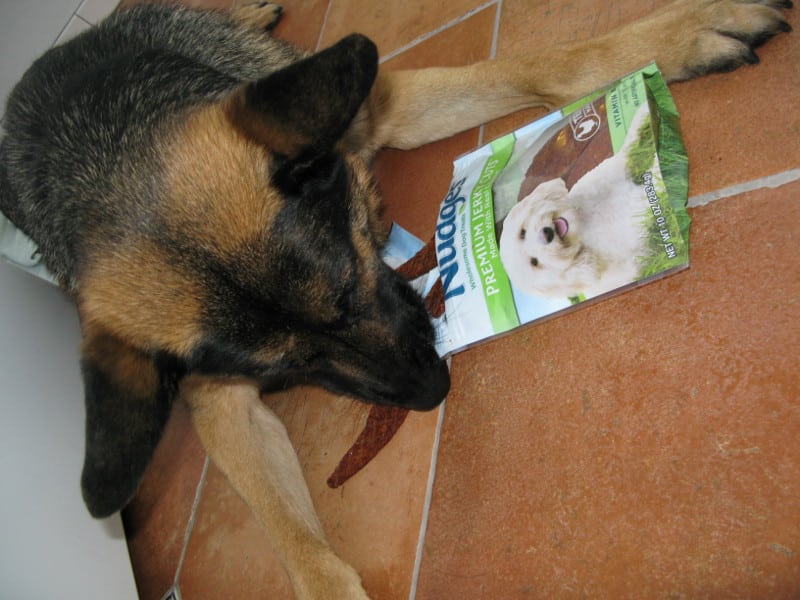 We feel good about letting Wyatt chow down on these jerky treats. It's about time that a company will guarantee their product is as safe as can be and is 100 pawcent Made in America. Thank you Nudges!

Learn more about this great product by checking out the Nudges Facebook page. If you try them, write and let us know what your dogs think.
Head's up folks: We have written this post on behalf of BlogPaws Pet Blogger Network for Nudges. We are being compensated for helping spread the word about Nudges Wholesome Dog Treats , but Tripawds only shares information we feel is relevant to our readers.