This informative blog post was written by Tripawds member Fetchon3, aka Jackson's Mom Katy.. If you would like to submit a blog post about Nutrition topics, please contact us for details.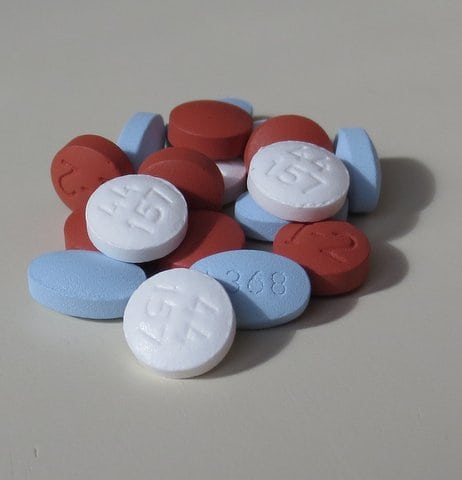 Where do your pet's meds come from? Shopping around for better priced pet meds? Want to have your pet's meds specially formulated with a new flavor or dosage not easily found? The drugs offered by your vet too pricey?
These are common questions here. Actually, these should be common questions here, but many pet parents just take their vet's recommendation and pay the price at their office. Some other folks here are more mobile or away from their regular vet it'd be helpful to have access to an online pharmacy or at least a pharmacy willing to ship.
How do we find good, trust worthy pharmacies to compare prices at, to find new flavors or delivery systems (say, turning that hard to swallow pill to a liquid), or a place able to ship to us?
First off, you need to know just how many shady, sketchy pharmacies there are out there – and these usually operate solely online without a brick-and-mortar building. About 97% of online pharmacies should be avoided!
Check your email spam and you no doubt have a link to one of these pharmacies. Uh, any pharmacy that doesn't require a prescription from your vet should not receive your business! Some of you may have a good eye for these shady 'businesses.' Great! But, beyond those pharmacies (or even including those), how do you know where to look for pharmacies?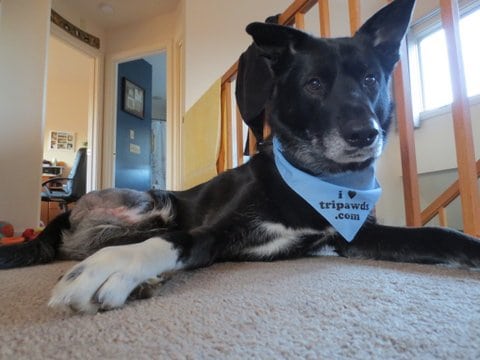 This question and the ones above struck me pretty hard when we were first informed of a potential metronomic protocol for Jackson. The oncologist was going to charge $127 for 30 capsules of 10mg Cyclophosphamide (this is the generic of Cytoxan).
First, I was first shocked at the price. Then, I was comforted because I learned this drug is a human drug that is usually only found in your CVSes and Walgreens of the world at 25mg and 50mg strengths; I figured there was an upcharge for 10mg because it's a unique dosage. Then, I went back to being shocked….that's a lot of money and will add up quickly!
There must be another way to get this drug and pay less. Time to go into research mode….
Here are some steps you can take to find a trustworthy pharmacy or compounding pharmacy (by the way, "compounding" is "any manipulation of a drug beyond that stipulated on the drug label. Manipulation might include mixing, diluting, concentrating, flavoring, or changing a drug's dosage form to accommodate a specific patient's needs." For more information and to read the AVMA's supportive position on compounding.
The most important check you can make as a responsible pet parent, is to verify the pharmacy is licensed by your state! All trustworthy pharmacies are licensed by your state. Pharmacies that can ship into your state must also be licensed and registered. To find out which pharmacies are licensed, you need to visit your state's Board of Pharmacy.

Here's a link to all states

and I hope each state has a website into which you can enter your zip code and/or pharmacy name to confirm licensure.

I have found two major associations that compounding pharmacies (or the lead pharmacist on staff) can belong: IACP

(International Academy of Compounding Pharmacists

) and

PCCA (Professional Compounding Centers of America

). Both of these associations have a "Find a Compounder" tool, into which you enter your zipcode and out pops nearby compounding pharmacies. I haven't found too many pharmacies that carry both memberships, so go the extra mile and run your zip code in both these sites.  Obviously if you're not in need of a compounding pharmacy, these associations and links are pointless.

There is a very robust, very trustworthy certification run by the

NABP (National Association of Boards of Pharmacy) called Vet-VIPPS

. When I started this research, I was concerned that the pharmacies Jackson's vets and oncologists were using weren't Vet-VIPPS. Turns out (I called NABP on 19 Feb 2013), the Vet-VIPPS certification is OPTIONAL for pharmacies that are online and/or ship. The Vet-VIPPS program involves site visits and lots of evaluations by the NABP; so, a Vet-VIPPS pharmacy is very trustworthy!

If you found a state-licensed pharmacy but it doesn't have the Vet-VIPPS certification that does NOT mean it is sketchy or shouldn't be used; go ahead and use that pharmacy. Here's a list of all Vet-VIPPS online pharmacies. If you only used this list, you may miss out on some excellent pharmacies in your backyard. Some of the pharmacies on this list are not compounding pharmacies (ie, Dr Foster & Smith, National Pet Pharmacy), so for metronomic drugs, look elsewhere.
Another way of finding pharmacies: ask your vet or oncologist who they use! That provides a historical track record. Another tip: if your vet uses a pharmacy that can ship directly to you, do that! Most vet offices charge a dispensing fee, which may or may not be a separate line in your bill. If you can skip the 'middle man' and get the Rx shipped to your door, you save!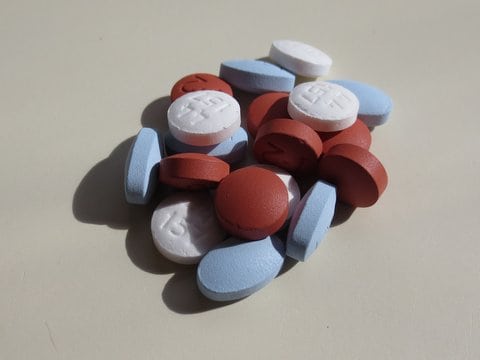 It's not fair and it's not right to solely promote a single pharmacy for our pet's needs. There are many businesses, good businesses, happy to have you as customers! BUT if you want me to get to the point and list some names here are some:
Roadrunner Pharmacy

 is not Vet-VIPPS, has been used by some folks here, and is licensed to ship to Connecticut (again, maybe they are licensed in your state, too?).

Wedgewood Pharmacy

 is not Vet-VIPPS, but is the pharmacy Jackson's regular vet likes to use, they can ship directly to me (and avoids a 'dispensing fee'), and is licensed in the state of Connecticut (in your state, too?).
Any of the Vet-VIPPS pharmacies on this site. Of note, at least DiamondBack Drugs is a compounding pharmacy that ships. They carry Jackson's metronomic therapy at the strength I want and for a very good price. I've checked for my state (Connecticut), and they are registered here. Maybe they are in your state, too?

I called Diamondback Drugs (25 Feb 2013) to specifically seek an answer to "well, how do I know that those tablets really contain 10mg of Jackson's drug and not some other dose?"The pharmacist answered: There are standard formulations for each drug and sometimes they are updated to reflect new formulas, suspensions, or vehicles (think: it's the "mix in", or inactive ingredient(s) for the active drug).Whenever this happens, Diamondback Drugs updates their formulation and sends out the newly compounded drug to another lab that runs a specific test to verify the drug type and strength (I want to say the pharmacist said 'gas chromatography). They don't run this test every time I order a refill for Jackson or even for every new Rx – just every time the official veterinary pharmacy board updates a formula.So, Diamondback Drugs, like any other reputable compounding pharmacy, uses a standard 'recipe' for every single compounded Rx. When they encounter a new drug they've not made before, they'll make it up and send to an offsite lab to verify their product prior to selling to the patient. In our case, Jackson's drug, Cyclophosphamide (the generic of Cytoxan), is super common and they make it all the time. After I made this call, I'm comfortable using Diamondback Drugs for Jackson's needs.
I have found other pharmacies in CT, too, some of which do ship elsewhere. Contact me for additional CT pharmacies, as this blog post isn't about pharmacies solely in CT!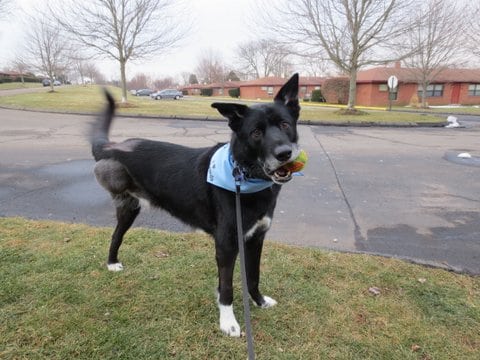 About Jackson: Jackson is Katy & Mike's first dog as a family. We got him as a 7 week old puppy from a high-kill shelter in AZ and thankfully he only spent a few days there, so we he didn't contract any nasty illnesses.
He's Husky-Border Collie, so he fetches anything and talks quite a bit! He has traveled across the country from Arizona to Connecticut and spends many weekends up in New Hampshire with his grandpawrents and their acres of land for leash-free romps.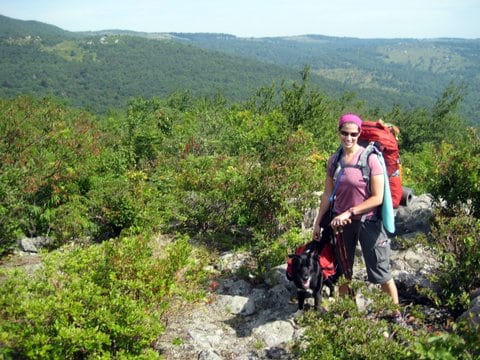 He's backpacked with us on the Appalachian Trail and loves to car camp anywhere, especially in Vermont with their dog-friendly policies. He's now 8 and fighting the battle for his life, against evil osteosarcoma.
In his free time, he's stretching out over anything soft and plush, squeaking his toys against walls, floors, tables, our legs, or giving us loads of kisses and wiggles every time we walk into the room. He's a lucky, loved dog for sure!
About Katy: I am from New Hampshire, but college took me to AZ and then graduate school brought me back east to CT (which is great, since my parents are now only a short 4 hour drive north; Jackson LOVES it up there!).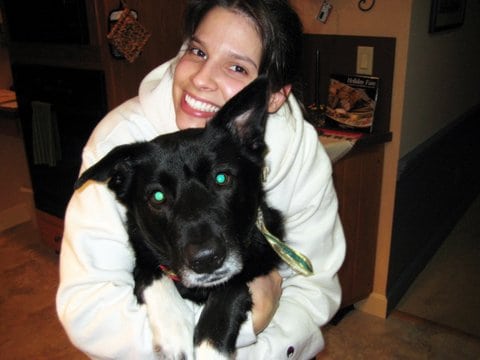 I'm earning a PhD in uncovering the genetics of a very deadly wildlife disease. I'm addicted to research, which helps explain the above post! Who better to apply my research skills and natural sense of skepticism than for my family?! In my spare time, you can find me at the gym (spinning, kickboxing, lifting), cooking or baking, hiking and camping, and relaxing with my family.
RECOMMENDED READING: