Are you losing fingers from trying to pill your dog? If so, maybe it's time to try some tastier treats?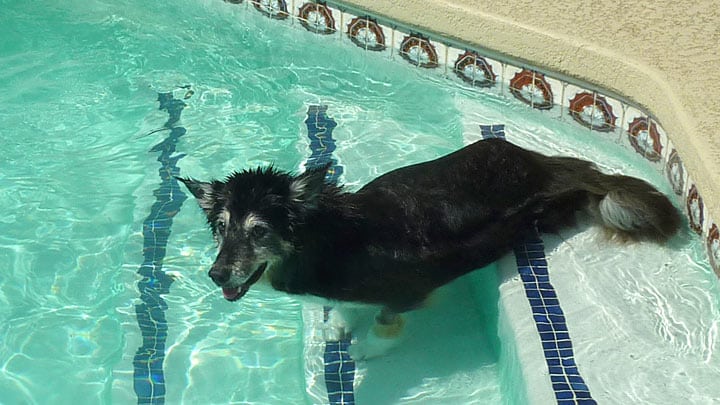 Here's a great homemade pill pocket recipe that Tripawds member bordergirl shared in the Forums, which made giving pills to her beloved Zip much easier:
"With thanks to Spirit Maxie's mom I tried her idea of a mush to get pills down.
Zip was getting harder to pill because of the stomach upset from the chemo so along with her diarrhea problem from the same source I came up with this and all the dogs but especially Zip loved it.
This can be modified anyway your dog or cat's diet needs it to be. This was easy on her kidneys and liver and helped her diarrhea. Sometimes I added FortiFlora to help her intestines get back the good stuff. I also think she liked the coolness of it on her throat.
May this be a blessing to all who need it."
The Good Lady's  Mush
1 cup Dehydrated Poultry Protein
half cup of pumpkin -NOT pumpkin pie mix
1/3 cup sweet potato flour. Avoid regular flour if possible. I got mine at William-Sonoma but a health food store would also carry it.
1 tbsp. oil.  I used coconut oil so it didn't bother her pancreas
Organic beef broth
Put turkey in blender to make a flour. Place all ingredients in sauce pan EXCEPT beef broth. With burner on low, stir all together and add enough broth to make it mushy — similar to playdough but not as smooth. Should hold together and be able to make little balls with it.
Refrigerate and keep covered. Pinch off what you need at pilling time.
Do you make your own pill pocket treats?
If so, share your recipe below!
No time to cook your own pill pocket dog treats?
Try Greenies Pill Pockets Duck Flavor
Made for dogs and designed by vets and experts. So they not only help with the delivery of medication, they are also a source of vitamins C & E to promote a healthy immune system.