Thanks to everypawdy for entering our Dr. Harvey's giveaway for a package of E-mune boost! We only had two entries, but the ol' randomizer says….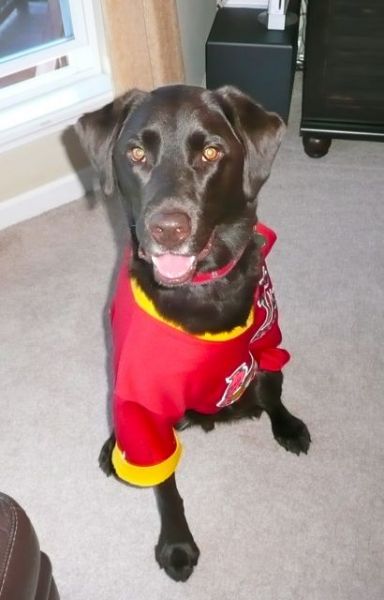 Guess what, Chocolate Kisses Charley? You win!
Here's Charley's story:
Charley is a 3-year old lab and he was diagnosed with OSA in his left proximal humerus. His leg was amputated on 10-28-10 and he completed 5 rounds of carboplatin chemo. He will celebrate his 11 Month Ampiversary on 9-28-11.

Hugs and chocolate kisses,
Ellen & Charley
St. Louis, MO
Thanks for entering the contest everypawdy! Stay tuned for more giveaways. Meanwhile, be sure to try Dr Harvey's E-Mune Boost Supplement for Dogs yourself to see how it works.
Dr. Harvey's Herbal Supplements don't contain synthetic vitamins or chemicals. Each powdered formula is made in a base of bee pollen, spirulina, lecithin, nutritional yeast, garlic, alfalfa and kelp, then customized with organic herbs for specific needs.
Try E-Mune Boost Supplement for Dogs today!
Related Immune System Support Information:
Health Concerns Power Mushrooms
K9 Immunity from Aloha Medicinals